EIT Climate-KIC selects five partners in Global South to implement gender mainstreaming into entrepreneurship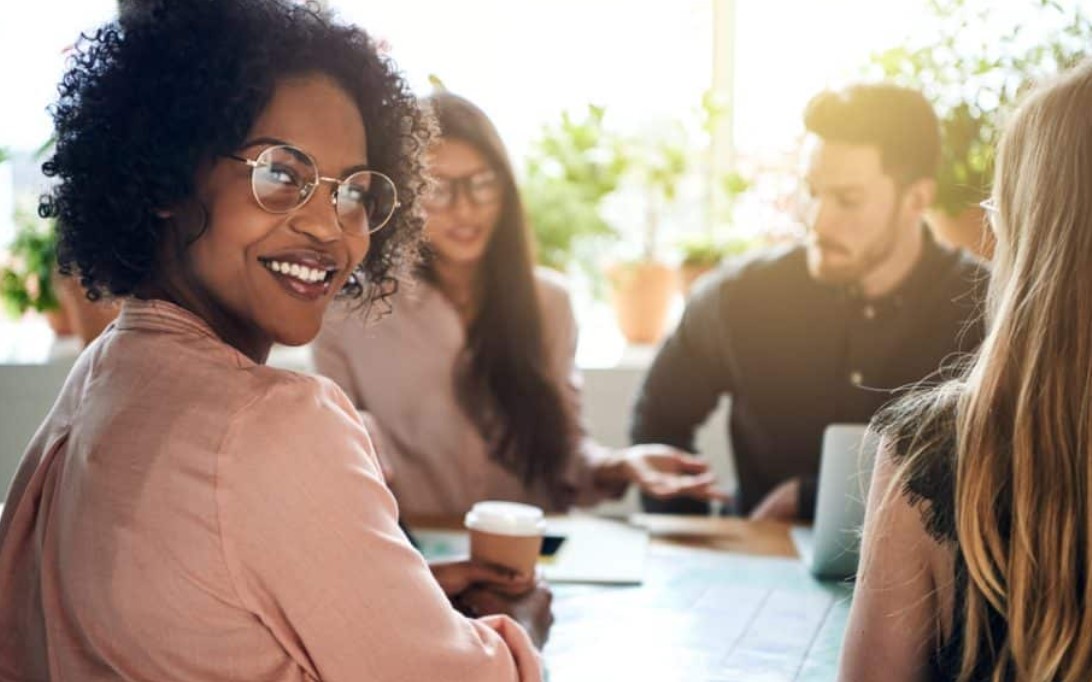 The intersection of climate and innovation remains a male-dominated sector – despite women being more affected by climate change. 
Women are under-represented in research and innovation careers, with female-led start-ups facing obstacles such as structural discrimination and access to capital.
In a world of diverse needs and perspectives, women bring distinctive leadership qualities, social change capabilities and entrepreneurial skills that are essential to innovation. EIT Climate-KIC sees investing in female entrepreneurship as an opportunity to accelerate an inclusive, green transition.
This month kicks off our "Gender Mainstreaming for Entrepreneurship Programme," designed to provide gender-equal climate entrepreneurial training for women entrepreneurs. The term 'gender mainstreaming' is used to describe the process of integrating a gender lens into all aspects of an organisation's strategies and initiatives.
Grants from the Department of Foreign Affairs and Trade of Ireland ('Irish Aid') will enable five EIT Climate-KIC partners in the Global South to implement pilot initiatives that support women entrepreneurs from September 2022 to May 2023. These organisations intend to carry out a holistic transformation of their entrepreneurship programmes by conducting a needs assessment to understand how to better serve and support female leaders.
EIT Climate-KIC aims to provide equal opportunities for all genders throughout its programmes with the goal of triggering a systematic change on gender across the climate innovation sector. To ensure this transformation, the selected entrepreneurship support organisations will use the WeClim Equally gender-smart handbook as a guide for integrating a gender perspective into their pilot programmes.
In practice, this includes applying gender balance when working with course participants, panels or reviewers as well as applying participatory, inclusive practices at work, in workshops or trainings. The Handbook offers a step-by-step guide to help incubators and accelerators attract and support women-led innovations and initiatives through the full lifecycle of business development.
"Inclusivity is key in our efforts to tackle climate change and the organisations selected to deliver gender mainstreaming projects are committed to gender-smart programme design, increasing the number of women participants and inclusive financing, which should have lasting benefits for thousands of women working to innovate for the climate," explains Aimee Apel, Gender Mainstreaming Lead at EIT Climate-KIC. 
The Pilot Projects
Westerwelle Foundation (Tanzania) will launch a two-month online and offline educational campaign targeted at 2,000 Tanzanians to build awareness of how companies and individuals can act against climate change. In addition, the organisation will select 10 of the most promising female-led start-up teams to participate in a six-month "AfroGreen Accelerator" with monthly workshops, expert sessions with ecosystem partners and peer-mentoring events. The programme will culminate in a Demo Day with key climate players from the local ecosystem to build networks and strengthen collaborations to tackle climate change and amplify the impact of the start-ups.
Cleantech Hub Colombia (Bogota) aims to help climate entrepreneurs, their clients, stakeholders and (indirect) beneficiaries to recognise gender gaps, identify gender-mainstreaming opportunities and become "gender responsive" in their communications. The organisation will develop a gender protocol, policy and procedures and test the materials with the 2023 cohort of 20 entrepreneurs participating in the "Inclusive Climate Entrepreneurship Program."
"We want to deliver a long-term impact together, with our partners, to the climate entrepreneurship ecosystem in Colombia. We want to go beyond inclusivity or gender mainstreaming as a 'filter' or 'check the box' in our programs," said Gideon Blaauw, Colombia Lead, Cleantech Hub.
Love in Action International (Uganda) plans to operate a revolving fund to increase access to climate innovation financing for women, offering workshops in marketing and financial literacy to 10 women and youth groups, as well as facilitating connections with them and other existing financial actors.
The grant money will also be used to train the following: five staff and 20 instructors and coaches in gender-responsive programming, women and youth entrepreneurs in gender-smart entrepreneurship and jury members in gender-inclusive climate innovation.
Center for Creativity and Sustainability Study and Consultancy (Vietnam) aims to raise gender awareness and integrate gender inclusion in the ClimateLaunchpad programme, a global green business competition powered by EIT Climate-KIC. The organisation will provide gender-bias training to teams, external coaches and jury members and pilot a gender-inclusive ClimateLaunchpad that lays the foundation for future programmes. The documentation of the learning and outcomes will serve as a guide for how to gender mainstream successful businesses founded by men and women entrepreneurs alike.
Anza (Tanzania) will conduct research through focus groups and interviews with female entrepreneurs to better understand the current barriers they face. From the results, the organisation will adopt a new marketing and communications strategy to attract the most qualified female candidates. In addition, Anza will recruit 10 women entrepreneurs engaged in climate change mitigation for its three-month "Investment Readiness Accelerator" and will compare application rates from previous years to assess the impact of implementing a gender-inclusive approach.
Additionally, the programme will fund a gender-smart expert to onboard a new EIT Climate-KIC partner, Impact Hub Medellin from Colombia. The organisation aims to create an innovation community of more than 250 female entrepreneurs, offering them tailored support from business development to capacity building, and more.