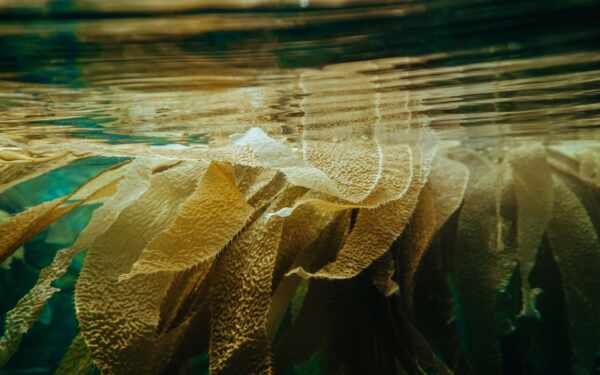 We believe this initiative marks an important step forward towards a more sustainable food system in Europe. Our efforts should be focused on sustainable aquaculture -- especially the cultivation of algae.
This effort is overdue; our current food system is simply unsustainable. It is a cause of climate change and climate change in turn is damaging our food system. Micro- and macroalgae could provide a solution. It could lastingly feed our growing global population (8 billion as of this month!) and reduce the greenhouse gas emissions coming out of our agriculture. Producing algae does not require arable land and can provide a source of food, animal feed, and biomass for other sectors, reducing the pressure on our land. Algae is also very healthy, with sustainable proteins and a range of other nutritional properties.
Innovation will help us bring new algae-based solutions to the market. However, to reap their full potential, we need to ensure continuous support throughout to the whole innovation journey, from closing knowledge, technological and skill gaps by leveraging R&I as well as education, to providing support to build a stronger industrial ecosystem, all the way to fostering consumer awareness – a key part of the innovation process.

Dr Andy Zynga, CEO of EIT Food
Research by EIT Food's Citizen Participation Forum focused on what could be done to help people's perception of algae: not only are they largely unaware of the nutritional and environmental benefits of algae, but they are also sceptical about algae's taste prior to their first try. It's up to us to increase awareness of algae's benefits, while providing more appealing algae-based options. EIT Food therefore welcomes the planned EU and regional campaigns promoting the full spectrum of what algae-based products can offer.
Here's what EIT Food is doing to support the algae sector:
Innovation projects that are creating new ways to use and produce algae products, including:
Support for start-ups active in the sector, such as Aliga Microalgae, which developed a white and neutral-flavoured variety of chlorella for human consumption, and Solmeyea, which developed a low-cost and low-carbon footprint vertical cultivation method for microalgae
Education programmes are mentoring students and entrepreneurs in several aquaculture fields, including algae; that includes a dedicated course on algal biotechnology targeting postgraduates, post-doctoral, and industry researchers
Public engagement activities to engage consumers in a dialogue about algae via the FoodUnfolded® platform
EIT Food believes in the power of collaboration, and we're ready to support the European Commission and all relevant stakeholders in the continued growth of this promising sector. We'll enable the transfer of technology from research to market, in line with our mission as part of the EIT.