EIT Health partners with Warsaw Health Innovation Hub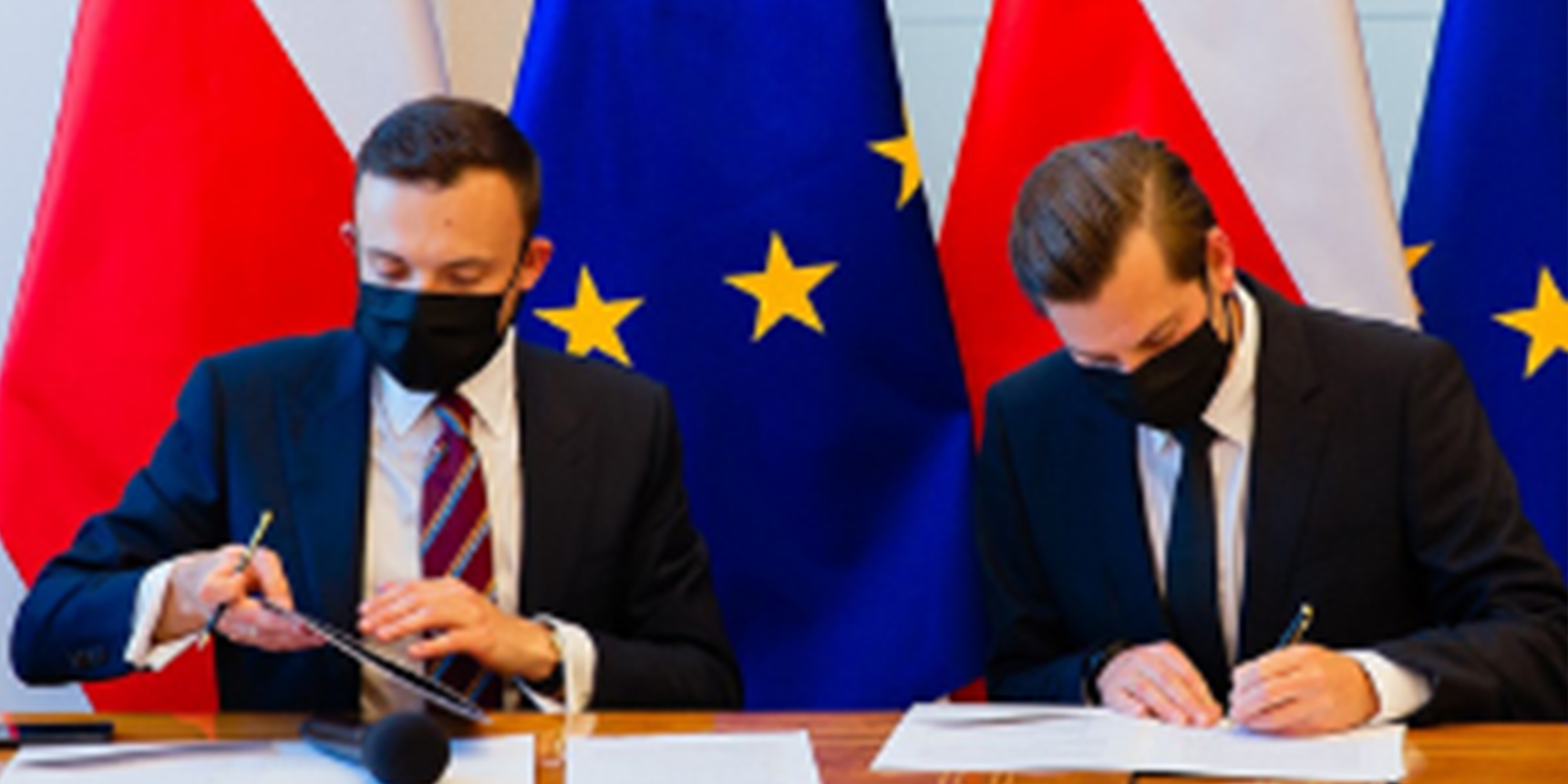 EIT Health has partnered with the Polish government and industry leaders as part of the recently launched Warsaw Health Innovation Hub (WHIH).
The open innovation initiative was launched by the Polish Prime Minister, Mateusz Morawiecki, at the Medical Research Agency in Poland.
The joint initiative between the Medical Research Agency, EIT Health, and leading industry players – AstraZeneca, Microsoft, Polpharma, Roche – was unveiled at a ceremony at the Chancellery of the Prime Minister of Poland. This is the first initiative of this type in Central Europe, which will see the public and private sector work together to create innovative medical, technological, and legal solutions to improve patient health and increase the efficiency of the Polish health care system. At the invitation of the Prime Minister and acting President of the Medical Research Agency Dr. hab. Radosław Sierpiński, the meeting was attended by the leading representatives of the first four companies that will join the project: Iskra Reic (AstraZeneca), Mark Loughran (Microsoft), Markus Sieger (Polpharma), Irma Veberič (Roche), and Jan-Philipp Beck (EIT Health).
During the meeting at the Chancellery of the Prime Minister, company representatives signed a cooperation agreement. The meeting was an opportunity to discuss the most important issues, common expectations, and tasks for the near future.
The unique concept of the Warsaw Health Innovation Hub (WHIH) will create conditions allowing for a quick transformation of ideas into products, processes, and services, taking into account the development interests of the Polish biomedical sector and the need for Poland's independence in the field of innovative drugs and medical products. It is also an opportunity to invest in Polish technologies and the best research teams from the country.
Our responsibility is to build strategic partnerships in the field of health in the public and private sectors. This is a lesson we have learned from the pandemic. WHIH is the first platform of this type not only in Poland, but also in Central Europe.

The potential of our researchers and companies, as well as the experience of the global biotech sector, will allow us to provide benefits to Polish patients. By supporting such initiatives, we want to create good conditions for the development of the health care system in our country. We have more and more start-ups and research projects in Poland. This is a potential that cannot be wasted.

Mateusz Morawiecki, Prime Minister of Poland
An element of the WHIH concept will be programmes created and financed by business partners focused on the creation of medical and technological innovations for the development of the Polish biomedical sector and the pragmatic use of innovations to raise the standards of health services provided. The operator of the strategic partners who will be responsible for the cooperation platform between the companies is EIT Health.
The Warsaw Health Innovation Hub is an example of how, thanks to the open innovation formula, we can respond to key health challenges common to all of Europe, especially in the post-pandemic period. So far, EIT Health, together with over 150 partners has implemented 118 innovative projects. Therefore, we see great value in projects where business works hand in hand with the government to strengthen the health care system. As part of WHIH, EIT Health will support strategic partners in coordinating pilot projects, in close cooperation with the Medical Research Agency and government institutions.

Jan-Philipp Beck, CEO of EIT Health