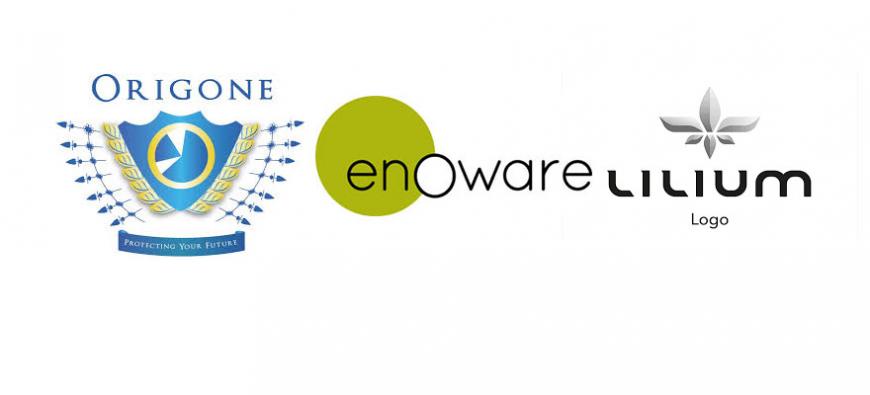 Oxfordshire Cyber-Security firm Origone's software provides large corporates and SMEs with comprehensive protection against ever-changing email malware threats, such as 'phishing' and Trojan Horses, that can wreak havoc in organisations. The clever software disassembles and sanitises all incoming messages and attachments before they can be opened, giving businesses a powerful protective shield against cyberattacks.
Origone participated in EIT Digital's Digital Infrastructure Action Line, which supports innovation in areas including infrastructure itself, convergence of computing and networking, integrated cybersecurity and privacy, and built-in intelligence. As well as providing coaching and expert advice, the Accelerator will open doors for Origone to corporate customers and partners, and to targeted venture capital investors from across Europe through EIT Digital's Access to Finance programme.
Based at the prestigious Harwell Science Park in Oxford, UK, Origone joined the EIT Digital Accelerator with ambitions to build itself into a global cyber-security software business.
In the video below, the first presentation is from App-Ray, another EIT-supported start up. Origone is the third presentation.
Origone was supported by EIT Digital.
---
enOware GmbH, headquartered in Karlsruhe and supported by EIT InnoEnergy through the Highway® services, develops mobile sensor systems for the fluid environment focused on geothermal energy, environmental and energy monitoring. The highlight of the product family and the winner of the European Geothermal Innovation Awards is the GEOsniff Measurement Pig, a sensor with a diameter of 20 mm for near-surface geothermal probes with various measurement applications such as initial measurements, monitoring and thermal response test (TRT). The floating sensor provides a high-precision temperature-depth profile, measurement data about the absolute depth as well as the permeability of a geothermal probe. With this equipment, a plant owner can gather real-time information about the performance of the plant and make sure it's running efficiently.
enOware was supported by EIT InnoEnergy.
---
Lilium has produced the world's first zero-emissions electric plane. The plane enables you to travel five times faster than a car by introducing the world's first all-electric vertical take-off and landing jet: an air taxi for up to five people. You won't have to own one, you will simply pay per ride and call it with a push of a button. It's our mission to make air taxis available to everyone and as affordable as riding a car.
The Lilium Jet consists of a rigid winged body with 12 flaps. Each one carries three electric jet engines. Depending on the flight mode, the flaps tilt from a vertical into a horizontal position. At take-off, all flaps are tilted vertical, so that the engines can lift the aircraft. Once airborne, the flaps gradually tilt into a horizontal position, leading the aircraft to accelerate. When they have reached complete horizontal position, all lift necessary to stay aloft is provided by the wings as on a conventional airplane.
Lilium was supported by EIT Climate-KIC.
---
---
Catch up with the latest news from the EIT Community in the Newsroom.
Subscribe to the EIT Newsletter to get the best of the EIT Community's news in your inbox once each month.
Do you use social media? Follow us and get updates in your news feed.