InnoEnergy supported programme ranked third best worldwide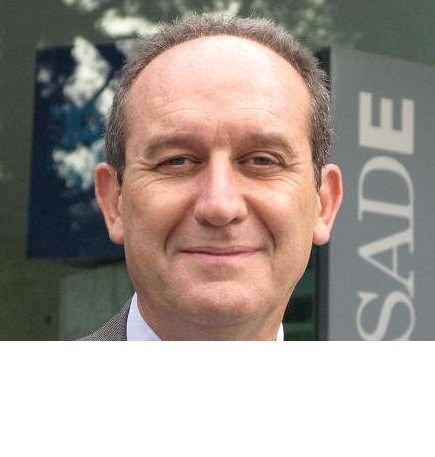 It's official – one of the best places in the world to prepare for a career in innovation and entrepreneurship is in the MSc in Innovation and Entrepreneurship (MIE) programme at ESADE Business School in Barcelona. Ranked third out of 2015/2016's top 100 by the distinguished EDUNIVERSAL, MIE is clearly in the forefront.
Launched with the support of InnoEnergy, high-end programmes like this are exactly how we can create sustainable energy solutions and generate new jobs. They can be very proud of what they have accomplished so far!
Speaking with Jordi Vinaixa – one of the programme designers, teachers and up until last year director – we discussed MIE to find out the secret to their success:
First off, how does it feel to be named third best globally?
Very good. It is a third party acknowledgement of the solid work we are doing here. In regards to the great programme content and teachers, the way they teach, and even the quality of the students themselves. It is often said at ESADE that the MIE students are just "different". In the very best possible sense of the word.
Tell us how the programme came to life…
Professors from both the field of entrepreneurship and innovation management realised the synergies between the two subjects. That [tweetable hashtag="innovation"]"good" innovation and entrepreneurship comes from putting together science and technology[/tweetable] – with management and design. Something new and exciting was created. New teaching concepts, where the professors and students were free to explore the subjects in new ways – and to actually develop products and services.
What makes this programme different… clearly one of the best?
MIE is a one-year master programme, for participants looking to take their career in a more innovative direction. They learn the essentials of entrepreneurial management, and are provided the tools and skills necessary to develop business ideas and to foster a 'can do' entrepreneurial mentality. Working with classmates from a wide range of academic backgrounds also gives the student a global perspective.
There's a special track for students who want to follow a career in the field of SE that includes an International Study Tour. It's a one-week trip abroad where they get to know the innovation and entrepreneurship ecosystem in that country – visiting universities, companies and other entities that help them to better understand how different ecosystems work. The experience is a real eye-opener and just a taste of what makes this programme so special.
What makes these students different… what should we expect from them?
They are really open to taking on new things and conceiving new ideas. They are well equipped to be more likely to succeed when setting up new ventures and managing innovation in established companies – making them more competitive in the marketplace and job market. Many are interested in developing businesses that would specifically have a positive impact in society as a whole – Social Entrepreneurship.
What will this programme's impact be… on the students and our planet?
For students: Increased odds of success if they launch a new venture, or in finding a job they can be passionate about in the corporate world. Their ability to help companies maintain profitability in the medium to long range is going to be very sought after. 
For our planet: Especially our students that take the SE tract – they are going to create successful companies and products that will help our environment.
How did InnoEnergy help to get this programme started?
During the first three years, InnoEnergy sponsored 12 scholarships, allowing us to have a larger number of students with an engineering and science backgrounds. It was the final pieces clicking into place – and encouraged a larger number of students to focus on the SE side of entrepreneurship.
Exceptional programmes such as MIE are essential to generate the next wave of entrepreneurs and market-leading innovations. Congratulations, MIE – you are truly setting the gold standard for higher education.
Catch up with the latest news from the EIT Community in the Newsroom.
Subscribe to the EIT Newsletter to get the best of the EIT Community's news in your inbox once each month.