A Snapshot of EIT Climate-KIC's Innovation Portfolio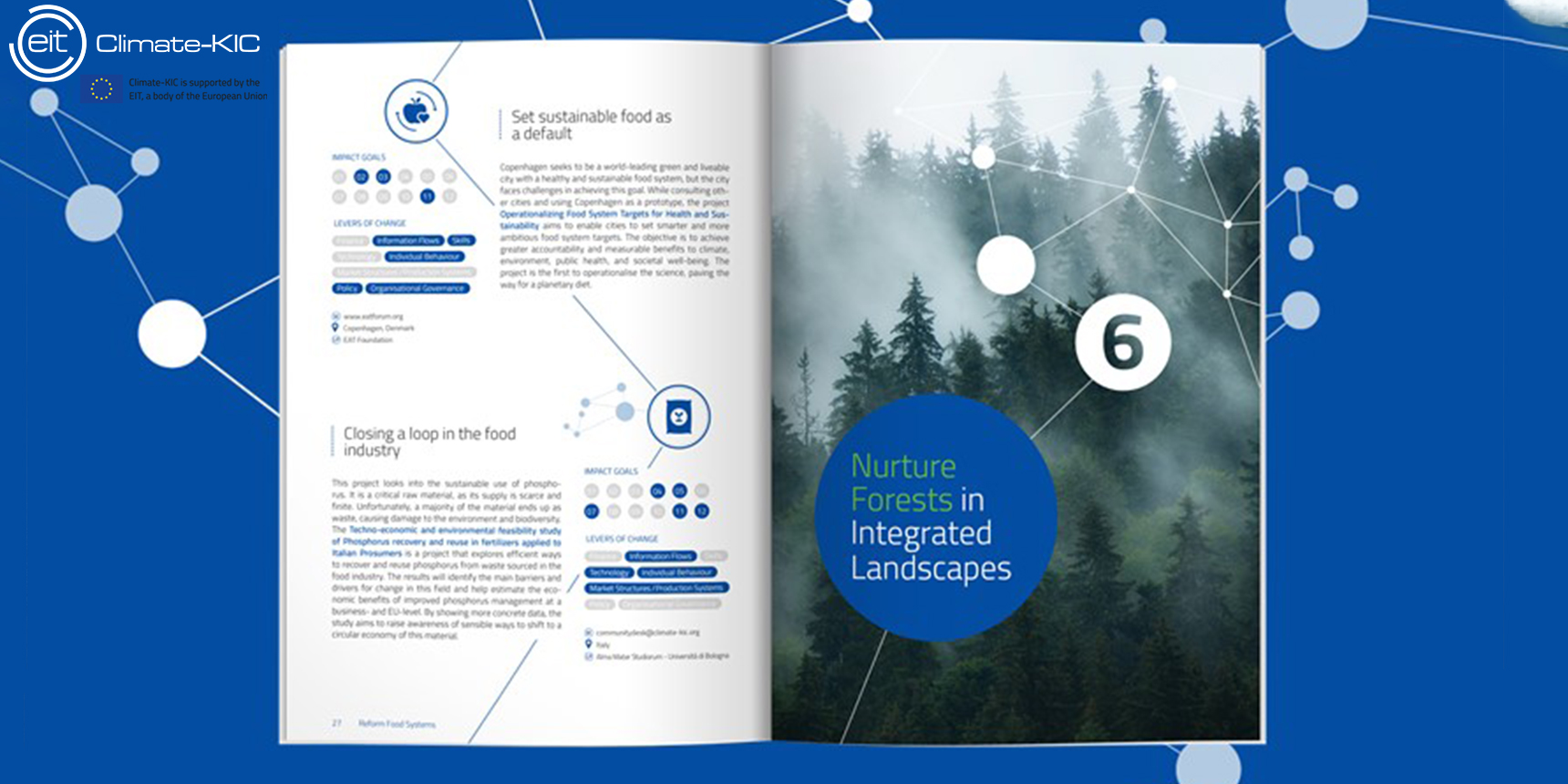 EIT Climate-KIC has released a new report on its 2020 portfolio of innovation projects.
Societies worldwide are waking up to the need to prevent catastrophic climate change with unprecedented speed and urgency. The European Green Deal, for example, is intended to propel Europe towards a 55% cut in emissions by 2030 and climate neutrality by 2050. As the President of the European Commission Ursula von der Leyen said in her 2020 State of the Union speech, the EU Green Deal 'is about making systemic modernisation across our economy, society and industry'.
The EIT Climate-KIC community aims to stimulate exactly that kind of systemic change, leveraging the power of innovation, as outlined in the EIT Climate-KIC 2019-2022 strategy, Transformation, in Time.
This report offers a snapshot of EIT Climate-KIC 2020 portfolio of innovation projects. The projects selected range from transforming Europe's most visited square kilometre in the City of Amsterdam into a green district, to replacing soy in animal feed or finding ways of ensuring forests and their ecosystem services against extreme weather events. They include policy innovations, such as a framework for climate-friendly materials; and integrated technological innovations, like a solution to verify land-use changes at scale using artificial intelligence combined with satellite imagery, augmented with drones and other sources.
These are projects that address several of EIT Climate-KIC's 12 impact goals and in many cases engage multiple leverage points for change. Although this collection shows a significant diversity of ideas and approaches, these 59 projects are only a part of EIT Climate-KIC whole innovation portfolio. They complement synergistically the EIT Community ecosystem projects, eight Deep Demonstrations and extensive work in education and entrepreneurship that engages thousands of climate entrepreneurs in the making each year.