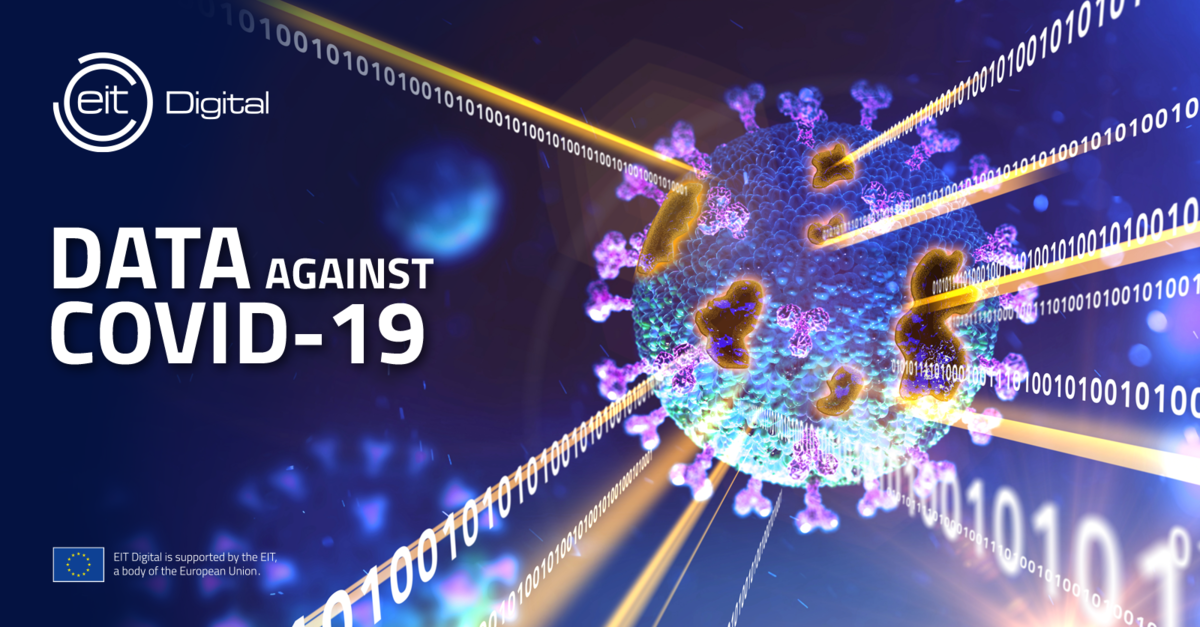 As part of the EIT's Crisis Response Initiative, EIT Digital has announced the ventures and innovations against COVID-19 activities that will be supported.
This support directly contributes to the European Union's response to the current pandemic. With requests close to €90m, the demand for financial support has been overwhelming.
Venture Support provides targeted help to high impact and growth startups, scaleups and SMEs that are impacted by COVID-19 crisis, with the goal to adapt and accelerate within the post crisis economic reality.
The Innovation Activities effort supports innovators developing solutions leveraging modern digital technology to model, communicate and influence behaviour to manage pandemic lifecycles and to make a significant impact.
EIT Digital will allocate the €7.6m made available by EIT to the following ventures and innovation activities.
---
VENTURES
Ariadne Maps GmbH (DE)
ATTRIBUTIX Kft. (HU)
Bicore Realm B.V. (NL)
Copsonic Technologies SAS (FR)
CROWD PREDICTION (FR)
CoRehab (IT)
HyperCRC Limited (UK)
Ingwaz AB (SE)
InnoTractor BV (NL)
LMAD SAS (FR)
ORQUEST SOFTWARE (ES)
PeasyPay Zrt. (HU)
SARA B.V. (NL)
T.net S.p.A (IT)
Velco (FR)
Wingnut Labs Ltd / Webio (IE)
Wonderflow BV (NL)
Each venture will be supported with an amount ranging from €170k to €500k.
---
INNOVATION ACTIVITIES
Arianna Safe Care - Hypermynds (IT), Kinetic Analysis (NL)
DLUB / Don't Leave Us Behind - Fifth Ingenium (IT), Politecnico di Milano (IT), ELTE (HU)
#GoSafe - Engineering (IT), HOP Ubiquitous (ES), Datacon (NL), Degetel (FR), Microlan (NL), Chino.io (IT)
Hybrid contact tracing - Thinkinside (IT), FBK (IT), Univ. Helsinki (FI), Telefonica (ES), Management Innovation (IT)
PROTECT - Amiko (IT), DialogueTrainer (NL), Utrecht University (NL)
Team Discover - ELTE-Soft (HU), InnoTractor (NL), Mohanet (HU)
Track and Trace: A Dual-Radio Solution - Santer Reply (IT), University of Trento (IT), FBK (IT), Digital Catapult (UK)
Unus Terra - Ikune Labs (FI), Politecnico di Milano (IT), University of Oulu (FI)
ViruSurf - Politecnico di Milano (IT), TU DELFT (NL), QuantiaConsulting (IT)
Each innovation activity will be supported with an amount ranging from €230k to €500k.
---
About EIT Digital
EIT Digital is a leading European digital innovation and entrepreneurial education organisation driving Europe's digital transformation.
EIT Digital delivers breakthrough digital innovations to the market and breeds entrepreneurial talent for economic growth and improved quality of life in Europe. It does this by mobilising a pan-European ecosystem of 270+ top European corporations, SMEs, start-ups, universities, and research institutes.
As a Knowledge and Innovation Community of the European Institute of Innovation and Technology, EIT Digital is focused on entrepreneurship and is at the forefront of integrating education, research and business by bringing together students, researchers, engineers, business developers and entrepreneurs. This is done in our pan-European network of Co-Location Centres in Berlin, Budapest, Eindhoven, Helsinki, London, Madrid, Paris, Stockholm and Trento. We also have a hub in Silicon Valley.
EIT Digital is supported by EIT, a body of the European Union.