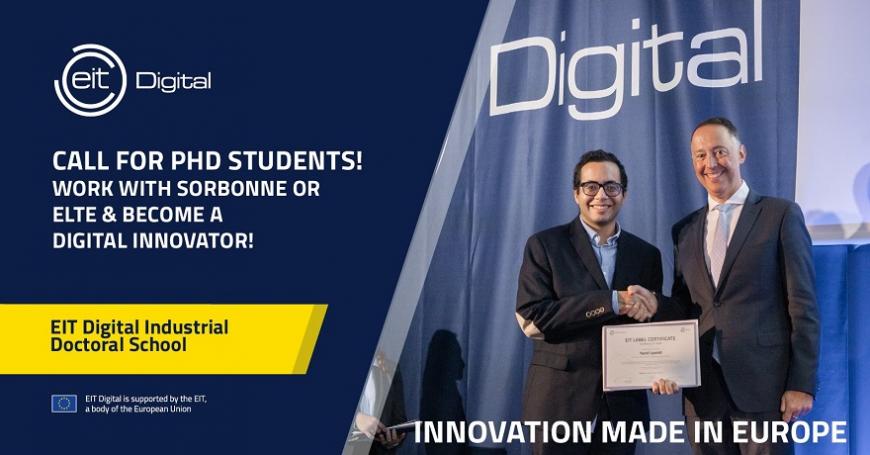 The call for recruitment is now open to students and EIT Digital partners.
New calls are added from time to time - please check regularly the EIT Digital Doctoral school website.
Students
The call for recruitment of students for the EIT Digital Doctoral School is open to doctoral candidates, with two different schemes:
Traditional EIT Digital Doctoral School: for students already enrolled in a PhD at a partner University.
EIT Digital Industrial PhD programme: for students not enrolled in any PhD programme, who are looking for a PhD position.
More information on the call and the instructions for application
Partners
The call for proposal of EIT Digital Industrial PhD positions is open to academic and non-academic institutions under a continuous submission scheme.
Academic and non-academic institutions, which are partner of EIT Digital and are interested in co-funding an EIT Digital Industrial PhD position, can propose a thesis topic of their interest aligned with the EIT Digital innovation action lines.
More information on the call and the instructions for submission of proposals