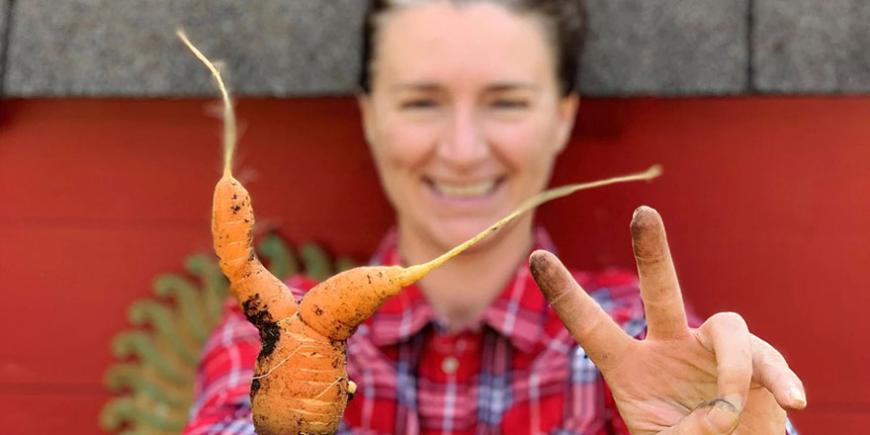 Discover the causes and impact of food waste, and learn how you can tackle it on a personal, community, and national level.
Explore how combating food waste and food loss can help the environment. The significant contribution the food system makes to climate change is widely recognised, and consumers are increasingly concerned about food waste.
On this course, you'll explore how you – as a consumer – can act and inspire others to reduce food waste effectively and sustainably. You'll learn what food waste is, and why it matters, and gain practical information on how to be an agent of change both personally and politically.
You'll discover how the circular economy provides a framework for discovering solutions to this issue, and hear from companies that are making a difference.
Who should join the course
This course would appeal to environmentally conscious citizens who are worried about the way the Earth's resources are currently being used and want to get a better understanding of the problem in order to take action to tackle it.
This would include employees in the food sector, restaurant owners and chefs, and concerned consumers.
Timeline of the programme
The course will have multiple runs in 2020 and 2021.
Learning objectives and outcomes
Once completed, participants will be able to:
Evaluate the causes of food loss and food waste and assess the effect on the planet in terms of food security, sustainability and climate change
Reflect on your own personal contribution to the problem and explore the potential of the waste hierarchy and the circular economy to suggest solutions
Investigate how changes in the way we shop, cook and store food can help reduce food waste
Collaborate to produce actionable changes that can make an impact on your own community
Compare the practices of different retailers and discover the innovations that are helping them to reduce waste
Engage with the policies of national governments and the EU and help improve the sustainability of the food system in your country
How to join the course
This course is available on FutureLearn
Please note that timing provided on this page is given for guidance only. Please visit the website for up-to-date information.