EIT InnoEnergy's Open Letter to Partners in Decarbonisation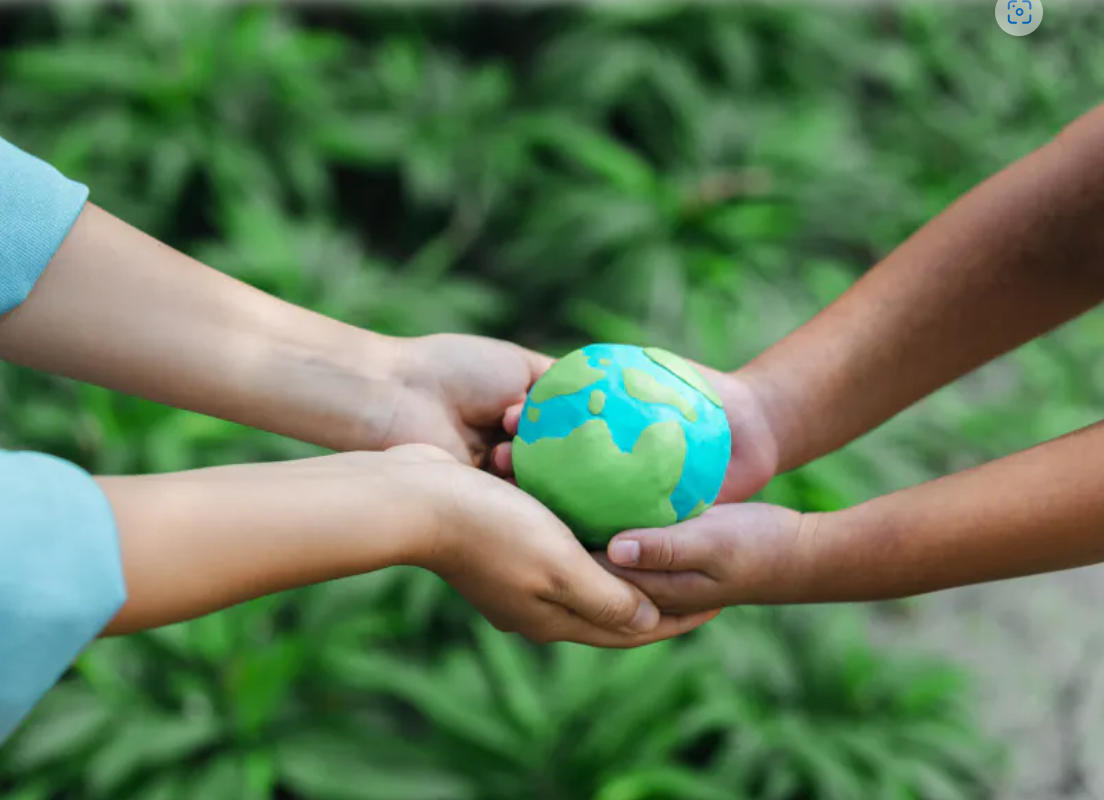 The transition to net zero will require retraining up to 
18 million workers around the world by 2030. 
 This is a massive global challenge. The race for talent and workers is on, and the climate change and the stability of our planet is a shared concern. 
Plugging the skills gap for the green economy
The global green economy is growing and has extraordinary economic potential. In fact, according to Oxford Economics, an energy transition by 2050 will create new industries worth USD 10.3 trillion to the world economy by that same year. From electric vehicle manufacturing to renewable power generation, there are countless new markets being created and they are expanding rapidly. 
The question is though, do we have the engaged and skilled workforce today to execute on the present momentum, and in the long-term to sustain this growth?  
In global renewable sectors, whilst 61% of workers report that their company is doing enough to enable the energy transition, close to 1 in 5 believe their company could be doing more. In addition, with rising supply chain prices, inflation, and energy security challenges, nearly 2 in 5 renewable workers also believe their recruitment and retention objectives have been disrupted. Meanwhile, one wider challenge faced by renewable energy employers in this area is the strong competition for the same roles, compounded by a lack of skill and lack of people coming through the education system. 
If we are to leap these hurdles before many nations sprint to a greener world, collaborating to identify and share solutions will be key. 
Global co-operation
Clean energy technologies will create 14 million jobs by 2030, and another 16 million in other areas of the green economy. However, some 5 million jobs within fossil fuel sectors are expected to be lost, and whilst some will be able to fill the new job opportunities created by expanding renewable energy sectors, the majority will need to learn new skillsets on projects that have never been worked on before. 
So, how to address this? There can be no silver bullet to tackle a shared challenge of this scale, but part of it lies in energy businesses working to identify opportunities in research and development which will help bring costs down across their value chains. One example could be in the battery and storage sector, through reducing reliance on expensive and rare materials used as inputs in manufacturing, which would have impacts across the EV and industrial power sectors. 
In turn, these new innovations and efficiencies will free up investment to be used instead in reskilling and training budgets – creating the opportunity in an area that is crucial in aiding and supplying tomorrow's workforce.  
But to really maximise the potential of these cost-saving initiatives, they must be shared. In practice, that means creating a flexible model that can be used across the industry and sector value chains so all energy markets can benefit, achieving our decarbonisation goals, together. 
An open call for collaboration
One of the leading sectors supporting our decarbonisation targets is in batteries, with the global shift to electrification accelerating. The global demand for lithium-ion batteries will increase elevenfold, reaching over two terawatt-hours in 2030.To meet this demand, we must focus our collective efforts and collaboration on fortifying the skilled talent pipeline. 
Your company's resilience depends on a strong talent strategy; your talent strategy depends on the availability of a robust and skilled workforce. Today, there are more than 600 emerging job roles across the battery value chain. The skillsets represented by these roles are emergent and dynamic. The skills you need in your company today are not the same skills you will need to compete in the net-zero future. 
The European Commission understands the importance of building and expanding a skilled and kinetic workforce, as evidenced by initiatives such as:  
The Net-Zero Industry Act, which provides for the creation of Net-Zero Industry Academies to support skills development. 

The European Digital Credentials for Learning Infrastructure, which promotes standardisation, interoperability, and legal validity for digital credentials in Europe. 

The European Commission's 2023 Year of Skills which emphasises the need for skills development and training that crosses borders and strengthens a unified European workforce. 
The InnoEnergy Skills Institute – one of Europe's leading training skills providers for the sustainable energy workforce which we are leading on the EU's behalf – believes that stakeholders in any emergent industry must nurture the full ecosystem to meet their business goals. EIT InnoEnergy already supports the storage industry through the European Battery Alliance – named EBA250, to reflect the estimated annual market value of the European battery industry: EUR 250 billion from 2025 onwards. We want to expand in partnership with you as we launch the EIT InnoEnergy Skills Institute.  
We want to mobilise all industrial, institutional and social partners to join us to create a joint pool of talent for all types of workers, with a focus on blue collars, extrapolating on the example of the aviation and oil and gas industries which have agreed to cooperate on:  
Globally recognised job profiles and associated skills sets;  

A global curriculum available in English and local languages, with the same content;  

Common credentials and certifications.  
This will significantly reduce investment costs and productivity loss across the green industries, solve social and unemployment issues for regions and countries and will increase the workers mobility, quality of life and purchasing power. All these aspects will create a positive momentum of transformation for the renewable industry, economy, and society whist reducing emissions and harm to our planet. 
Collaborating to achieve, together
The value in plugging any skills gap is ensuring the right approach can be adapted and applied on a global scale. By connecting and training the right people, we help retrain and reskill the workforce, bring down costs, fill market niches and maximise the potential of every student and entrepreneur we support to build the green workforce we need. We must work together to build a sustainable and regenerative workforce that can power decarbonisation through clean energy technologies. The time to act is now. By sharing knowledge across sectors and borders, we empower green businesses to be ready for the transitioned road ahead. 
InnoEnergy Skills Institute
The InnoEnergy Skills Institute is one of Europe's leading training skills providers for the sustainable energy workforce, spanning energy storage, photovoltaics, and green hydrogen. It was established to address this industrial challenge, building a project-driven community on more than 800 industrial and innovation actors, from mining to recycling. Inspired and informed by the dynamic clean energy ecosystem of EIT InnoEnergy, we equip the global workforce with the expertise and skills required to create a sustainable economy, distilling our unrivalled knowledge and know-how into relevant, applicable, and effective modular training courses and credentials. So far, the institute has trained and upskilled over 40 000 workers and delivered more than 35 certifications, more than 80 courses and programmes in over 10 languages. Our agility and expertise transform the skills of today's workforce into those needed for a clean tomorrow.