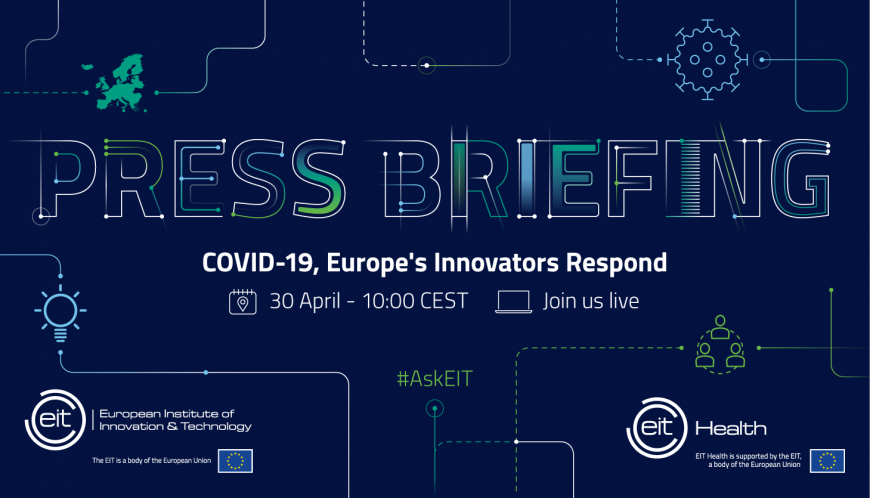 During the ongoing pandemic, the European Institute of Innovation & Technology (EIT) invites journalists to join us for a virtual press briefing to discuss Europe's innovation response to COVID-19.
Our first digital press briefing will focus on health innovation in a COVID-19 era.
Together with EIT Director Martin Kern, EIT Health CEO Jan-Phillip Beck and health innovators at the forefront of the COVID-19 response, we will discuss new health innovation actions, results and support opportunities for innovators across Europe:
How is Europe's largest innovation network supporting the EU's COVID-19 response?
What immediate healthcare solutions are EIT Health powering?
How is pan-European collaboration accelerating healthcare innovation to tackle the pandemic?
Meet the innovators that come together through EIT Health to combat the crisis.
Short presentations will be followed by a Q&A with journalists. Questions for the speakers can be submitted in advance by email or asked during the briefing: an open microphone and chat function will be available.
One-on-one interview opportunities can be arranged for after the press briefing upon request.
The event will be livestreamed on Facebook for the public.

Please let us know in case you have any questions or need more information about the event. We look forward to our virtual discussions on 30 April.