EIT Digital: register now for its 10th anniversary
Image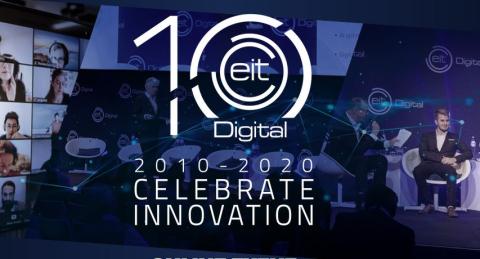 In 2020, EIT Digital celebrates its 10th anniversary. Take part in the celebrations on 29 October to reflect on 10 years of digital innovation and collaboration with the EIT Digital unique community.
The event will allow participants to:
Enjoy the vision of Makers and Shapers for a strong digital Europe
Discover the potential of technical excellence and entrepreneurial skills
Explore the strength of pan-European open innovation
Shape together Europe's digital ventures of the future
Speakers
Despina Spanou, Head of the Cabinet of European Commission Vice-President Margaritis Schinas
Risto Siilasmaa, Founder & Chairman of the Board of F-Secure Corporation
Dora Palfi, Co-founder and CEO of imagiLabs
Linnar Viik, Chairman of the EIT Digital Supervisory Board
Dimitris Bountolos, Chief Information Officer and Innovation Officer (CIIO)
The EIT Digital 'Celebrate Innovation' Online event is free of charge and open to anyone.