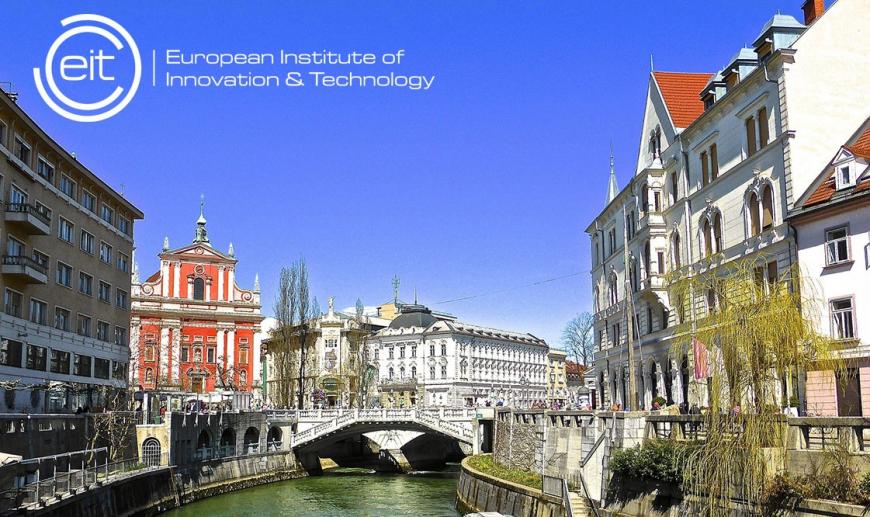 At the event the EIT will be presented to the Slovenian public
The European Institute of innovation and Technology (EIT) fosters entrepreneurial talent and supports innovative ideas, by bringing together higher education, research and business - all elements of the "knowledge triangle". This cooperation results in dynamic, cross-border Innovation Communities. The Innovation Communities boost innovation and support the creation of an optimum environment to address six societal challenges:
The presentation of the EIT, the Innovation Communities and the possibilities for participation will take place on 26 October in the city centre of Ljubljana, with an interesting programme.
Innovation is the generator of society's progress. In order to share the good practices of the EIT and the Innovation Communities, and to transfer their activities to Slovenia, we invite you to join us and take advantage of this excellent networking opportunity. Get to know potential partners, be part of compelling conversations and identify opportunities and ideas for the your next step in development.
The event will be held in English.
EIT Regional Innovation Scheme
Slovenia is one of the countries that is part of the EIT Regional Innovation Scheme (EIT RIS). EIT RIS is the EIT Community's outreach scheme. The scheme enables the transfer of good practices and know-how from the EIT's unique approach to boosting innovation. The EIT RIS was introduced in 2014 to share good practices and experience emerging from EIT Community activities and to widen participation in our activities across Europe.
---
Subscribe to the EIT Newsletter to get the best of the EIT Community's news in your inbox once each month.
Do you use social media? Follow us and get updates in your news feed.
Krojaška ulica 6, 1000 Ljubljana