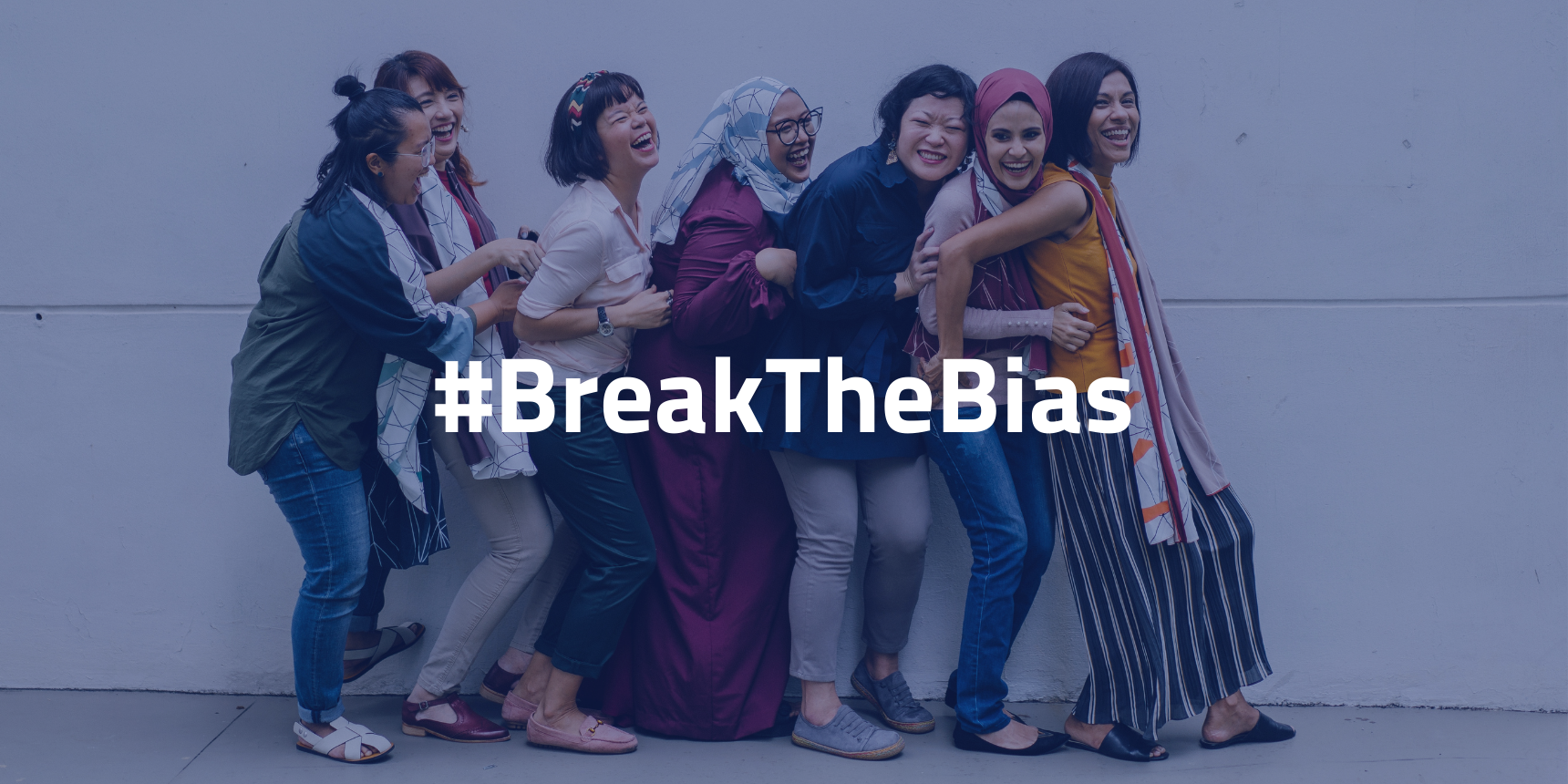 On International Women's Day we recognise the social, economic, cultural, and political achievements of women all across the globe.
The European Institute of Innovation and Technology is proud to be home to a thriving community of women innovators, entrepreneurs and students forging a more inclusive and diverse network of innovation for Europe and beyond. The EIT empowers our community members to #BreaktheBias and take action to accelerate the path towards equality.
In addition to carving out an inclusive innovation ecosystem through mainstreaming the EIT gender policy in all core activities, the Institute leads by example. The EIT has developed concrete networks and initiatives dedicated to promoting specific education and entrepreneurial programmes connecting female leaders across Europe, training young women and girls in STEM education, and celebrating the achievements of women in innovation.
The EIT will continue to power women innovators as we tackle the pandemic's negative impact on gender equality – but this requires a joint effort between the private sector, academic institutions, and society as a whole. The numbers remain stark: just 2.5% of European start-ups with multiple founders have entirely female founding teams, while less than a quarter (21%) of sole founders are female — despite research from McKinsey & Co showing that gender diverse executive teams were 21% more likely to be profitable than peers and 27% more likely to deliver higher value. 
One of the unique features of the EIT, as Europe's largest innovation ecosystem, is that it offers support services to innovators at all stages of their journey: from student to entrepreneur, idea to product, and lab to market – EIT support is there at every step of the way. This also means that the EIT Community is well placed to combat gender inequality from multiple levels and can leverage its pan-European innovation ecosystem to spark change.
Training the next generation
The future starts today! In order to increase the number of young girls in STEM and close the digital gender gap, the EIT launched the Girls Go Circular. The project aims to bridge the gender gap across Europe by building digital and entrepreneurship skill sets for girls aged 14-18 through an online learning focused on circular economy. Through the learning modules, students engage in activities such as online research, planning social media campaigns, creating videos and presentations, or developing business plans. The ultimate goal is to empower students to become agents of change in the green transition and enthuse them for STEM disciplines, with a focus to include the addition of arts (STEAM) in 2022, in spite of the gender stereotypes attached to them.
The project started in 2020 with a pilot phase conducted in secondary schools in six European countries: Bulgaria, Greece, Italy, Portugal, Romania, and Serbia. In 2021, Girls Go Circular expanded to two additional countries – Hungary and Poland, increasing its contribution to gender equality in STEM and ICT. Four new learning modules were developed in all eight project languages, and more than 9 000 girls and young women completed the learning programme. The project has even bigger ambitions for the future - the ultimate goal is to reach at least 50 000 girls by 2027 and have the online modules active in ten European countries! Learn more about the programme here and how you or your organisation can get involved!
Driving leadership
Inclusive networks for women should be shaped by women. The EIT strongly believes that more women are needed in decision making roles, investing in start-ups they wish to see driving societal change, and creating opportunities for the next generation of business leaders.
Leading by example, the EIT's Governing Board is comprised of a 50-50 representation of male and female leaders from the business, education, and research backgrounds – chaired by Ms. Gioia Ghezzi, a trailblazing entrepreneur who has made promoting woman entrepreneurship and leadership at the heart of her mandate. Other female members of the EIT Governing Board include among others: Ms. Agnès Plagneux - President of the Board of Institut National de la Propriété Industrielle, Ms. Laima Balčiūnė - CEO, Sunrise Valley Science and Technology Park, and Dr. Nora Khaldi - Founder and Chief Executive Officer of Nuritas.
"The number of women on the EIT board is tremendous, and the EIT has done a really good job not just talking but walking the walk as well"

commented Dr. Nora Khaldi on the EIT's role in promoting inclusive innovation.
Networks of change
The empowerment of women entrepreneurs is an EIT Community wide objective. Each of the EIT's Innovation Communities are committed to increasing the number of women in innovation and are actively cultivating networks of change. The EIT Alumni community gave rise to Woman@EIT – a grassroots initiative with founders from the alumni programme, offering advice on the start-up journey from initial set-up to funding and other challenges. Participants can also take placements with leading companies across Europe and join Woman@EIT's more than 700 female members. More networks and programmes are available throughout the EIT Community from EIT RawMaterials's 'ENGIE project' addressing gender imbalance in geosciences to EIT Health's 'WE Health' empowering women leadership in health innovation.
To promote the work of female entrepreneurs and leaders, the EIT introduced the EIT Woman Award in 2018, recognising the outstanding achievements of women entrepreneurs and leaders from our Innovation Communities. Meet the latest EIT Woman Award winner here, and find out how she plans to revolutionise the shipping industry with her new technology!
In addition to celebrating the wonderful role models and achievements of women, International Women's Day also marks a call to action for accelerating women's equality. We stand ready at the EIT to spark the change, break the bias, and create a more inclusive innovation network - will you join us?