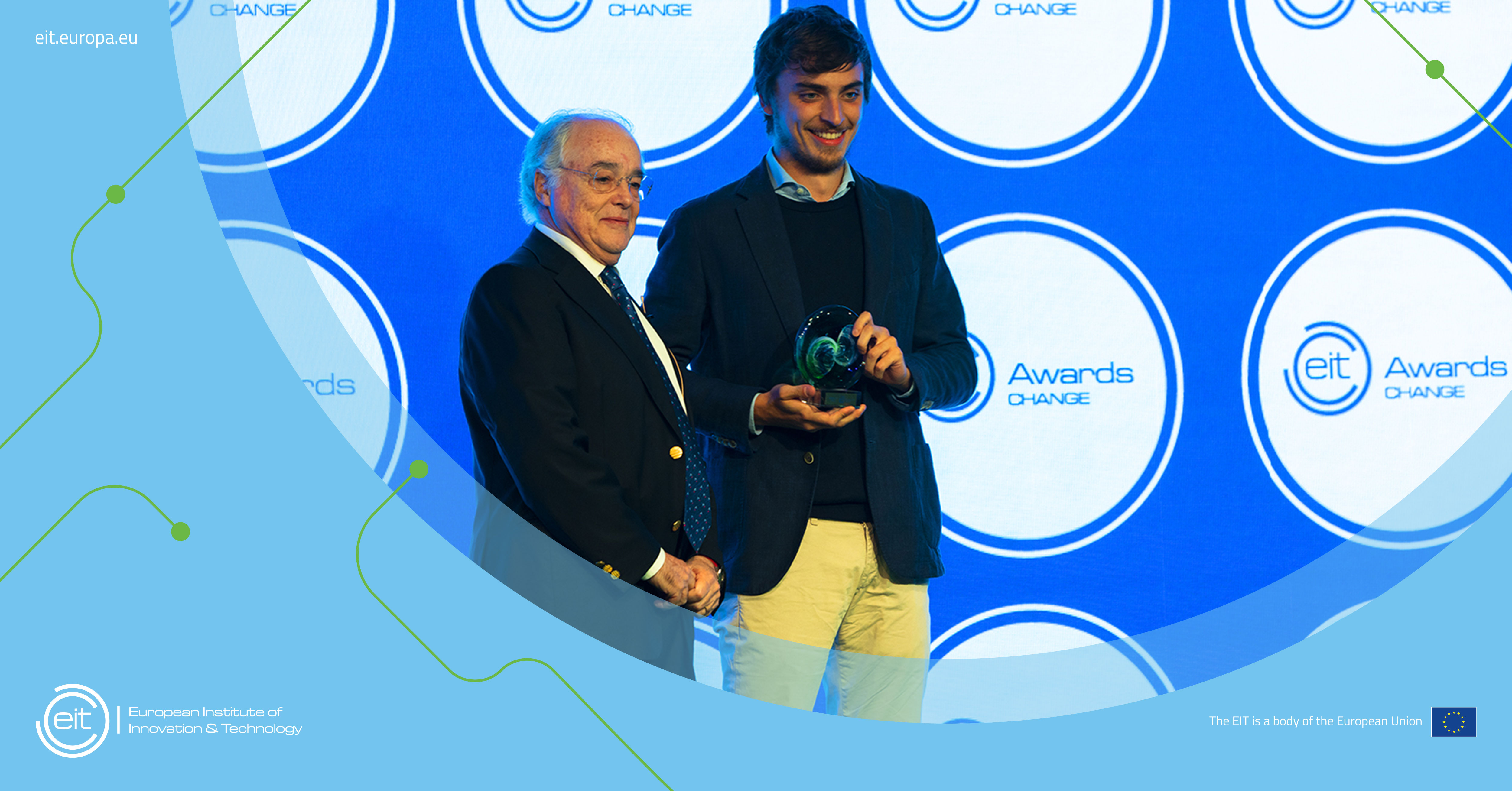 Each year, the EIT holds the EIT Awards as part of its innovation forum, INNOVEIT.
The Awards showcase the best ideas and innovators from the growing EIT Community over the last year, and provide a valuable means of boosting the visibility of projects, ideas and people.
Learn about the nominees for the 2019 EIT Awards
But what about those who won last year? We didn't forget them. In fact, below are the highlights of the first brief interview we recently held with Simone Accornero, founder of Flexidao and winner of the 2018 CHANGE Award.
How did you experience the EIT Awards and your win?
It was definitely a great opportunity and a lot of exposure. It extended a lot our network, on top of the prize that always helps a lot when bootstrapping.
How did your innovation develop after your win? Did the prize money help? How was it used?
We got five more customers (we had one at the time) and closed an investment round of EUR1.4 million. The money helped us a lot not to rush the pre-seed round, giving us additional two months of runaway to wait for the end of the pilot and defend a higher evaluation.
What are your plans for the future? How will you develop?
We are now eight people in the team, about to hire other four full-time employees. The latest round will give us runway until Q2 2020, in the meantime we want to consolidate in the market with our current product and launch a second one.
Have you been involved with the EIT Community since your win? Have you received any more support from the EIT Community?
I'm constantly involved with EIT InnoEnergy. Our intern is an EIT InnoEnergy student and we've just hired an alumnus. Plus all the social events, a podcast and few other initiatives.
Do you have any advice for the 2019 EIT Awards nominees?
Enjoy and take advantage of the coaching and the event, you will meet few of the brightest minds Europe has to offer.