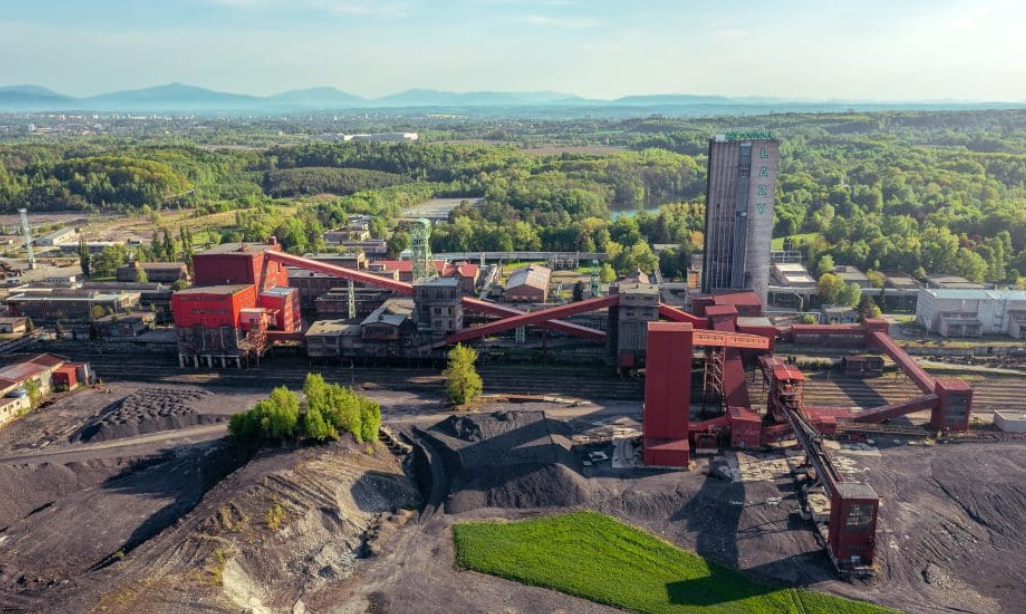 EIT Climate-KIC launches the Post Coal Future Lab initiative with partners to help European coal regions accelerate their just transition pathway away from coal.
The project entails fostering dialogue among stakeholders from different sectors and regions, sharing practical knowledge and good practices, and introducing a systemic and experimental approach. Activities will initially focus on regions in Czechia, Greece and Poland with the objective to expand to other countries in the following years.
While coal is still a significant source of energy in the European Union's energy mix (20 per cent of total electricity production), the necessary efforts to move away from it and towards more sustainable energy sources in Europe is a long-term and complex process already taking place simultaneously in many countries and regions. We count about 31 coal regions in 11 countries in Europe. The major challenge for these places is to succeed in moving away from coal while securing growth, jobs, inclusivity, and sometimes a new identity for the region and its citizens.
Previous experiences in coal regions have shown that working towards a climate-resilient future and reducing greenhouse gas emissions is not just about closing mines. It is about designing the future of work, together with public authorities, industry, academia and citizens, which is critical to a fair and inclusive transition away from coal. In response to these challenges, EIT Climate-KIC, together with Climate Strategies, WISE Europa, ERFC and Impact Hub, has launched the Post Coal Future Lab (PCFL) to help co-create this future in a sustainable and systemic way. The PCFL initiative builds on previous EIT Climate-KIC endeavours in coal regions, including the Rybnik Deep Demonstration process in the heart of Silesia, the EU's largest coal region, and the Reboost initiative involving stakeholders from lignite regions.
Practical tool for a just transition
The Post Coal Future Lab addresses the complex challenges of the energy transition by facilitating collaboration within and between Europe's southern, central and eastern regions. The PCFL fosters knowledge sharing, dialogue and co-creation of solutions among actors from different regions to develop innovative initiatives and policies to enhance the benefits of the Just Transition.
Thanks to our experience working with traditionally polluting industrial regions, we've observed that everyone who deals with coal phase-out mostly thinks about the immediate results of closing a coal mine, but we've learned that it's about more than just an energy transition and how to reskill and upskill people,

Anna Brussa, Deep Demonstrations Orchestrator at EIT Climate-KIC, PCFL project lead
The goal of the Lab is to help develop long-term plans, that will ultimately contribute to a prosperous future of the European coal regions involving stakeholders in those regions so they can co-create their own path.
"It's about the identity and the future of the region and it's about finding the right way to approach the context and the direction that each region wants to take. One region's future may lie in renewables because the potential is already there. For another region, it may be important to invest in activating entrepreneurialism. There are many different experiences and people share them, but it's never easy to transfer one experience from place A to place B, and it's not always possible to apply a solution that worked somewhere, in another context. What's essential is to take into account both the similarities and the differences of each context, and that's where the Post Coal Future Lab comes in," – Brussa continues.
The Post Coal Future Lab is a practical, experimental and participatory pillar of the just transition, complementing existing formal mechanisms, such as the financial resources of the Just Transition Mechanism and the technical support of the Just Transition Platform or Coal Regions in Transition Initiative. "We must keep in mind that all of these resources ( EUR19.2 billion from the Just Transition Fund plus approximately EUR 36 billion from the other pillars of the Just Transition Mechanism) must be spent in an impactful way, bringing the desired, transformative change and ensure a sustainable, secure and just future. The PCFL will help make smart decisions, built on collaboration, collective intelligence and continuous learning. In this sense, we're talking about systemic change, that enables better outcomes. "– said Aneta Skubida from WISE Europe.
The Post Coal Future Lab's mission is to create a space of dialogue and cooperation for stakeholders to test and learn how to achieve a just transition in Europe's coal regions and to become a partner for decision makers and stakeholders in developing a body of knowledge and expertise to support policy and practice. PCFL is also about disseminating learnings and scaling-up initiatives and practical examples not only from the participating regions but also from coal regions in countries such as Spain, Germany and the United Kingdom.
"On the one hand, there are many initiatives in Europe and worldwide bringing stakeholders from different countries to discuss transition issues, and many of them have a high degree of formality. On the other hand, there are more and more engaged stakeholders in the European coal regions, and many of them have already achieved a lot. The question now is how we can bring those experiences together in a less formal way that addresses the real problem and does not shy away from tackling difficult issues. So we don't want another platform, but a space where practical knowledge can be shared and become an essential help in addressing the challenges of the transition. We want people to leave the meetings in our Lab and say,
This is really a solution to my problem, it helps me with my transition, I now know what I need to do.

Andrzej Błachowicz, Managing Director of Climate Strategies.
Mini Labs to change the bigger picture
The Post Coal Future Lab will operate based on multiple Mini Labs and the Main Lab, tools similar to UN Habitat's urban labs and other urban labs in Europe such as UrbanLab Gdynia, designed for ongoing collaboration among stakeholders, including citizens, and authorities. The Mini Labs will be located in southern, central, and eastern European coal regions and will focus on the challenges of each specific territory. As such, a diverse mix of methods and tools will be tested to generate learnings from and for local ecosystems, helping to enhance policies, projects, programmes and capabilities.
"We designed the concept of the so-called Mini Labs because we know that the problems are very unique. There are so many similarities, but at the same time, there are so many differences. So the question is how to be helpful, right? That's why we have set up local Mini Labs where essentially all kinds of stakeholders from a particular region are represented and the focus is on local civil society engagement," – Błachowicz comments. The Mini Labs will involve various stakeholders such as city authorities, mining unions, businesses, academia, NGOs and activists to get a wide range of viewpoints and approaches to the transition and help to strengthen understanding of the common challenges, goals and trust within these communities.
"Europe has a historical debt with coal regions. For generations, these communities have been working hard to provide us with raw materials and energy, developing our economies and keeping our homes warm. Once again, we are asking them to make a great effort to transform, and we are aware that in some places people are extremely tired of being interviewed or invited to workshops which end up with just advisory papers. They might have provided lots of valuable analysis but do not immediately transform into concrete solutions to the challenges. Following those, more practical steps are needed. Therefore, we build on what has already happened, listen to the stakeholders in the regions, and co-design Mini Labs with them, as transformation accelerators." – Skubida adds
Mini Labs will enable designing experiments that are about trying out and observing how the implementation of different support schemes or the implementation of different innovation activities work in a particular place. It's about testing how to implement something that should work perfectly in theory but does not work in practice, because of the context. "An innovation activity might be about designing green bonds and testing the assumptions you put into the design. Whether the solutions you apply in that system actually work well. Are people using the bonds, or are they buying them? It can also be about setting up a citizen lab, for example. That would be an experiment in a place where there has never been a tool for citizens to speak up. This experiment can also be about the design of an innovative solution. So you don't have to experiment on the implementation. You can experiment with how to design something that is user-driven and user-friendly and addresses the just part of the transition," – Brussa comments on experimentation.
One of the main ideas behind the Post Coal Future Lab was to create a safe space where stakeholders can talk openly about barriers to transformation, and their failures and share stories about what has turned out to be a success. Anna Brussa emphasises that it will be the people that will run the Post Coal Future Lab: "We are just building space for them, trying to inspire them, and inviting them to do the work themselves. We are only helping with offering them different tools to connect and put the puzzle pieces together because that's the best way forward for people in the region to actually shape their future."
Learn more about how EIT Climate-KIC is supporting the most ambitious challenge owners to reach near-impossible climate targets by visiting our COP27 landing page.