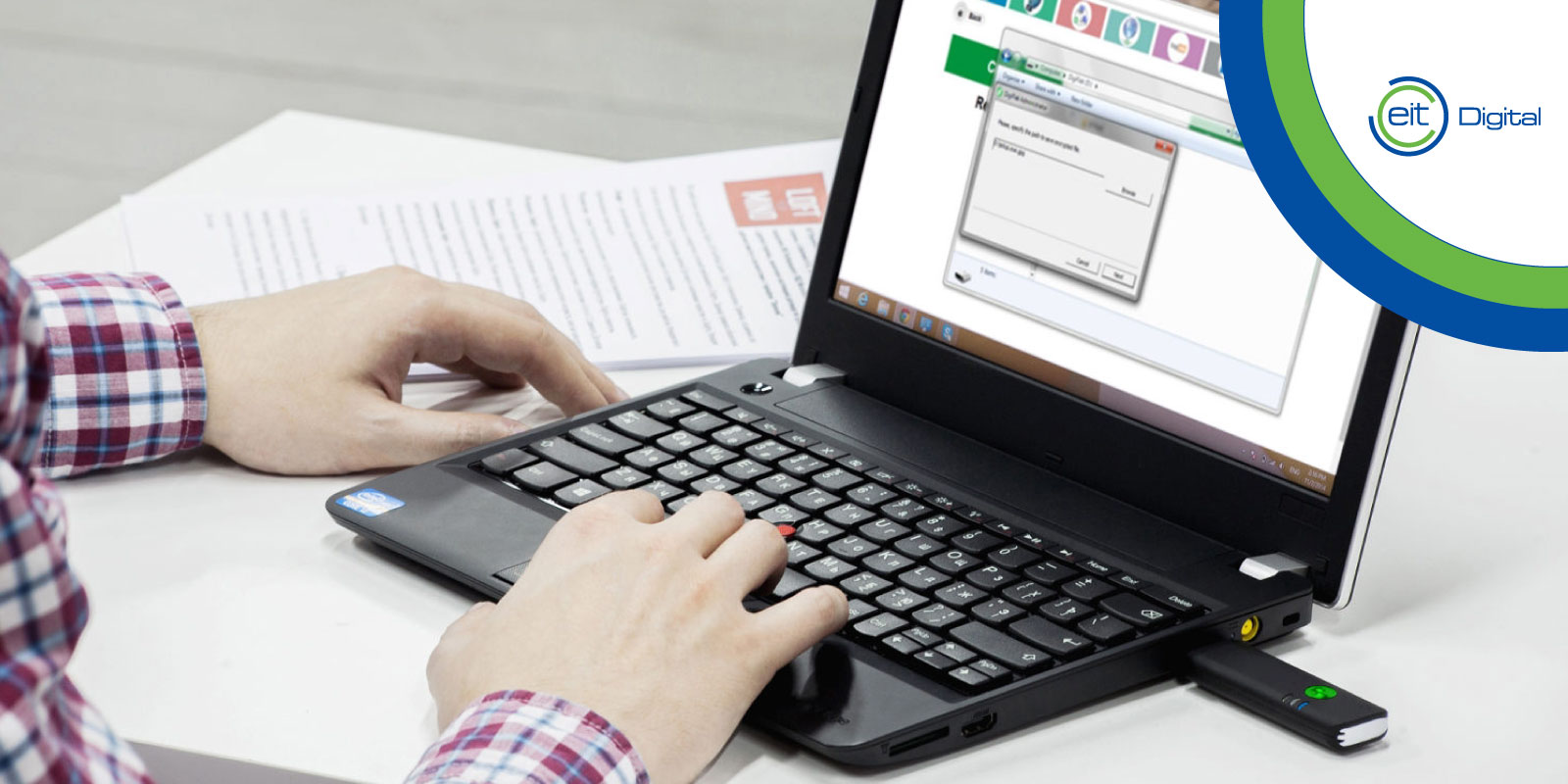 Funding provided by fourteen European companies and universities in the Horizon 2020 "CAPTAIN" project.
The Estonian DigiFlak produces USB / NFC devices for strong password-free multifactor network access authentication.
The project coordinated by the Greek Aristotle University of Thessaloniki works for enhancing the development and implementation of innovative eCare technologies with data privacy and data security features.
Mr Panagiotis Bamidis, Associate Professor in the Lab of Medical Physics, Medical School of the Aristotle University of Thessaloniki said:
'Homecare can benefit today from a range of existing technologies including smartphones, sensors, and so on. However, the effectiveness of these eCare technologies is limited by the sense of fear and uncomfortableness that many older adults feel as the most current technologies, in fact, are often not designed for older adults – least of all, for users with memory impairments.'
The outcome is that the most homecare systems are not offering real care neither they are empowering personalized interventions. Furthermore, they are unable to seamlessly "blend" into the person's daily life and living environment. Lastly, they are rarely engineered to preserve or improve physical and cognitive performances or to preserve mental health and social well-being of older adults. This limitation becomes a major barrier, severely limiting the use of technical assistance in a home environment.
As to overcome these challenges, the "CAPTAIN" project uses an innovative projective environment to provide useful and effective contextualized (= directly projected onto the real world) assistance virtual coaching to the elderly living at home. To maximize its effectiveness, the coaching interface blends with the home environment where personalised aid, based on the use of Artificial Intelligence, is used to stimulate and enhance the capabilities of the elderly. Associate Professor Bamidis continued:
'Security is an important and crucial aspect in the development and commercial exploitation of eCare technologies. Therefore, I am especially happy that DigiFlak joined our team to provide first-hand data security applications. Welcome on board!'
Maxim Kostin; CEO of DigiFlak said:
'DigiFlak helps companies and individuals to easily manage and fully protect digital identities and sensitive information with a hardware-software solution. In CAPTAIN our task will perform both the permanent security/privacy audit of all systems components and integration of necessary data protection modules and techniques blocking all identified threats. EIT Digital Accelerator has greatly contributed in opening up this opportunity for us.'
DigiFlak, founded in Tallinn, Estonia in 2013, was the winner of the Cyber Security & Privacy category of the 2015 EIT Digital Challenge and was the first Estonian company ever to take the top prize in this Pan-European competition. In January 2017, DigiFlak was the first Estonian scale-up to join the EIT Digital Accelerator scale-up programme. As part of the programme, DigiFlak has participated in several Access to Market actions, including the RSA 2017 Cybersecurity Conference in San Francisco this past February, as one of the three selected EIT Digital cybersecurity scaleups. In October 2017, DigiFlak announced entering a partnership with US Engage Black for certificate management and communication protection.
The Aristotle University of Thessaloniki is the largest university in Greece. The main campus is located in the center of the city of Thessaloniki, with approximately 73,930 students and 2,024 faculty members. The University constitutes a comprehensive institution with Faculties and Schools serving a vast array of scientific fields, ranging from natural and technological to social and health sciences, arts and humanities.
Horizon 2020 is the biggest EU Research and Innovation programme ever with nearly EUR 80 billion of funding available over seven years (2014 to 2020). Wolfgang Kniejski, EIT Digital Accelerator's Digital Infrastructure Business Community Leader said:
'I am proud that we get our Idea Challenge 2015 Winner involved in this important initiative. With this success a milestone is achieved to take DigiFlak into international recognition.'
---
Catch up with the latest news from the EIT Community in the Newsroom.
Subscribe to the EIT Newsletter to get the best of the EIT Community's news in your inbox once each month.
Do you use social media? Follow us and get updates in your news feed.