EIT Food Seedbed Programme: apply now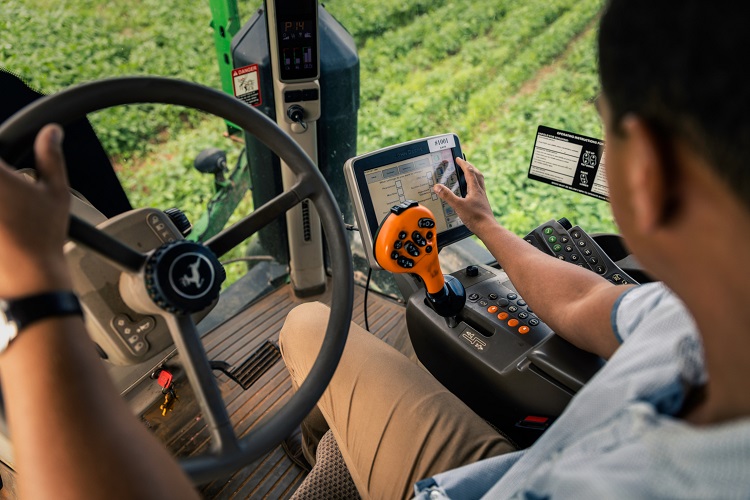 Develop transformative solutions for the food sector
Call for applications: EIT Food Seedbed Incubator
Nourishing nine billion people
By 2050, EIT Community will need to feed and nourish more than nine billion people in a safe, responsible and sustainable way. In order to meet these demands, it has been estimated that 220% more water and 43% more crop land will be required if current dietary trends continue.
EIT Food Seedbed Programme 2020
However, the agri-food sector is already facing growing competition and scarcity of land, water and energy for food production which will affect the ability to produce this food.
Lack of available resources
This lack of available resources is expected to be exacerbated by climate change, where up to 40% of the world will develop unfamiliar climates with completely new combinations of temperatures and seasonality of rainfall. As a result, these changing weather patterns are expected to disrupt food availability, reduce access to food and affect food quality and safety. Where food is constrained, prices may rise and this introduces a greater risk of food fraud. 
Simultaneously, around one in three people are already suffering some form of malnutrition, whether that be hunger, micronutrient deficiency, overweight or obesity, whilst one billion people suffer from 'hidden hunger'. 
It is evident that EIT Community needs to reconsider how people produce, distribute, value and consume food. In particular, innovations in technology are forecasted to play an important role in transforming the food system and achieving global food security for future generations.
Supporting entrepreneurs to develop transformative solutions for the food sector
The EIT Food Seedbed programme supports technology and business-savvy agri-food entrepreneurs, intrapreneurs and early-stage startups who are looking to validate their minimum viable product and test their assumptions through a unique customer journey discovery programme. 
Sign up now to the EIT newsletter
Now open for 2020 applications, EIT Food Seedbed Programme is designed to address a number of key food system challenges that are urgently facing the global population by supporting state-of-the-art agri-food technologies across the entire food chain, from farm to fork. 
These technologies should have the potential to create productive, nutritious, safe, sustainable and transparent food systems which contribute towards the Sustainable Development Goals, and teams should have a minimum viable product that is demonstrable to customers.
We're particularly interested in the strength and experience of teams that apply, what their motivations are and how prepared they are to be an entrepreneur. A diversity of kinds of people is always a strength, as is complementary skills and a history of working together successfully. 
On a practical level, applicants should not have received more than EUR 50 000 investment in relation to the development of their idea. 
The most promising areas for food system transformation 
As described, in order to achieve global food security for future generations, innovations in technology will play an important role in creating more trusted, sustainable, safe and profitable food systems and businesses. 
In particular, extensive data-enabled technologies are becoming more accessible and affordable - driving a revolution in how the food system operates, connecting stakeholders in the food chain and consumers in new and innovative ways to make the food chain more efficient and productive, reduce resource use and waste and open the door to new food chain collaborations and partnerships. 
Although not an exhaustive list, EIT Community encourages applications that fall within one of the following areas:
Ag-tech including Animal Health & Livestock, Soil & Crop Tech, Crop Protection & Nutrition, Water Tech
Smart Farming including Precision Agriculture and Indoor Agriculture
Robotics & Automation
Farm Management Software/ Sensing/IoT
Biotechnology
Innovative Food Technologies including alternative/novel ingredients, Sustainable Alternatives, Waste Technologies
Sustainable Packaging
Personalised nutrition and consumer engagement
Big Data & Predictive Analytics
The Seedbed team is especially excited by the solutions and rising levels of investment around food waste, as well as IoT and AI solutions for the agri-food sector - for instance, in solutions for smart farming. 
And on a broader note, it will be great to see how the diversity and inclusion initiatives that EIT Food is supporting in entrepreneurship are translated across the portfolio of programmes into stronger teams and groundbreaking  innovations.