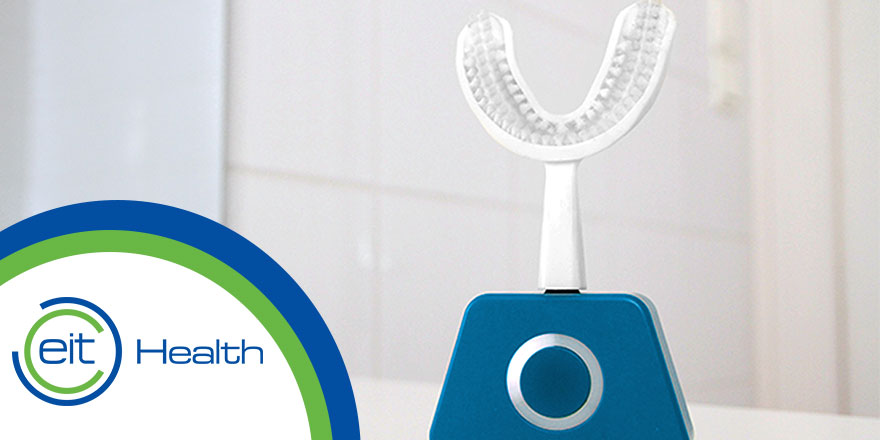 FasTeesH launched a pre-sales campaign for its new device
On 10 July 2018, FasTeesH, one of the winners of EIT Health Headstart funding for 2018, introduced their Y-shaped toothbrush, designed as an improvement on standard tooth brushes.
Through its use of innovative technology, the Y-brush is able to brush all teeth simultaneously, which ensures a more efficient clean in only 10 seconds, its makers say.
With its headquarters in Lyon, France, hometown to both founders, the FasTeesH start-up specialises in health sector products. Before the Y-Brush, the company created a similar medical device designed for people in hospitals and care homes. That work led to the development and realisation of this new product, which is aimed at the general public.
After three years of research, trials, and a successful pre-sales campaign, the creators of Y-Brush say the general market is ready for the next-generation toothbrush.
FasTeesH is one of the winners of Headstart 2018, an EIT Health Accelerator programme providing funding for early stage companies and SMEs to develop new products and services.
---
Subscribe to the EIT Newsletter to get the best of the EIT Community's news in your inbox once each month.
Do you use social media? Follow us and get updates in your news feed.