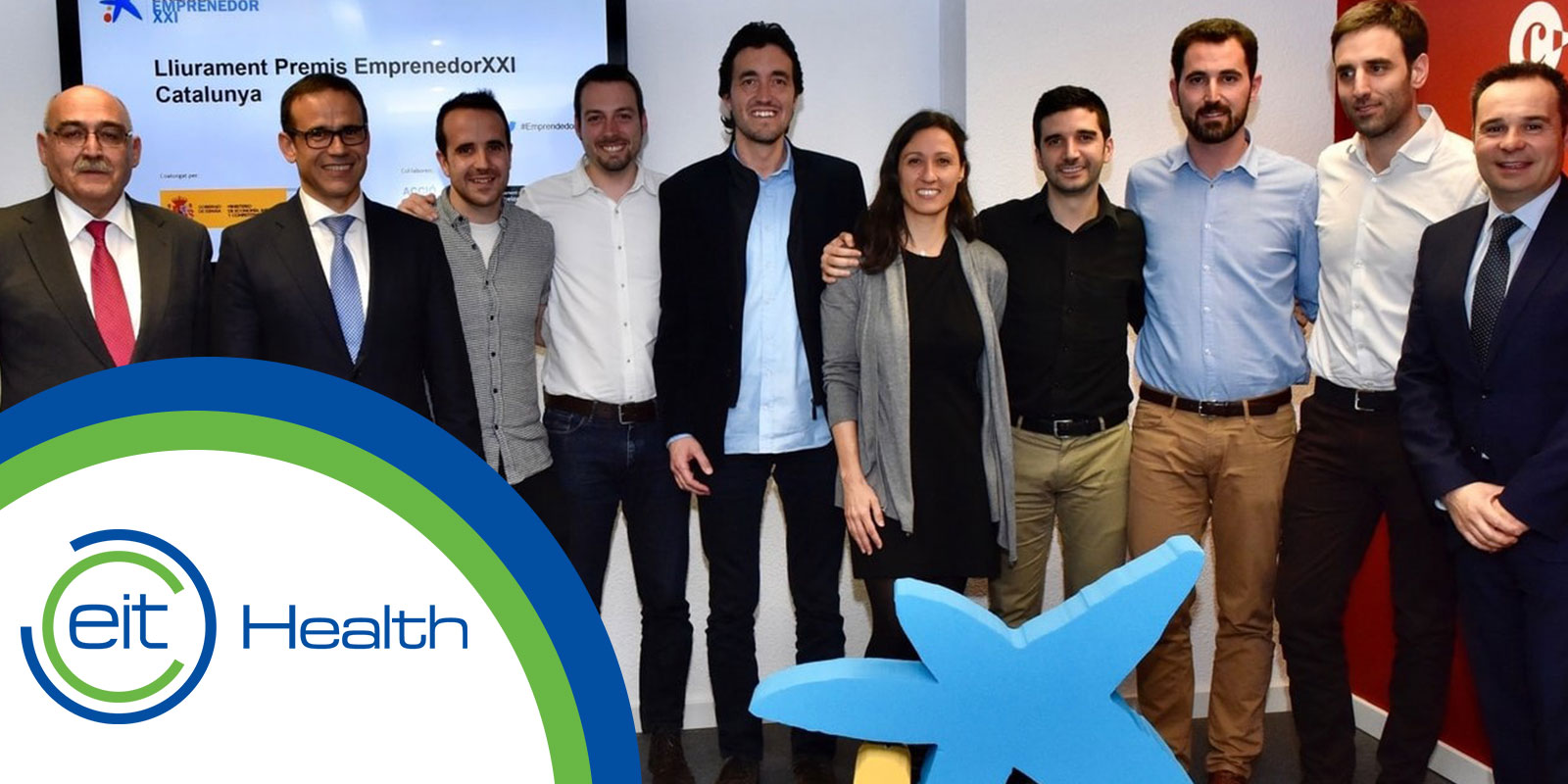 Peptomyc, a cancer therapy start-up supported by EIT Health, has won the award given by CaixaBank. The award seeks to recognise and support innovative companies with the greatest growth potential.
The EmprendedorXXI Award, which was also given to a company called Bound 4 Blue, is promoted by CaixaBank through its venture capital arm Caixa Capital Risk, and supported by the Spanish Ministry of Economy, Industry and Competitiveness. In Catalonia, the award is also in collaboration with ACCIÓ, the Government of Catalonia competitiveness agency; Barcelona Activa, the Barcelona City Council economic development agency, and Barcelona Tech City. The prize includes EUR 5 000 in cash and a scholarship to participate in Ignite Fast Track - a University of Cambridge international business growth course.
Peptomyc is a spin-off of the Vall d'Hebron Institute of Oncology and ICREA, based in Barcelona, Spain, created to develop a new, first-in-class, cancer therapy using innovative anti-Myc peptides.
Myc is an oncogene deregulated in the majority of human cancers, making Peptomyc's products potentially applicable to all cancer patients. These products are recombinant cell-penetrating peptides based on Omomyc, the best Myc inhibitor known to date. Omomyc has proven to be effective against several types of tumours independently of their mutational status, without evidence of any resistance to it even after long-term treatment, and causing only very mild and reversible side effects in normal tissues.
---
Catch up with the latest news from the EIT Community in the Newsroom.
Subscribe to the EIT Newsletter to get the best of the EIT Community's news in your inbox once each month.
Do you use social media? Follow us and get updates in your news feed.