EIT partner countries compete for 2023 Capital of Innovation Awards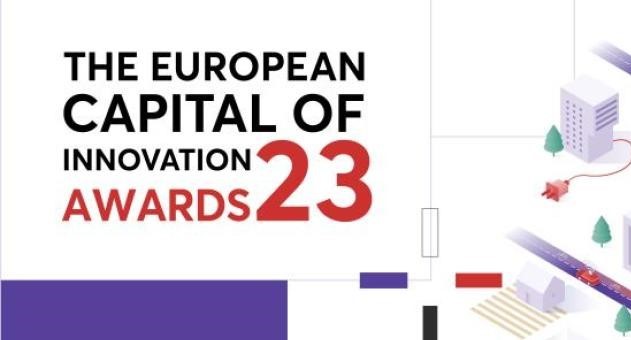 EIT collaborations with countries help drive inclusive innovation in business, mobility, climate, digital, food, health, and raw materials. By making the semi-finals, these cities from partner countries demonstrate the impact of cooperation and development that improves economic and social wellbeing.
The prestigious awards recognise cities shaping local innovation ecosystems through fresh thinking and partnerships. The next stage will see semi-finalists present to expert juries before selection of finalists.
Twelve cities chosen across two categories
The European Innovation Council (EIC) selected 12 cities from 10 countries under two award categories:
European Capital of Innovation:
Başakşehir, Türkiye
Istanbul, Türkiye
Kyiv, Ukraine
Lisbon, Portugal
Lviv, Ukraine
Warsaw, Poland
European Rising Innovative City:
Bruges, Belgium
Cork, Ireland (EIT Health partner)
Leiden, The Netherlands (EIT Health partner)
Linköping, Sweden (EIT Digital partner)
Linz, Austria (EIT Digital partner)
Padova, Italy (EIT Food partner)
The contenders were chosen by expert juries and will present at remote hearings before finalists are selected.
EIT partner cities as semi-finalists
Several semi-finalists leverage EIT Community programmes in business, mobility, climate, digital, food, health, and raw materials.
Lisbon and Warsaw benefit from EIT Urban Mobility and EIT InnoEnergy. Istanbul, Başakşehir, Kyiv, and Lviv also use EIT support and collaboration.
Lisbon's mobility and unicorn focused application highlights its innovation across environment, culture, economy, and transport.
About the European Capital of Innovation Awards
The European Capital of Innovation Awards (iCapital) was established in 2014 to reward those European cities that are courageous enough to open their governance practices to experimentation, to boost innovation, to be a role model for other cities, and to push the boundaries of technology for the benefit of their citizens.
In addition to the monetary reward, the prize brings high visibility through renewed public interest and increased media coverage.
Past winners include Barcelona (2014), Amsterdam (2016), Paris (2017), Athens (2018), Nantes (2019), Leuven (2020), Dortmund (2021), Vantaa (2021), Aix-Marseille Provence Metropole (2022) and Haarlem (2022).