EIT Urban Mobility Business Plan 2022-2024 Call for Proposals launched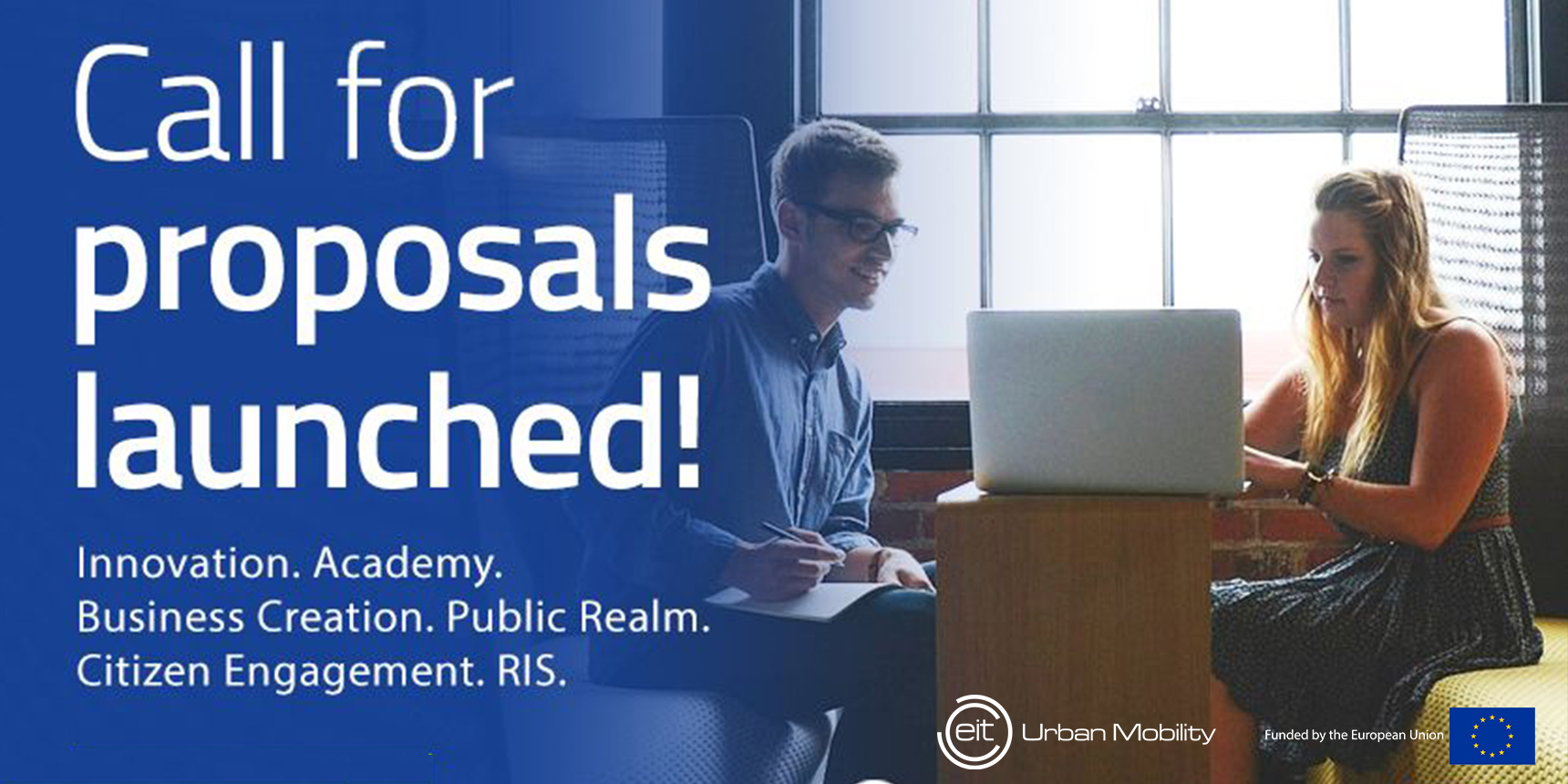 EIT Urban Mobility has launched the first call for proposals for its Business Plan (BP) 2022-2024 on six thematic areas.
Application deadline: 18 May 2021
The call for proposals include the following thematic areas: Academy, Business Creation, Citizen Engagement, Innovation and Regional Innovation Scheme (RIS), as well as a transversal call of Public Realm. More details about each call can be found below or on our opportunities page.
The overall purpose of the Academy call for proposals is to close the knowledge gap within urban mobility, enabling the development of mobility for liveable urban spaces. The Academy Call focuses on improving the EIT Urban Mobility Master School and Competence Hub activities.
For the Business Plan 2022, Business Creation specifically looks for actions to continue and improve content, formats and business models of the Accelerator Programmes and SME Hub. The Business Creation call in 2022 is focusing on two areas that reflect the different stages of maturity and needs of start-ups and SMEs: Acceleration and the SME Hub.  
The main goal of the Citizen engagement call is to receive applications from projects focusing on: a) Testing or implementing innovative methodologies, tools, business models or processes through which citizens are involved or empowered in co-defining the mobility challenges and in co-creation processes.  b) Events to be implemented in at least two cities from different Innovation Hubs, targeting or involving citizens aiming to raise awareness about the role citizens and end-users can play in improving mobility for more liveable urban spaces. 
For the Innovation Call for Proposals 2022, four challenge areas will be supported directly: Active Mobility, Sustainable City Logistics, Future Mobility and Mobility and Energy. Additionally, there is one restricted area for the continuation of existing projects. Other Challenge Areas may be included in proceeding annual Calls for Proposals or addressed by other EIT Urban Mobility thematic areas.  
The goal of the Public Realm call is to generate social innovation by improving and transforming streets and public spaces with tactical urbanism and street experiments as part of a city-wide approach for liveable cities, and building on adopted mobility strategies and plans in cities. Projects will implement pilots for inclusive, safe and accessible public realm design in a city or town, and build momentum for long-term policy change in communities – especially in disconnected and less central neighbourhoods – to help improve liveability for all local residents.  
In 2021, the EIT Community decided to launch a call for the EIT RIS Programme 2022 focused on the City Challenge Areas. All activities of the RIS programme have the mission to connect all innovation talents in Europe and support them to work together. If the talents are working in more challenging innovation ecosystems of the RIS countries the RIS programme should help them to have the same chances for success. Accordingly, the RIS call is focusing on all activity areas of EIT Urban Mobility Innovation, Education, and Business Creation.