Watch the videos of the 2017 EIT Venture Award Nominees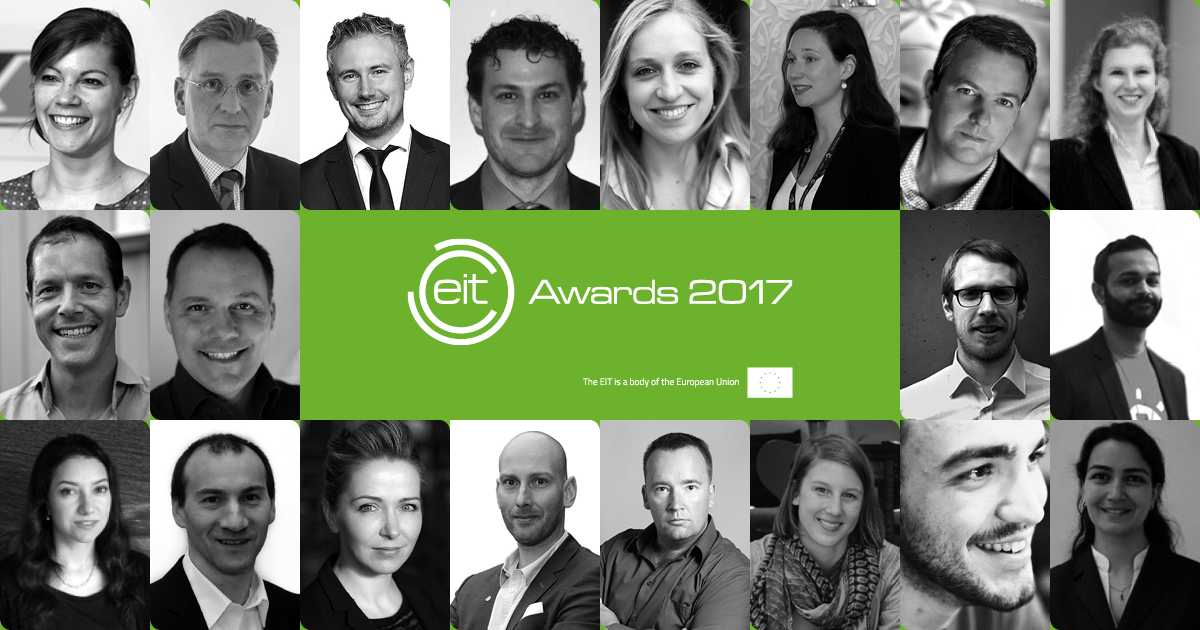 EIT Venture Award
puts successful entrepreneurial start-ups in the spotlight that have been supported by the innovation Communities through a dedicated business creation or business development process.
Nominees for the EIT Venture Award have developed software to identify and analyse the climate change risk faced by companies; production technology to substitute clay minerals for toxic chemicals in building materials; software to flag security issues for app users; a thin coating for heat exchangers to prevent scaling and fouling; a process to recycle contaminated scrap metal; cyber-security for critical infrastructure; a system that uses big data to heal patients in a smarter way; plasma medicine to treat chronic wound patients and kill multiresistant bacteria; and solutions for independent and sustainable living.
Meet the nominees at INNOVEIT 2017!
---
Annemette Hindhede Jensen's venture prevents metal surfaces from scaling and fouling.
---
Bert Bult's solution recycles contaminated steel scrap in a patented and innovative way.
---
Carsten Marenholz's product serves to treat chronic wound patients and kill multi-resistant bacteria.
---
Hans Constandt's business heals patients with smarter data and having a global impact on bringing drugs to market faster.
---
Siten Mandalia's service provides a scalable and affordable electrification solution for the 1.2 billion people currently living without energy access.

---
Oliver Marchand's venture builds a mobile application security standard.
---
Solvita Kostjukova's start-up produces clay mineral materials that replace toxic chemicals in building products.
---
Theresa Steininger's venture develops flagship projects like the Wohnwagon that present a new way of natural living with water circulation systems, independent energy production and ecological building.
---
Catch up with the latest news from the EIT Community in the Newsroom.
Subscribe to the EIT Newsletter to get the best of the EIT Community's news in your inbox once each month.
Do you use social media? Follow us and get updates in your news feed.