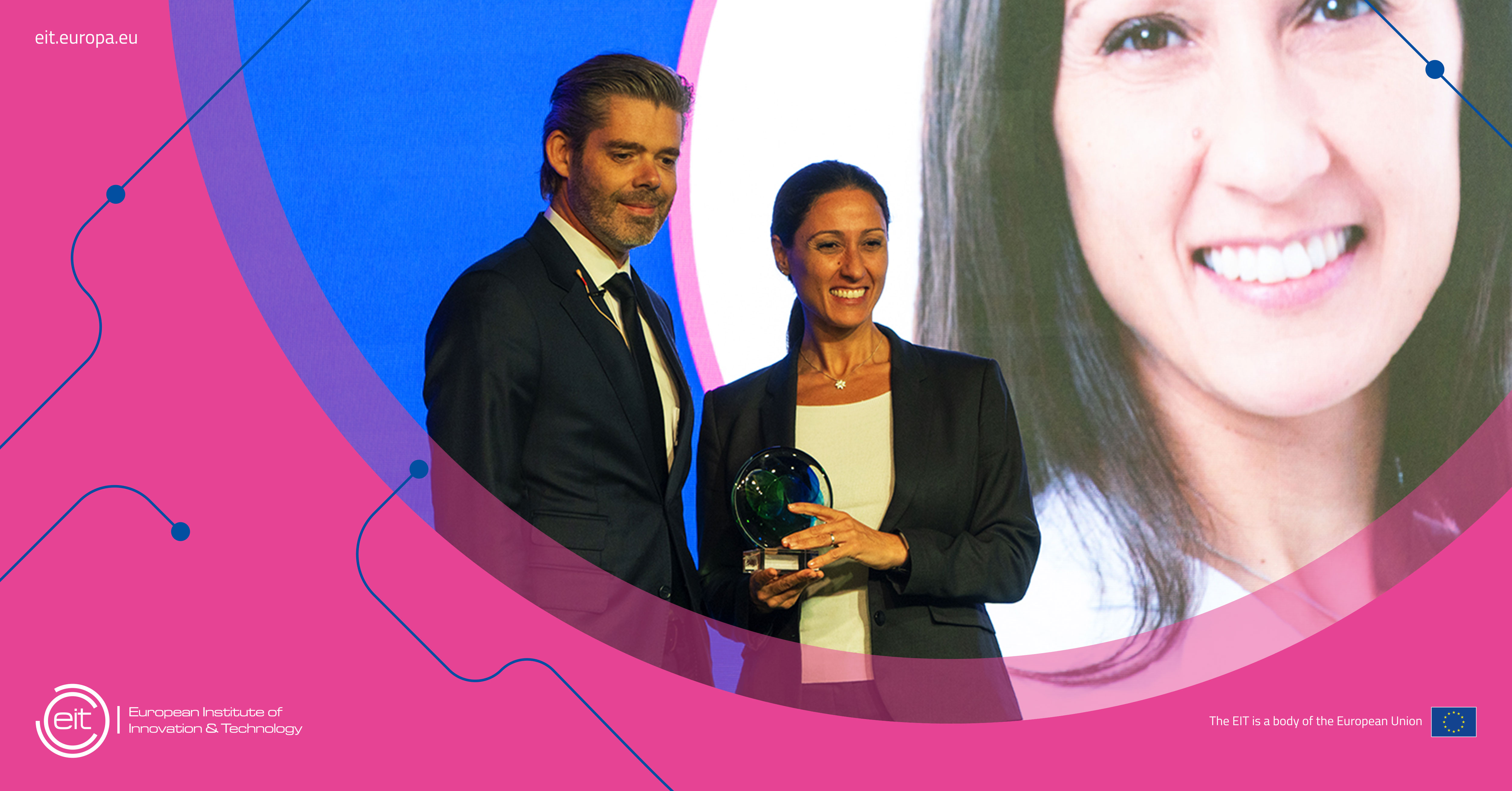 Each year, the EIT holds the EIT Awards as part of its innovation forum, INNOVEIT.
The Awards showcase the best ideas and innovators from the growing EIT Community over the last year, and provide a valuable means of boosting the visibility of projects, ideas and people.
Learn about the nominees for the 2019 EIT Awards
But what about those who won last year? We didn't forget them. In fact, below are the highlights of a chat we recently held with Laura Soucek, founder of Peptomyc and winner of the 2018 Public Award.
How did you experience the EIT Awards and your win?
It was an absolute blast! The public award was for me an emotional experience, which I will always be grateful for. The award was the confirmation that the public audience is understanding and supporting our project. Receiving so much positive feedback pushes all of us to do better and better every day.
How did your innovation develop after your win?
We are now completing our pre-clinical regulatory plan and we are getting ready to proceed to clinical trials in 2020. It's a huge step for our product and our company.
What are your plans for the future? How will you develop?
Peptomyc is now about to validate its first product in clinical trial for the treatment of lung and breast cancer patients, and we hope to license it to a pharma by 2023. However, we believe this is only the beginning. In our pipeline there are more products for other oncological indications and Peptomyc is aiming to develop them all.
Have you been involved with the EIT Community since your win? Have you received any more support from the EIT Community?
Yes, in the past I have been recipient of grants from the Business Plan Aggregator, the Accelerator, the Head Start and the Catapult Programme. From the latter, I am still receiving precious coaching sessions, customised to address the needs of my company at different stages of its development.
Do you have any advice for the 2019 EIT Awards nominees?
Be yourself, tell your story, communicate your passion and love for what you do. People want to know you as much as they want to know your project or product.