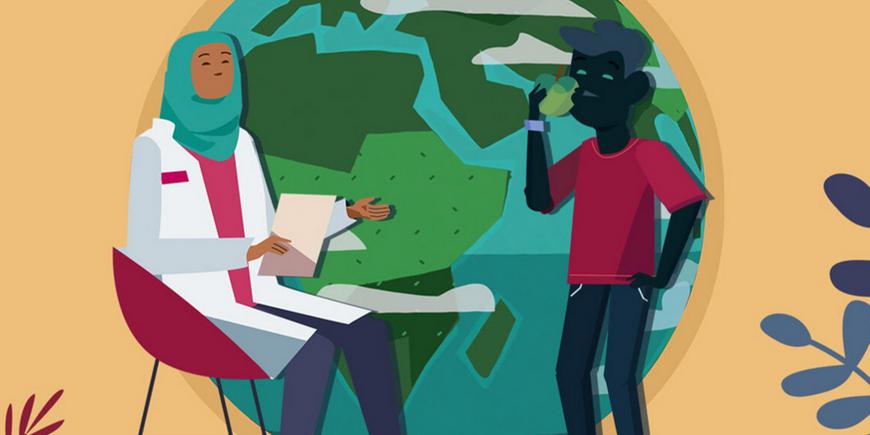 Explore the relationship between nutrition, health and sustainability and understand how healthy eating can prevent disease.
Diet is the biggest single risk factor for preventable diseases in the world and a key driver of diabetes, heart disease, and other non-communicable diseases (NCDs). On this course, you will look at what makes up a healthy diet, and see what types of foods play a crucial part in preventing diseases and improving wellbeing.
You will explore different forms of sustainable diet and how to apply current health guidelines to different groups of people based on their current life stage and health. By understanding the link between food, nutrition, diets, and sustainability, participants will be able to more effectively assess human health at different life stages.
Who should join the course
This course has been designed for medical students or people working in the healthcare sector.
Professionals in the medical sector will find this course useful for providing an up to date analysis of topical nutrition debates.
Learning objectives and outcomes
Once completed, participants will be able to:
Identify healthy diets and dietary patterns
Reflect on the possible causes (biological, social, psychological) of unhealthy eating patterns
Explore the current healthy guidelines and understand how they can be applied to different population groups
Identify how and which types of foods are essential for health and wellbeing and play an important role in treating/preventing disease
Explore the relationship between food, nutrition, diets and human health at different life stages
Timeline
The course will have multiple runs from 19 July 2021 onwards. For the first run there were 3,300+ enrollments with learners from 130 different countries. The second run will start the 18 October 2021.
How to join the course
This course is available on FutureLearn.
Please note that timing provided on this page is given for guidance only. Please visit the website for up-to-date information.