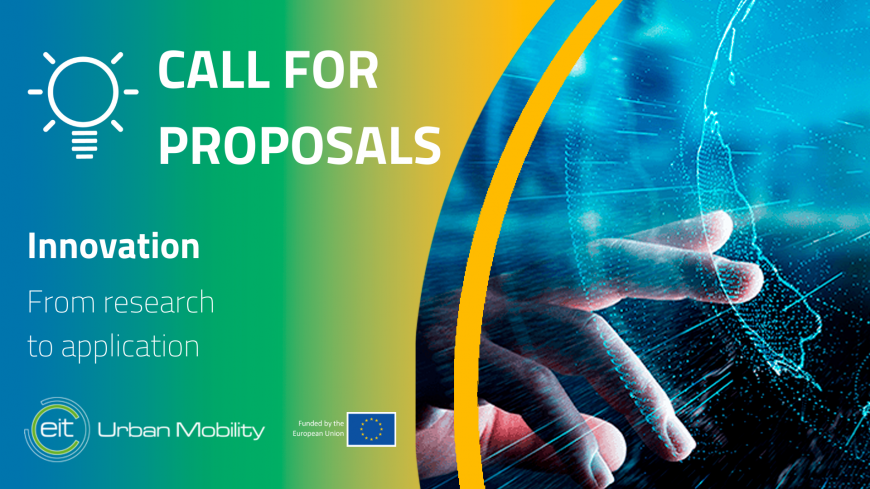 EIT Urban Mobility is launching a call for the Innovation Programme 2022 focused on its City Challenge Areas. This year, the Call is focusing on four simple areas: Active Mobility, Sustainable Logistics, Energy and Mobility and Future Mobility.
Application deadline: 18 May 2021
Main features of the call (aim and segments)
The overall purpose of the Innovation Programme is to take innovative ideas, improves them, and puts them into practice. EIT Urban Mobility aims to ensure safe urban transport, provide better data exploitation, increase modal shift, drive take-up of active transport, promote community self-help, and facilitate behavioural change.
By emphasising market-oriented business solution, innovation, can provide valuable evidenced based data from demonstrations and living labs to support regulatory, policy and behavioural changes to improve urban life quality.
From over more than 250 urban mobility challenges identified by European cities, a grouping of 9 "Challenge Areas" were identified and refined over 6 months open discussion with core EIT Urban Mobility partners and a wider public audience.
For the Call for Proposals 2022, four challenge areas will be supported directly by Innovation: Active Mobility, Sustainable City Logistics, Future Mobility and Mobility & Energy. Additionally, there is one restricted area for the continuation of existing projects. Other Challenge Areas may be included in proceeding annual Calls for Proposals or addressed by other EIT Urban Mobility thematic areas.
Timeline:
Call opening: 19 March 2021
Call closing: 18 May 2021
Eligibility and admissibility check: End of May 2021
Evaluation of proposals: June 2021
Communication of results: Beginning of July 2021
Please visit the EIT Urban Mobility website for more information