Image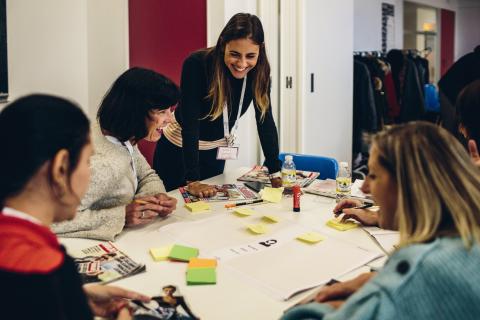 The equality between men and women is at the core of values of the European Union. Gender equality is also a matter of human rights and lies at the heart of the Sustainable Development Agenda for 2030. 
The EIT, as a body of the European Union and integral part of Horizon Europe, plays a significant role in supporting the EU's objectives of creating sustainable economic growth and jobs, and contributes further to public and private sectors, at national and regional level, to produce an effective response to gender inequality.
Since December 2016 a series of actions have been taken by the institute to enhance its path towards an effective response to gender mainstreaming, culminating in 2020 with the adoption of the EIT's Gender Mainstreaming Policy.
EIT Community is enriched with women entrepreneurs, engineers and innovators who have largely impacted their local communities as well as the international ones and who are now leading by example and mentor future women entrepreneurs and innovators.
Learn more about the EIT's Gender Equality Policy
Activities
Enhancing digital and entrepreneurship skills among girls
The European Commission, through the Digital Education Action Plan, supports technology-use and digital competence development in education. The EIT welcomes the adoption of the Digital Education Action Plan and plans to contribute to the implementation of its Action 8 Training in digital and entrepreneurial skills for girls.
Addressing the digital gender gap
Through an online learning programme on the circular economy, the Girls Go Circular project will contribute to closing the digital gender gap, particularly in those countries defined as modest and moderate innovators according to the European Innovation Scoreboard.
Girls Go Circular is an initiative of EIT RawMaterials and EIT Manufacturing executed in partnership with Brainshuttle and Junior Achievement Europe. The project is a part of the Cross-KIC Skills for Future Initiative, a ground-breaking secondary education programme, fostering the next generation of entrepreneurs in Europe.
Initiatives from the EIT's Innovation Communities
The empowerment of women entrepreneurs is an EIT Community wide objective. Each of the EIT's Innovation Communities are committed to increasing the number of women in innovation. For example:
Image
EWA (Empowering Women in Agrifood) is a project developed by EIT Food that seeks to promote female entrepreneurship in the agrifood sector, with the aim of increasing the presence of women in positions of business responsibility and thus reduce the existing gender gap in the area. It is a 6-month incubation programme, which offers continuous support to the selected entrepreneurs, specific training and personalised mentoring for their business idea. The programme also offers the opportunity to win prizes of up to EUR 10 000. EWA has not stopped growing and in its third edition in 2022, 110 women from 11 European countries have participated. 
Image
Image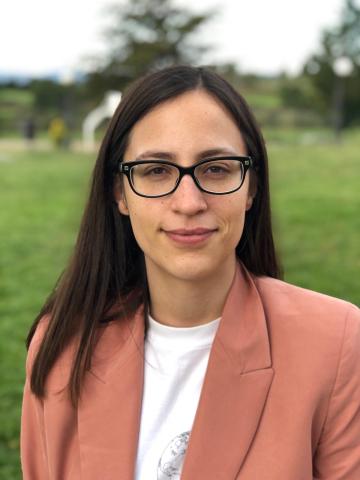 'Empowering women fuels thriving economies across the world. Through diversity, we can create a better understanding of the problems that we must solve and the solutions necessary to solve them. The maritime industry, being the backbone of the global economy, is missing out on a huge talent pool to face the next challenges ahead. I am optimistic that we will be able to reverse the situation of women in tech and in entrepreneurship. If each female entrepreneur empowers two women to join the start-up ecosystem and supports them to become tech entrepreneurs, the increase in women in tech and entrepreneurship would not be incremental but exponential in base-2, which is what we need.'     
Cristina Aleixendri Muñoz, COO & Co-Founder of bound4blue, and EIT Woman Award Winner in 2020.
'"We need to be inclusive and diverse because diversity improves efficiency. If we improve the gender balance, the result is that we will have more efficiencies and that products will be improved. Studies have confirmed that diverse teams are more creative and innovative. This is how ENGIE will help Europe reach the 2050 goal, by helping to improve gender imbalance in everything from mineral extraction to environmental engineering" 
Éva Hartai, Coordinator of the ENGIE Project
Image

'"The lack of gender equality in the European ecosystem of innovation, entrepreneurship and technology is a systemic problem. We need multiple actions on different scales to tackle this. At Women@EIT we play our part in supporting capacity building, mentorship and networking to support both structural changes and to support women innovators and entrepreneurs within the EIT communities."     
Dr Anna Clark, President Women@EIT.
Representation of women in entrepreneurship, economic leadership and the technology sector
Women constitute 51% of the total European population. While the female employment rate has increased to 67.3%, just 34.4% of the self-employed are women, 31% of those working as start-up entrepreneurs. Only 14.8% of start-up founders are female. Women are the largest untapped entrepreneurial and leadership potential in Europe.
Image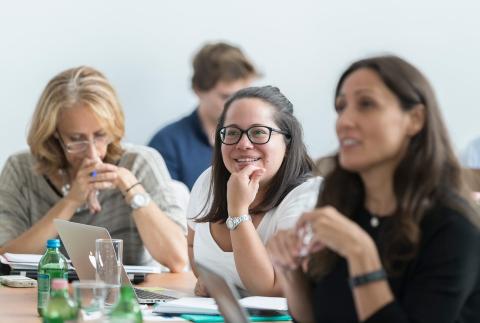 Although women are often early adopters of new technology, they are rarely at their inception. If technological developments are almost entirely conducted by men, then half of society is not represented in the development process. It is also widely admitted that a more diverse ecosystem leads to better products and services, grants access to new and different experiences, and significantly improves the work environment and company and talent productivity.
In addition, young girls' interest and enthusiasm in digital entrepreneurship and leadership are often damaged over time by stereotyping, cultural discouragement, peer pressure, and lack of inspiration and role models resulting in a lack of confidence to engage with entrepreneurship, leadership and technology. To address this societal challenges, the EIT Community has launched an online learning programme on the circular economy, Girls Go Circular , a project that aims to contribute to closing the digital gender gap, particularly in those countries defined as modest and moderate innovators according to the European Innovation Scoreboard.
Image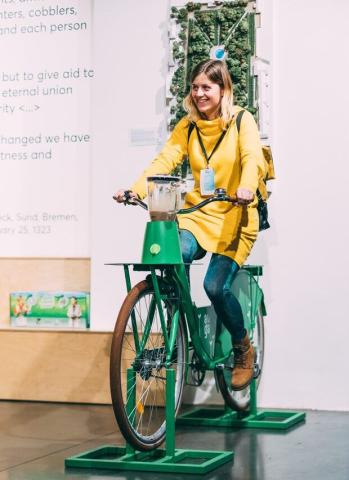 Our long-term objective is to empower women entrepreneurs and nurture women leaders by increasing the number of girls aged 12 to 18 interested in technology, innovation, digitalisation, entrepreneurship and leadership. Through this, the EIT will:
Support a cooperation platform that implements women entrepreneurship & leadership activities
Expand and link our 2017 and 2018 activities and their success stories and lessons learned to interested partners, EIT Alumni, in our EIT Community activities, such as INNOVEIT, and also through EIT Innovation Communities' own women entrepreneurship & leadership activities
Disseminate success stories to encourage the empowerment of girls and women across Europe
EIT Woman Award 
In 2018, the EIT introduced a new EIT Awards category for women innovators. The EIT Woman Award recognises the outstanding achievements of women entrepreneurs and leaders from our Innovation Communities.
EIT Woman Award Winners
Useful resources