EIT Community innovators are featured on the prestigious list of young entrepreneurs who shape the future of Europe
In all five editions of Forbes' list, the EIT Community was represented by talented entrepreneurs. This year 12 entrepreneurs are on the list, across three categories.
Science & Healthcare
Joana Paiva & Luis Valente - Intelligent Lab on Fiber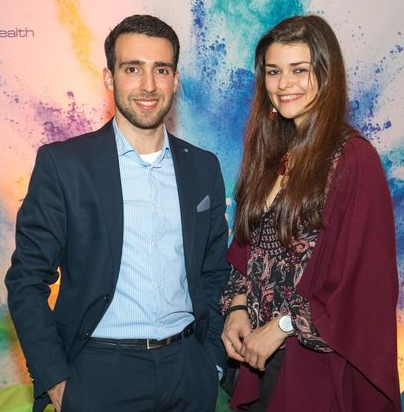 Intelligent Lab on Fiber uses AI and photonics-based signals, to accurately screen for biomarkers that indicate Alzheimer's and other neuro-degenerative diseases. This allows for noninvasive testing of patients in drug trials for Alzheimer's, greatly increasing the likelihood that those trials will be completed. Intelligent Lab on Fiber's journey started during EIT Health's Wild Card Programme. EIT Health supported the team with mentoring and financial support up to EUR 2 million to commercialise their novel solution.
---
Douglas Martin - MiAlgae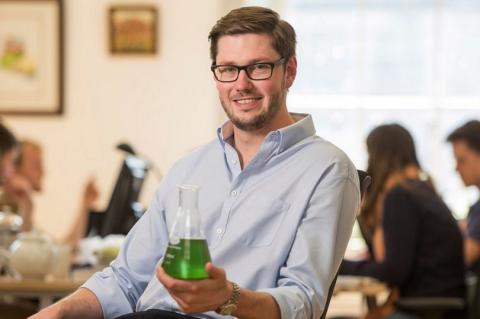 MiAlgae is set to revolutionise the global livestock feed industry by using by-products from local whisky distilling processes together with waste water to grow micro algae. These algae can substitute the need for fishmeal in the livestock feed industry and dampen incentives to overfish. MiAlgae has supported support from EIT Climate-KIC's accelerator. The support helped the company expand its team and increase its production.
Big Money
Lightyear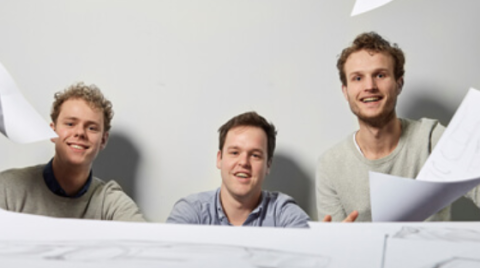 Lightyear is on a mission to create the successor of the electric car, by designing vehicles that can drive on solar energy. The company has produced Lightyear One, the world's first long range solare powered car. EIT Climate-KIC supported the company through their business creation programmes.
Social Entrepreneurs
Benjamin David - Solaris Offgrid
Solaris Offgrid offers a pay-as-you-go model for affordable energy access in developing countries. Their innovations in customer service, hardware, software and deployment efficiency made it possible for the company to scale quickly and help thousands of people with energy. Both EIT Climate-KIC and EIT InnoEnergy helped Solaris Offgird with assistance and funding in the early stages. In 2017 the company was nominated for the EIT Venture Award.
---
Son Chu & Khanh Tran - RENS Original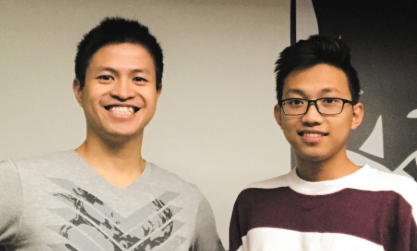 The world creates over 2.5 million tons of coffee waste per year and only 5% of those are recycled while the rest is dumped into landfills. At the same time, by the year 2050, there will be more plastic in the ocean than there will be fish. RENS Original is the world's first sneaker made from both Coffee and Plastic waste. In 2018 Son Chu and Khanh Tran participated in EIT Climate-KIC's ClimateLaunchpad, placing second in the National Final.
Manufacturing & Industry
Bruno Azevedo & Rodrigo Pires - AddVolt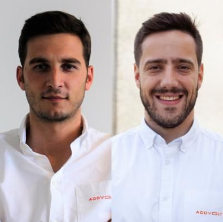 AddVolt developed the world's first plug-in electrical system for transportation markets. Their product can be plugged into trucks to receover energy during breaking and acceleration. That energy can be used to power refrigeration and other
---
Paul Monroe - SMAP Energy
SMAP Energy provides a Saas platform for utilities that analyses consumption data using machine learning and AI. Their solution will help accelerate the transition to smart energy. In the early stage of the start-up, EIT Climate-KIC supported the company with funding and coaching through their accelerator programme.
---
Kerem Deveci & Sarp Papatya - Deveci Tech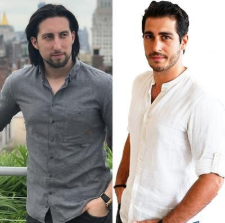 Deveci Tech builds wind turbines that can be placed in highway medians. The turbines are the first vertical smart wind turbine that can harvest energy from natural wind and vehicles passing by. Deveci Tech won the country final of EIT InnoEnergy's PowerUp! Competition. The competition recognises the best energy start-ups in the CEE region. Competitors also participate in workshops to verify their business models and improve their presentation skills.
---
Ellenor McIntosh - Twipes
The world currently consumes 5.8 million tonnes of wipes annually. Yet, "flushable" wipes are just marketing gimmicks and they just clog the drainage systems! Twipes are eco-friendly toilet wipes. Twipes are anti-bacterial, alcohol-free and paraben free, they don't dry out and most importantly, each Twipe is 100% dispersible in water within 3 hours, unlike traditional "flushable" branded wipes that can take up to 3 months or even years. Twipes won the country final of the 2016 ClimateLaunchPad competition from EIT Climate-KIC.
---
Lalit Gautam & Abhishek Khandal - Sensegrass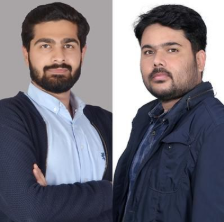 Sensegrass makes a smart farming solution for fertiliser management and detect crop diseases to increase crop yield with smart NPK Soil Sensor. In 2019, Sensegrass joined the EIT Food Accelerator Network. With the programme, they benefit from world-class mentorship, programming and resources to accelerate their growth and impact.
---
Dimitrios Terzis - MeduSoil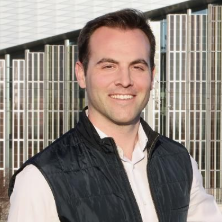 Medusoil developed the world's first soil bio-reinforcement technology to mainstream construction problems. By coupling traditional construction practice with disruptive biochemical carriers they reduce application costs, minimise equipment requirements and secure long-term resistance against failures and environmental threats. In 2017, MeduSoil won the second prize in the Global Final of ClimateLaunchpad competition. They were also selected as one of 30 top cleantech start-ups ready for investors by EIT Climate-KIC.
---
Tatsiana Zaretskaya - Laava Tech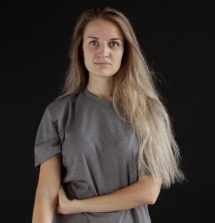 Laava Tech decreases grow light energy consumption by up to 90%. By combining LED lights with machine learning, AI and IoT to produce optimised growing conditions for different crops. In 2019, Laava Tech became part of EIT Food's Accelerator Network and pitched their innovation at the Grand Finale of the programme.
Check out the full list of Forbes 30 under 30 Europe entrepreneurs