EIT Digital's "ki-elements" presents new AI-tool for Alzheimer diagnosis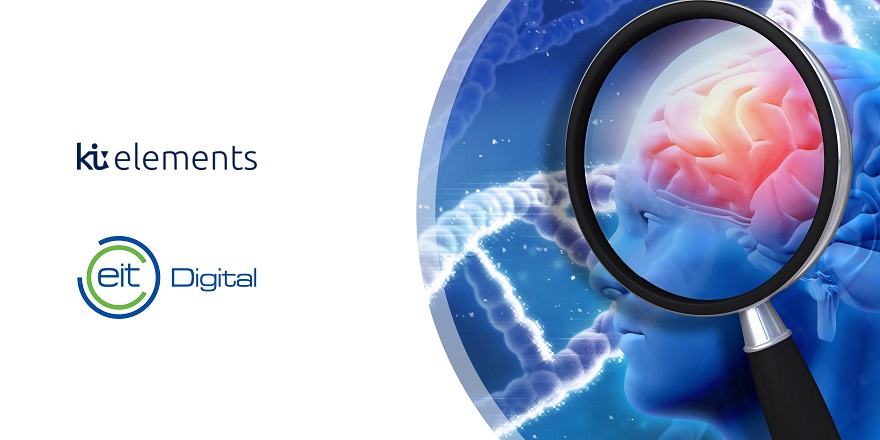 DELTA, the iPad app developed by ki-elements, will support clinicians in the diagnosis and treatment of cognitive decline. 
After EIT Digital launched the new Innovation Activity ELEMENT to facilitate faster and earlier diagnosis of cognitive decline, in June 2017 ELEMENT took a step forward with the official launch of its start-up: ki elements. Its mission is to provide health professionals with AI-powered tools as key elements to excel in their profession. 
ELEMENT has implemented the first alpha version of the product targeting dementia through speech analysis, for supporting clinicians in the diagnosis. CEO Jan Alexandersson (also Activity Lead) of ELEMENT explains: 'We are very proud and happy to showcase our first prototype called Delta during the Innovation Alzheimer Day in collaboration with Association Innovation Alzheimer at the Institut Claude Pompidou in Nice. Our prototype is an iPad app for psychometric testing based on language as diagnosis support for professionals working in psychiatry, neuropsychology and speech pathology'.
How the Delta app works:
Records and saves speech data and synchronises it with your HIS (Hospital Information System). This allows you to easily re-listen to patients and empowers your professional decisions.
Automatically transcribes answers from cognitive speech tests to keep your attention free for the most important thing: your work with the patient.
Leverages AI and computational linguistics to extract and analyse powerful scientific metrics from patients' answers.
Gives you comprehensive insight by visualising the extracted metrics. Combined with population cut-off values, this visualisation helps to enrich your professional impression.
Compiles your test analysis, visualisations and your interpretation/diagnosis into a digital report formatted to your clinic's guidelines.
Jan Alexandersson continues: 'We are hoping this prototype demo will help us finding our potential first customers and collecting feedback about our value proposition. We are also working on CE certification of our product and looking to extending our portfolio towards the German market by the end of 2018. For 2017, our focus is on the French market'.
Partners involved in the Innovation Activity are:
---
Catch up with the latest news from the EIT Community in the Newsroom.
Subscribe to the EIT Newsletter to get the best of the EIT Community's news in your inbox once each month.
Do you use social media? Follow us and get updates in your news feed.