EIT Health's European Health Catapult UK-Ireland Semifinalists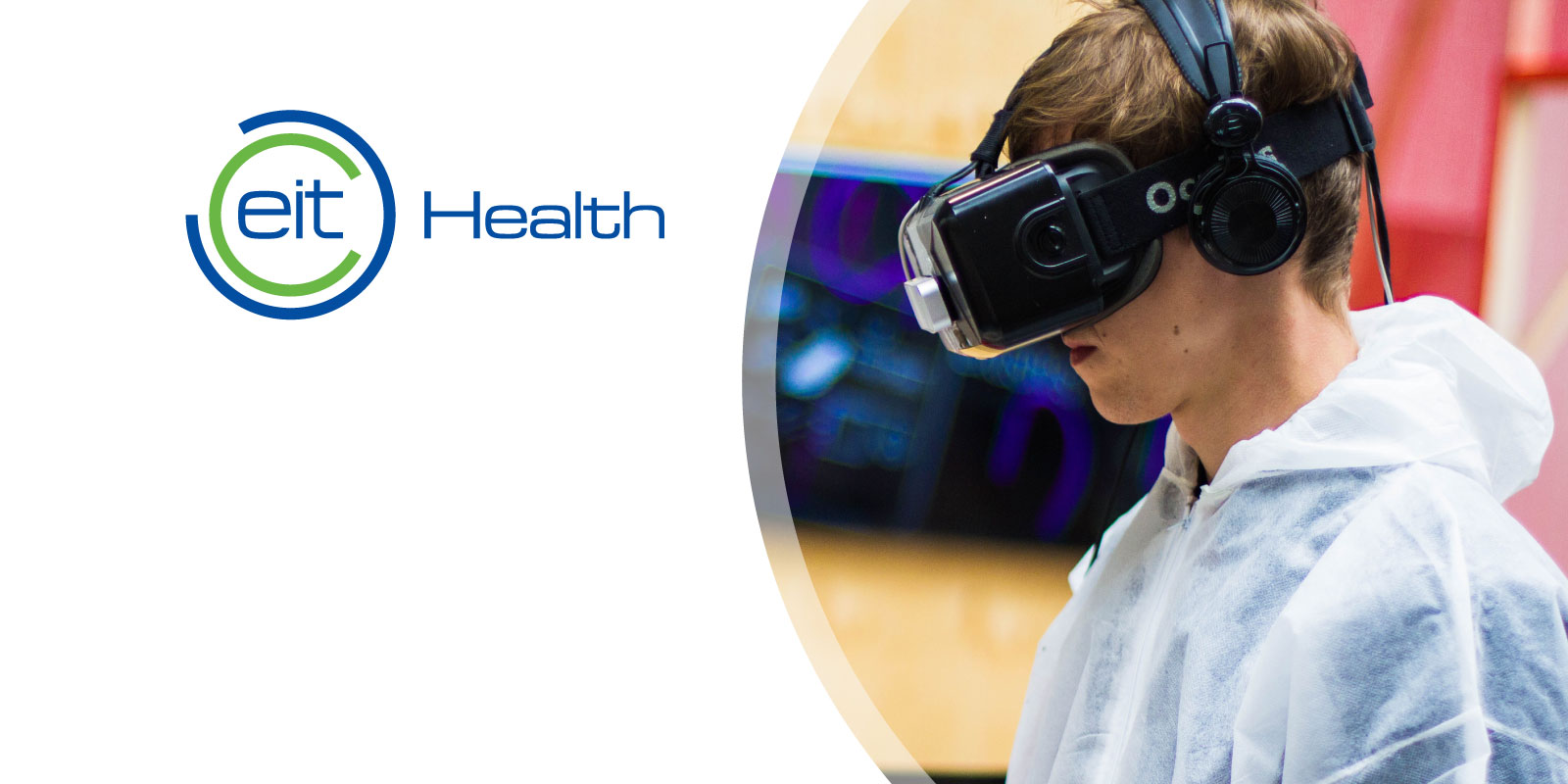 Interactive physiotherapy programmes in Virtual Reality
The winners of this year's EIT Health European Health Catapult will be decided at the December 2017 EIT Health Summit in London, and we at the UK-Ireland CLC are proud to announce our semi-finalists in the Digital Health, MedTech and BioTech categories: Immersive Rehab, Evolyst (Digital Health), Oxford Endovascular, ProVerum Medical (MedTech) and Spy Biotech (BioTech).
Dr Isabel Van De Keere of Immersive Rehab has created a VR Rehab Platform that allows patients suffering from neurological upper limb mobility limitations to improve their strength and fine motor skills through immersive cognitive games.
Immersive Rehab was founded in 2016 by Dr Isabel Van De Keere to provide an innovative physical rehabilitation exercise system in Virtual Reality that boosts patient recovery and makes rehab more fun and engaging. Dr Van De Keere holds a MSc in Electro-Mechanical Engineering and a PhD in
Image
Biomedical Engineering, however in 2010 she was the victim of a severe work accident. During her long recovery period Isabel went through a physical therapy programme herself, and found existing solutions lacking: '
I wanted to use technology to change that
,' she says. She began to develop a solution that addresses current limitations in physical rehab, in particular for people with neurological upper limb mobility limitations who lack the physical strength to engage with physical objects during rehab. Immersive Rehab links virtual technology with rehabilitation.
Immersive Rehab's VR Rehab Platform affords patients the opportunity to engage with virtual objects, improving strength and fine motors skills. Through immersive games, patients can gain back these abilities in the virtual world, and cement neural pathways through interaction with virtual objects. According to Isabel, '[tweetable]the power of Virtual Reality lies within immersion[/tweetable],' and the high level of immersion provided by the VR Platform tricks the brain into repairing lost connections. It's also fun and engaging, which motivates patients.
Take for example the "Time for Jazz" game (pictured), demonstrated by a physiotherapist in their clinic. The physio is immersed in a game based on playing notes on a piano: a cognitive game with a physical aspect, which is particularly useful for patients with left-to-right movement, who have difficulty with lifting motions. The patient hears a note played on the piano, and must replay the correct note; when they can reproduce it correctly the sequence becomes more difficult. 'So aside from boosting mobility it's also boosting the cognitive aspect,' explains Isabel. The piano game encourages patients to follow the sequence to left and right, and while immersed in the cognitive effort of reproducing musical notes the patient inadvertently finds themselves exploring their peripheral vision on both sides, and reaching for a key in the virtual world to advance to the next level - both in the game, and in their recovery.
Dr Van De Keere is looking forward to the Digital Health semi-finals in Brussels as an opportunity to grow her network, meet investors, spread the word about Immersive Rehab, and most importantly, to 'help people understand how it is for the patient'. Immersive Rehab's VR Rehab Platform is going through further clinical validation and medical device approval before commercialisation, and she looks forward to meeting and learning from other innovators who have been through this process.
For further information click here
---
Catch up with the latest news from the EIT Community in the Newsroom.
Subscribe to the EIT Newsletter to get the best of the EIT Community's news in your inbox once each month.
Do you use social media? Follow us and get updates in your news feed.