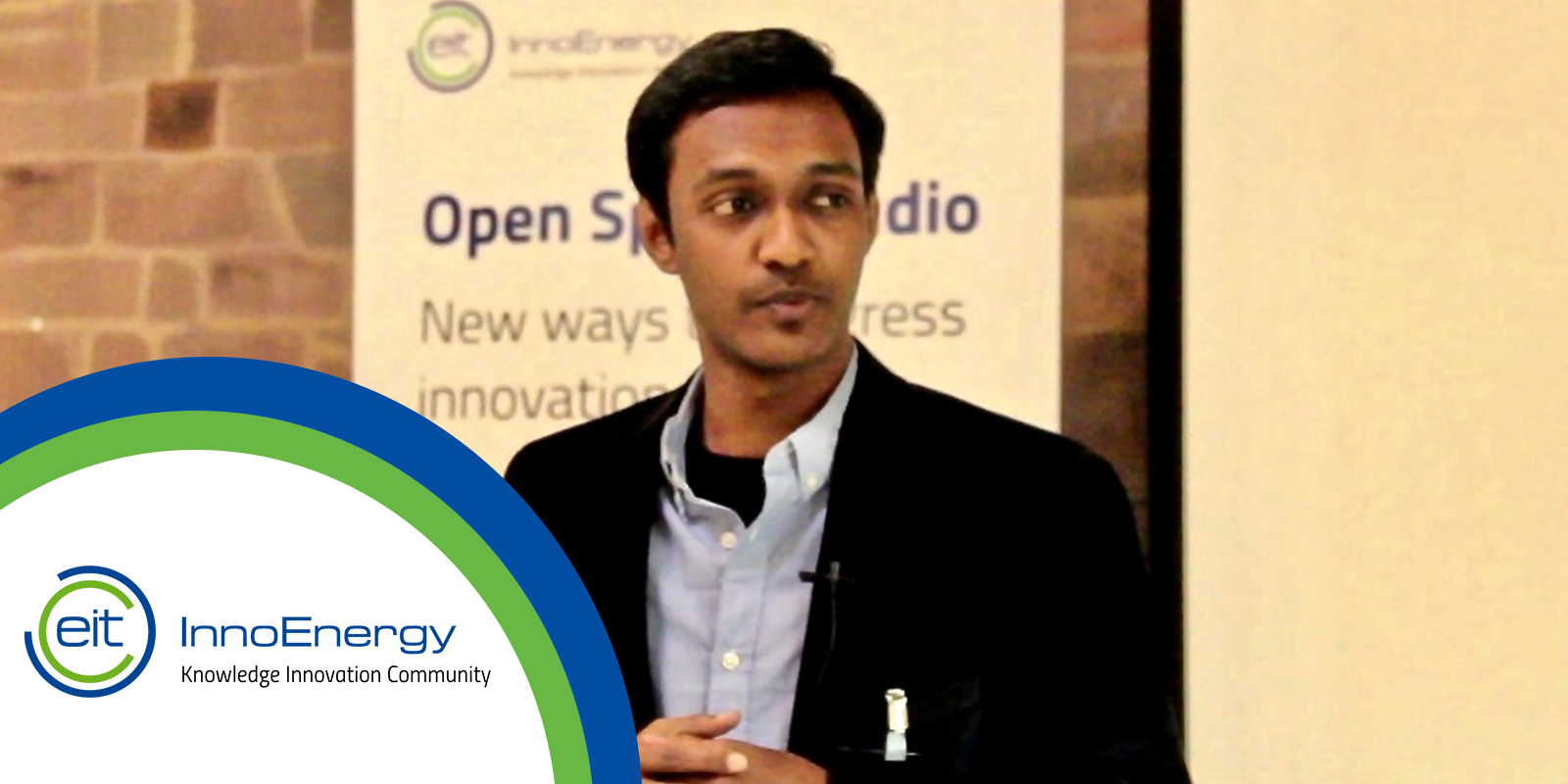 EIT InnoEnergy talked to ENTECH graduate Jeevan Dasan about the experiences he gained through studying in one of the EIT InnoEnergy Master's School programmes. He also explains how ENTECH has helped him to start his own company after he successfully graduated from the programme. Together with a fellow alumni, Jeevan is currently working on their first start-up called Smartivate, building a web platform as one-stop-shop for smart home solutions.
Which takeaways from ENTECH do you think have helped you most in your career?
I'm really proud to have been a part of the EIT InnoEnergy Master's School and it has helped me turn my dreams into reality. The combination of a top technical education and challenging management courses has helped me to build a strong foundation in my area of specialisation. I also know that the exposure I gained through conferences and events organised by the EIT community broadened my horizons and paved the way for rewarding opportunities career-wise. Academics aside, the exclusive trainings that were part of the Open Space Studio (OSS) Journey have shaped my interpersonal communication, team building and co-working abilities… which I now use daily, especially in business.
Do you think the ENTECH experience has given you an advantage, and/or changed your life/career plans? How?
Throughout my study programme, I always stayed true to my passion for innovation. For creating affordable energy efficient products that are beneficial to consumers. Even on the last-leg of my ENTECH Masters, I joined a team that was creating a product for efficiency enhancement in heating systems. This product (that I developed as part of my Master's thesis) earned me a job at the Fraunhofer Institute for Solar Energy in Freiburg, where I realised my dream to work with various renewable and sustainable technologies. After gaining some experience for over a year and a half in R&D, I decided to chase my dream of creating a business venture. This spirit of entrepreneurship was always within me, and it was well-nurtured with tremendous support and guidance during the Master's programme. ENTECH alumni Anand Narasipuram and myself are now co-founding a company in Germany, Smartivate, creating a platform to make homes smart, efficient and secure.
The entrepreneurial and soft skill trainings during the OSS Journey have been invaluable. Also, the intercultural interactions, friendships and relationships beyond borders through the ENTECH community helps us support and learn from each other. I can very confidently say that the entire Master's programme experience has equipped me with the necessary aptitude and has made me the person I am today – a better overall engineer and now an earnest entrepreneur!
If you had the chance to recommend and describe the ENTECH programme to a future student, what would you tell them?
I would definitely recommend it! The superb mix of a quality education and the extensive network offers a wide array of choices and facilitates to help you to steer your own career path. I say jump right in… start to collaborate internationally… so we can collectively revolutionise for a better tomorrow!
---
Catch up with the latest news from the EIT Community in the Newsroom.
Subscribe to the EIT Newsletter to get the best of the EIT Community's news in your inbox once each month.
Do you use social media? Follow us and get updates in your news feed.