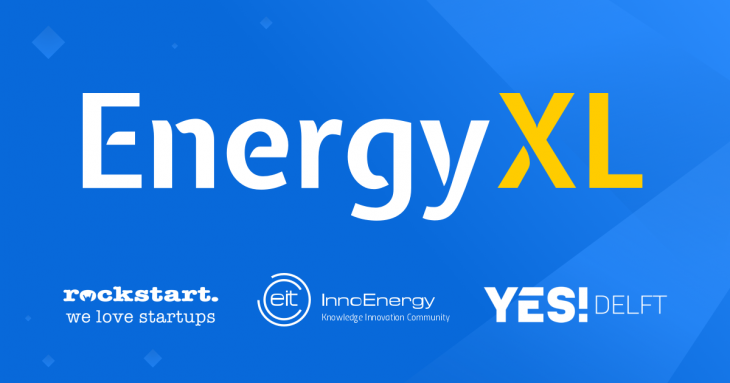 EIT InnoEnergy, Rockstart! and YES!Delft, three of the top-rated energy-focused start-up incubation and acceleration programmes in the Netherlands have announced a joint initiative.
The initiative will allow start-ups to apply for all three programmes at the same time and receive tailor-made funding and support.
'We have a mission to get the best start-ups in energy and cleantech to join one of the strongest acceleration ecosystems in Europe,' said Evert Jaap Lugt, managing director at YES!Delft. 'We're looking for ambitious entrepreneurs in the fields of energy transition and sustainability.'
The three programmes that comprise EnergyXL cater for start-ups that are on different growth stages which have sustainability and clean technologies at their core. The main goal of the initiative, first of its kind in the Netherlands, is to provide more value for the best teams working in the energy sector by matching their needs with respective partner offerings.
'We've been running our Smart Energy programme since 2015,' said Freerk Bisschop, Smart Energy programme director at Rockstart. 'Every year, we receive a number of applications from very promising start-ups, for which the time isn't right to join our programme. EnergyXL is there to solve this mismatch and make sure each team gets the support, guidance, and empowerment they require.'
Start-ups interested in participating can apply until 6 May for any of the programmes offered by EnergyXL. Rockstart, EIT InnoEnergy, and YES!Delft will review the applications against their own criteria. Once the shortlist has been created, the best start-ups will be invited to the event Selection Days. Every partner will create their invitation shortlist in alignment with the others, after which the best startups will be invited for the Selection Days.
During the event, happening in late May, every partner will choose the start-ups they want in their programmes. If there is an overlap, the selected start-ups will receive combined offers from all interested partners.
'We, at EIT InnoEnergy, are excited to be part of this initiative. We work intensively with our start-ups and support them in bringing their products and services to the market. With our tailored programmes, years of experience, focus in energy and European network we offer all the ingredients for success.' said Raymond Meeuwsen, EIT InnoEnergy Business Creation Manager.
---
Catch up with the latest news from the EIT Community in the Newsroom.
Subscribe to the EIT Newsletter to get the best of the EIT Community's news in your inbox once each month.
Do you use social media? Follow us and get updates in your news feed.