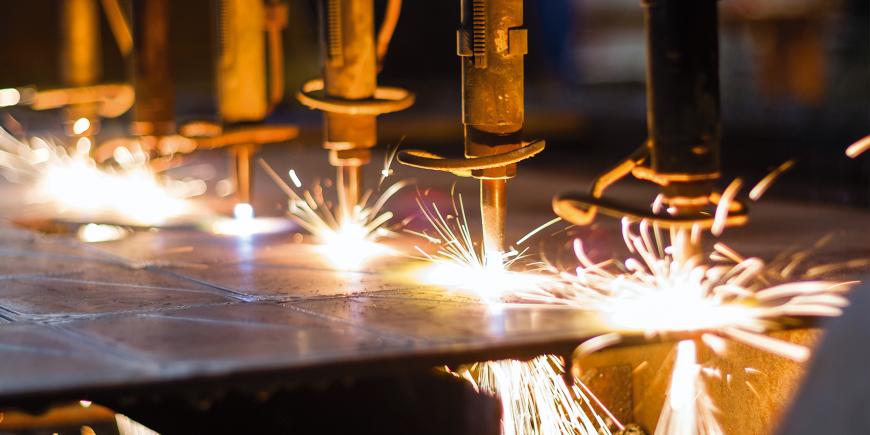 EIT Manufacturing's Regional Innovation Scheme (RIS) aims to support innovative organisations with financial support and networking opportunities to increase the resilience and competitiveness of the industry.
EIT Manufacturing's RIS 2021 programme is designed to help individuals, businesses, including small and medium-sized enterprises (SMEs), start-ups, scale-ups, corporates, RTOs, and universities to contribute to Europe's innovation ecosystem with new solutions and ideas for manufacturing originating from eligible EU Member States and Horizon Europe Associated Countries, which are modest and moderate innovators according to the European Innovation Scoreboard.
Discover more about the EIT's Regional Innovation Scheme
The EIT's Regional Innovation Scheme is a priority EIT instrument, designed to provide targeted support to a wide array of countries and regions in Europe, by boosting their innovation capacity, talent pool, and integration within EIT activities. We are excited to have additional, high-potential players and regional actors from the manufacturing industry, join Europe's largest innovation ecosystem, and contribute to delivering more innovation across Europe.

Luke Incorvaja, Strategy Officer at the European Institute of Innovation and Technology
The geographic scope of the EIT Regional Innovation Scheme is important for EIT Manufacturing and for the European manufacturing industry as a whole. A lot of well-known European manufacturers, often global market leaders, depend on suppliers, subcontractors and solution providers that are based in these countries.

Dr. Konstantinos Georgoulias, Director of Regional Innovation Scheme and EU Affairs at EIT Manufacturing
The manufacturing industry is a global base for prosperity and key to Europe's economic, social and environmental sustainability. More than 2 million manufacturing companies provide over 32 million jobs in Europe. Increasing the resilience of Europe's industry is important to maintain a healthy European economy and to boost its competitiveness globally.
In 2021, with an approximate budget of EUR 5 million, a long set of EIT Manufacturing RIS activities will be taking place in 18 eligible countries. These activities cover all three pillars of the EIT Knowledge Triangle: Education activities engaging pupils to ensure a skilled future workforce and Teaching and Learning factories to transfer knowledge and close the gap between industry and academia; Innovation activities to support innovative solutions originating from eligible countries, facilitating growth and job creation; Business Creation activities to support local start-ups and SMEs.
In 2021, there are, indicatively, four initiatives out of EIT Manufacturing's RIS portfolio, where potential external applicants can apply right now or in the near future: EIT Jumpstarter, Evolution of research results in manufacturing, Leaders, and BoostUp! RIS competition.
More information on the EIT Manufacturing opportunities