EIT Urban Mobility Accelerator programme special COVID-19: impact assessment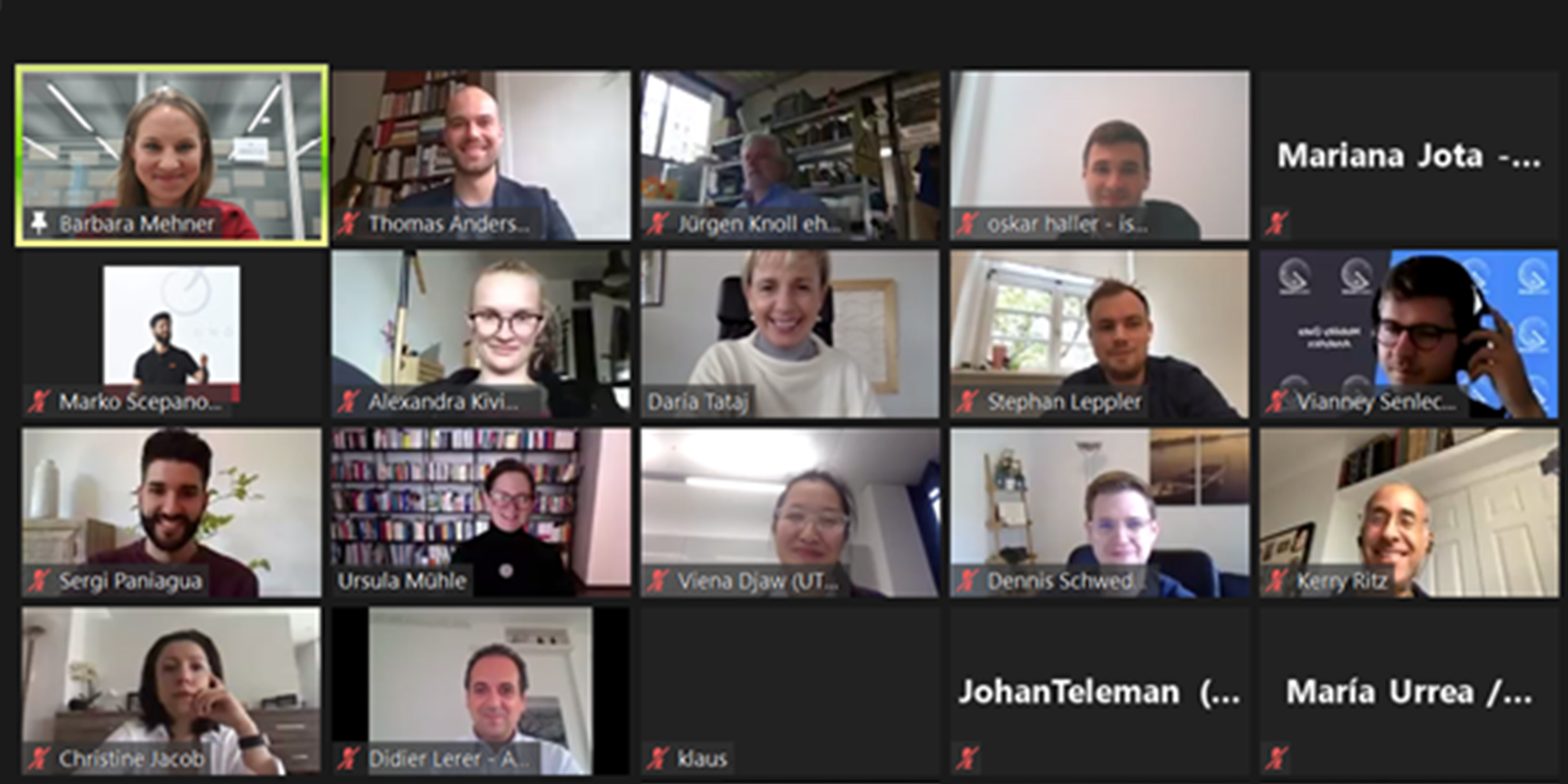 The programme aims to support start-ups developing mobility solutions for problems related to the virus. To maximise the positive impact of this programme on a societal level, an intense impact assessment workshop with renowned experts from the fields of mobility, health and impact investing was conducted for the participating start-ups.
Learn more about the kick-off of the EIT Urban Mobility Accelerator programme special: COVID-19
The specifically designed COVID-19 impact assessment took place virtually on 16 October and was led by Dr. Ursula Mühle, who is currently helping the Bavarian authorities to manage the effects of the pandemic. She has more than 15 years of experience in business development and programme building in three areas: health, technology, and education from scratch to roll-out through international partnerships and collaborations.
The goal of this impact assessment was to enable the start-up teams to 'achieve superior performance through attention to environmental sustainability, social responsibility, and good governance (ESG).' To this end, the start-ups were supported at specifying, quantifying and tracking their impact, and increasing the overall impact achieved in the process.
Impact assessment panels with external experts
After receiving input from Dr. Ursula Mühle and working on specifying and quantifying their impact themselves, an external panel of renowned experts assessed the impact of each startup. Seven experts from the areas of mobility, health and impact investing, constituted the panel and conducted the impact assessment:
Young-Jin Choi, Head of Impact Investing at PHINEO gAG
Christine Jacobs, Expert for digital strategies in advancing healthcare as founder of Digi-Bridges, health tech researcher and lecturer in Cambridge (ARU) and Switzerland (FHNW)
Klaus Huber, Serial entrepreneur and E-Mobility expert and founder of eeMobility
Dr. Med. Habil. Dominik Pförringer, Trauma and orthopaedic surgeon, digital healthcare expert and private equity and venture capital advisor
Kerry Ritz, Entrepreneur, investment advisor and non-executive director with health and tech focus
Dennis Schwedhelm, Senior expert and project leader at McKinsey Centre for Future Mobility
Daria Tataj, PhD: Investment expert at the European Innovation Council, founder and CEO at Tataj Innovation and World Economic Forum Digital Leader
Image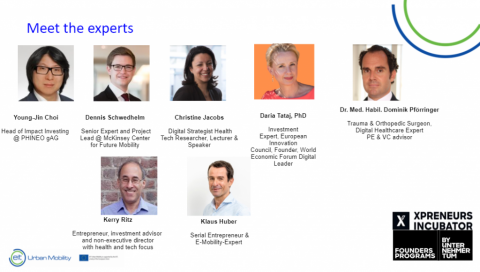 During this impact assessment, start-ups pitched their businesses with a focus on the impact it creates. The experts critically challenged their underlying assumptions and provided exhaustive feedback on how the teams could increase their impact or improve the way they communicate about it, specifically for different target groups.
Discover some highlights from the impact assessment
The EIT Urban Mobility Accelerator programme SPECIAL: COVID-19 is co-run by four European acceleration partners: Futurebox (DK), PoliHub (IT), Technion DRIVE Accelerator (ISR), and UnternehmerTUM (DE). It will culminate with the final presentation at UnternehmerTUM's ultimate demo day on 30 November.
Register for this virtual event and see the 23 start-ups from this accelerator programme and many other pitches.