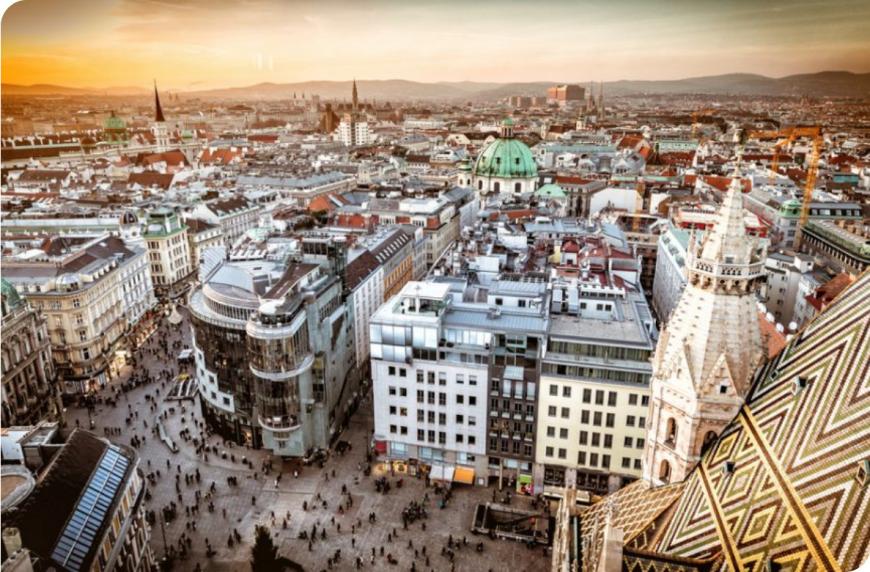 Twelve cities are in the final stage of the contest to become the European Capital of Innovation 2020, and EIT Climate-KIC has significant activities in four of them: Leuven, Milan, Valencia and Vienna.
Demonstrations of city systemic change for climate action with Healthy, Clean Cities Deep Demonstrations are ongoing in three of the cities. Funded by Horizon 2020, the EU's research and innovation programme, the prize recognises the European cities that develop vibrant innovation ecosystems to address public challenges and improve the lives of people.
EIT Climate-KIC is working with the Mayor of Leuven, Mohamed Ridouani, in Belgium, on the city's ambitious plan to reach carbon neutrality by 2030. With Leuven signed up to the Healthy, Clean Cities Deep Demonstration, EIT Climate-KIC is bringing its 'systems change as a service' model and ecosystem of European cities and communities to the task, tackling energy transition, greening of public spaces, decarbonisation of urban food and more.
Another city that's part of EIT Climate-KIC's Healthy, Clean Cities Deep Demonstration is Vienna, Austria. Austria wants to be carbon neutral by 2040 and EIT Climate-KIC is helping its capital rise to the challenge by linking energy efficiency and other forms of district renewal with green infrastructure and green mobility.
Milan is also nominated as the European Capital of Innovation 2020, and is included in EIT Climate-KIC's Healthy, Clean Cities Deep Demonstration. The partnership will address the refurbishment of Milan's building stock, renewable heating and cooling, as well as urban greening.
EIT Climate-KIC is active in Valencia, another of the 12 nominated cities, as a partner of Valencia's public innovation institution, Las Naves. Valencia is home of the LOOP-Ports project, led by the Fundación Valenciaport and funded by EIT Climate-KIC, which was recently awarded a prize at the International Association of Ports and Harbors World Sustainability Awards 2020.
The jury selected the 12 finalists (which also include Cluj-Napoca in Romania, Espoo in Finland, Ghent in Belgium, Groningen and Leeuwarden in The Netherlands, Helsingborg in Sweden, Linz in Austria, and Reykjavik in Iceland) by analysing how cities use innovative solutions to respond to societal challenges, how they use such practices in the urban development process and how they engage with a broad selection of local communities in decision-making.
The European Commission will announce the winner at the European Research and Innovation Days taking place on 22-24 September 2020. In addition to being awarded the title of European Capital of Innovation 2020, the winner will receive €1 million to support its innovation activities and to enhance its capacity to connect individuals, public sector, academia and businesses to deliver societal benefits for its communities.