Improving people flow in buildings: EIT Digital's partner KONE teams up with Indoor Ninja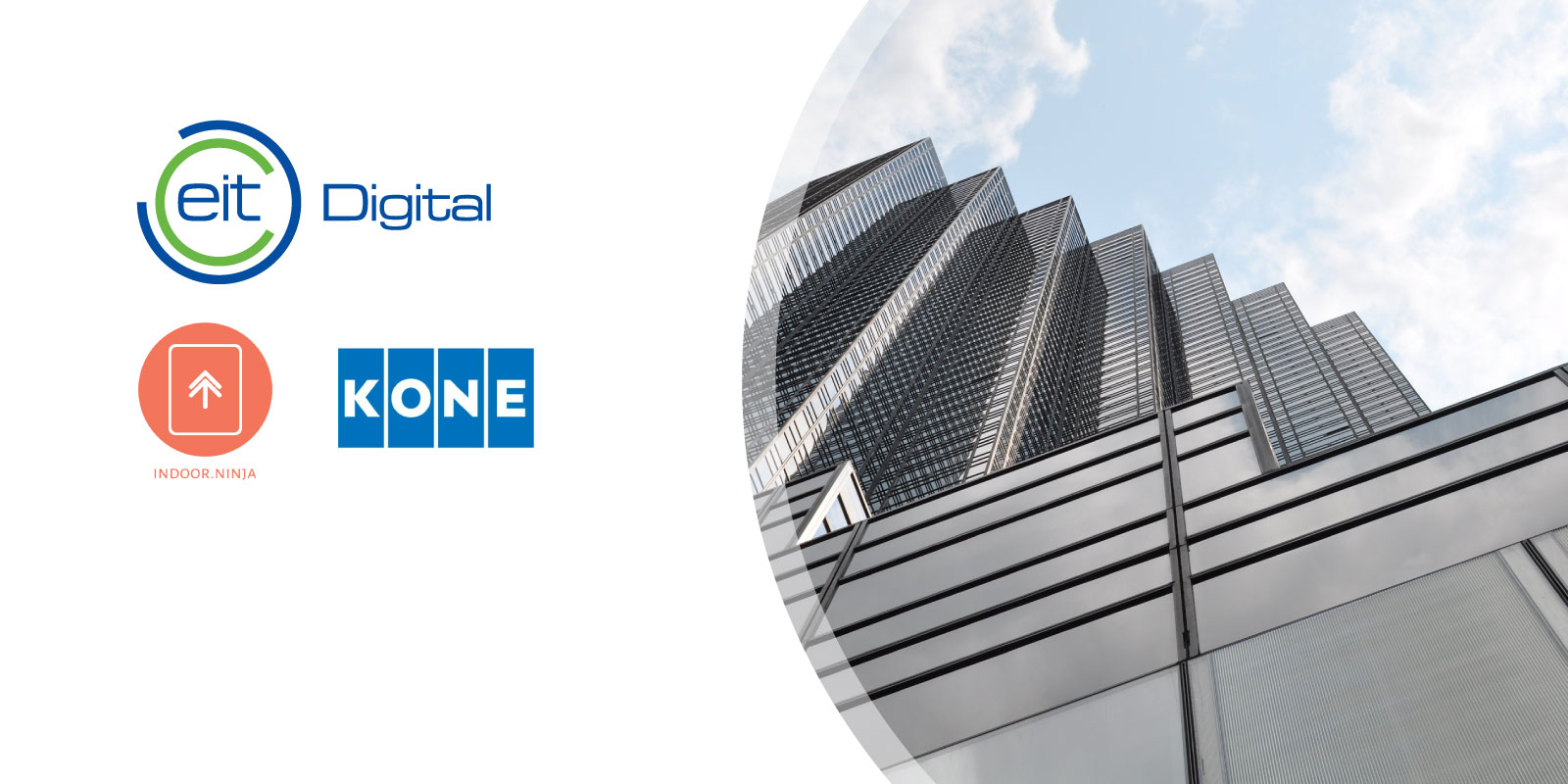 KONE joins forces with Indoor Ninja to improve people flow in buildings
EIT Digital's partner KONE, a global leader in the elevator and escalator industry, has joined forces with Estonian startup Indoor Ninja, a developer of cloud-based visitor management service, in an effort to improve and automate the check-in experience for office building visitors.
With their newest solution, there is no more a need for a traditional lobby reception desk. A tablet in the lobby, a smartphone and a KONE elevator with IoT connectivity is all that it takes for a smooth visitor flow.
How does it work?
When entering a lobby, a visitor is prompted to look at a tablet that lists all the companies and employees in the building. The visitor then selects the desired host who then receives a video call on his or her smartphone which allows the host to identify the visitor.
Image
All the host needs to do, then, is send an elevator to pick up the guest from the lobby. No more useless waiting in the lobby by visitors, nor any need for the host to pick up a visitor from the lobby. Office occupants can also use the mobile application to call elevators in advance for themselves, making ordinary movement in the office smoother. Security is an important factor in office buildings and in many cases also elevators are equipped with access controls. With this solution, building users will enjoy smooth and easy people flow, even in cases where elevators are having the access control.  
The solution is fully cloud-based, with an easy and cost-efficient set up. APIs are maintained and monitored by KONE. With minimal investment, a building owner can provide a high-tech image for their building, making it modern and more attractive for its visitors. Even older buildings can take advantage of the solution, as it's not difficult to retrofit the system and add connectivity to majority of existing KONE elevators.
The solution is currently being tested by a pilot group of customers. 'We have started our sales activities during the summer of 2017 in selected European countries. Our current focus is in Finland and the Baltics, the UK and Israel. Our plan is to expand to new countries from the beginning of 2018', says Jukka Salmikuukka, Head of Ecosystem Business, KONE Corporation. 
Besides offering smoother people flow for office visitors and their hosts, the solution is a great example of effective collaboration between a large corporation and a smart start-up.
'[tweetable]It has been a learning journey for both parties[/tweetable]: we have learned a lot on how start-ups operate, and I believe also Indoor Ninja has learned a lot about how a global company operates, and what is takes to bring new solutions into market in this type of context', Salmikuukka adds.
---
Catch up with the latest news from the EIT Community in the Newsroom.
Subscribe to the EIT Newsletter to get the best of the EIT Community's news in your inbox once each month.
Do you use social media? Follow us and get updates in your news feed.