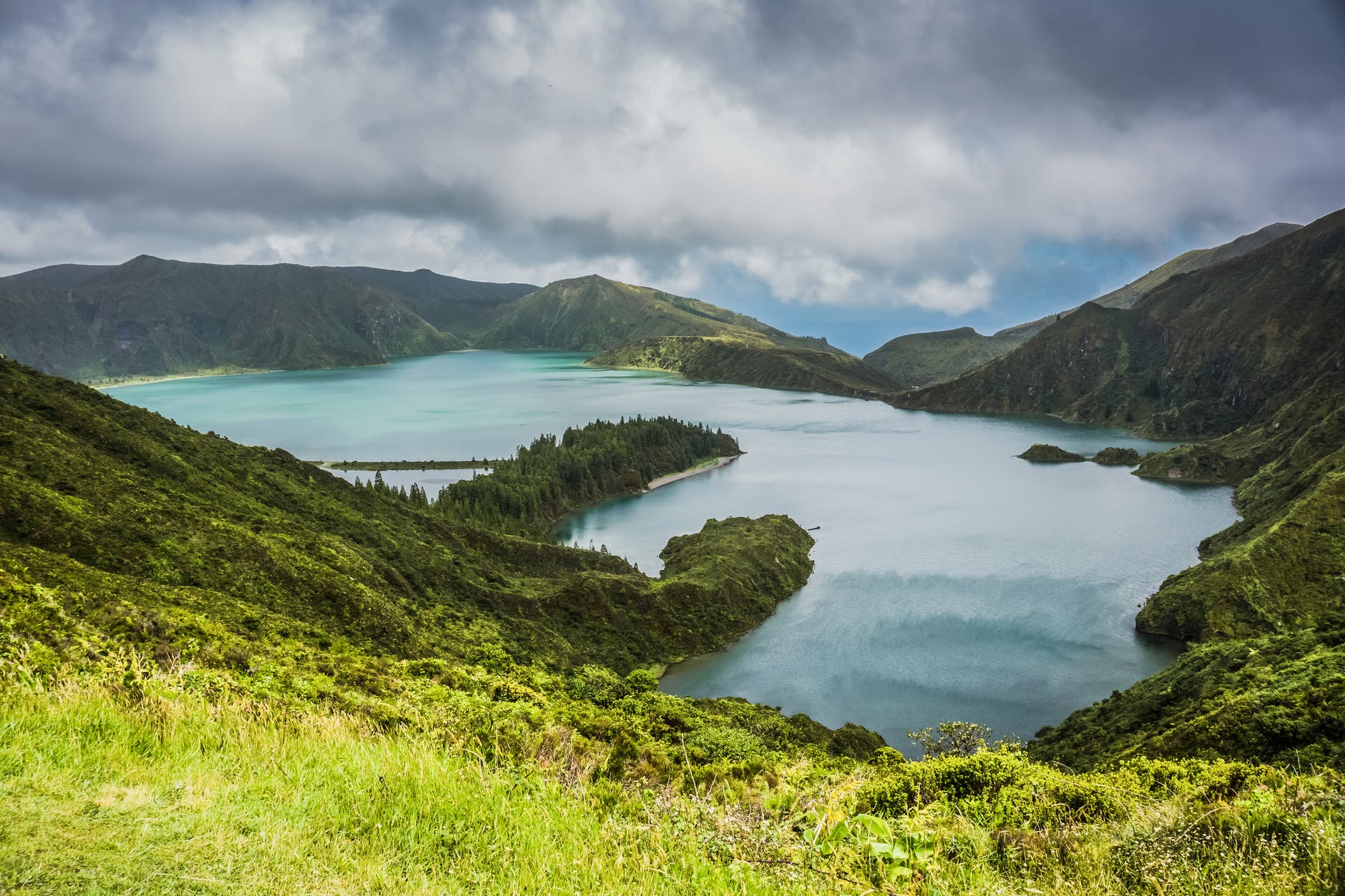 EIT InnoEnergy Master's in Energy Technologies students have a unique opportunity to learn about innovative energy solutions first-hand while visiting the dramatically beautiful Azores archipelago. Located 1400km west of mainland Portugal, these islands offer valuable insight into how to increase power generation from renewable energy sources while facing economic, geographical and reliability challenges. This year's participants were lucky enough to have their trip right before the COVID-19 crisis hit – so we asked Master's in Energy Technologies student Atiquzzaman Khan (Atique) to share his experience with us!
Hands-on training with experts
Atique and most of the EIT InnoEnergy students from the Instituto Superior Técnico arrived on the island of São Miguel on the 12 February, where they would spend the next week exploring the lush terrain. The itinerary was packed with visits to geothermal facilities and hands-on training with the island's intricate energy production. Atique shares his favourite part of the trip, visiting the geothermal power plant: "Learning about the whole process of making a power plant from the engineers involved was really eye-opening. How it can take decades to evaluate a site for geothermal activity and environmental damages, before the first boreholes can even be drilled, gave a better understanding of the scope of such a project. And the fact that the engineers were so welcoming to questions, all questions, made the experience even better."
An unforgettable adventure
The island itself offered up many wonders for the students to explore. Atique describes the unusual surroundings: "The geological features of the volcanic island, including the calderas and the thermal baths, were just breath-taking. Imagine after a long hike through the forest, trudging through the mud and rain, to come upon the most beautiful waterfalls! We visited the different calderas and beheld their stunning views, and at the end of a tiring day, we went to the thermal bath – a most refreshing experience. Also, the astronomical gastronomy of the island – wow! From fresh cheeses to food cooked in geothermal vents, definitely something I will not forget. And being able to experience all of this with friends, I couldn't ask for more."
A dream fulfilled in a stand-out programme
Atique shares how an engineer from Bangladesh ended up continuing his studies in Europe: "I wanted to study in Germany because of the reputation that German universities have throughout the world. You hear the word 'German engineering', and it somehow instils confidence. When I joined the Master's in Energy Technologies programme, I had the opportunity to study at both the Karlsruhe Institute of Technology in Germany and Instituto Superior Técnico in Portugal, which ended up being an amazing environment. It was the best of both worlds for me – being able to study in Europe and experiencing the renowned EIT InnoEnergy Master School. I believe all the Innovation and Entrepreneurship Journey activities make this programme stand out over all other master's programmes out there. And personally, it has helped me to become more than 'just another engineer'. The face-to-face trainings and all the other activities (such as this field trip) has given me skills that many other engineers lack – I can say this because I know I did!"
Learning to look at the bigger picture
During his undergraduate studies, Atique became interested in sustainability – especially related to electrical energy demands on Island grids. This led him to study Energy Technologies. As Atique explains, "Learning about the innovative energy solutions that the Azores implements to meet its energy needs sustainably is spot on for me. Just another example of how EIT InnoEnergy Master School has provided me with the knowledge and experience that will help me to achieve my future goals. My time here has taught me not to just focus on the numbers, but to look at the bigger picture – and you need experiences like this to do that!"
If you are looking for the perfect launchpad for for an exciting future in sustainable energy, look no further than Master's in Energy Technologies – find out in full here about this programme available at top technical universities in Europe! Also, check the events page here to register for upcoming Master's in Energy Technologies and UnternehmerTUM Webinar, where you will learn about the programme's new innovation partner in Munich!