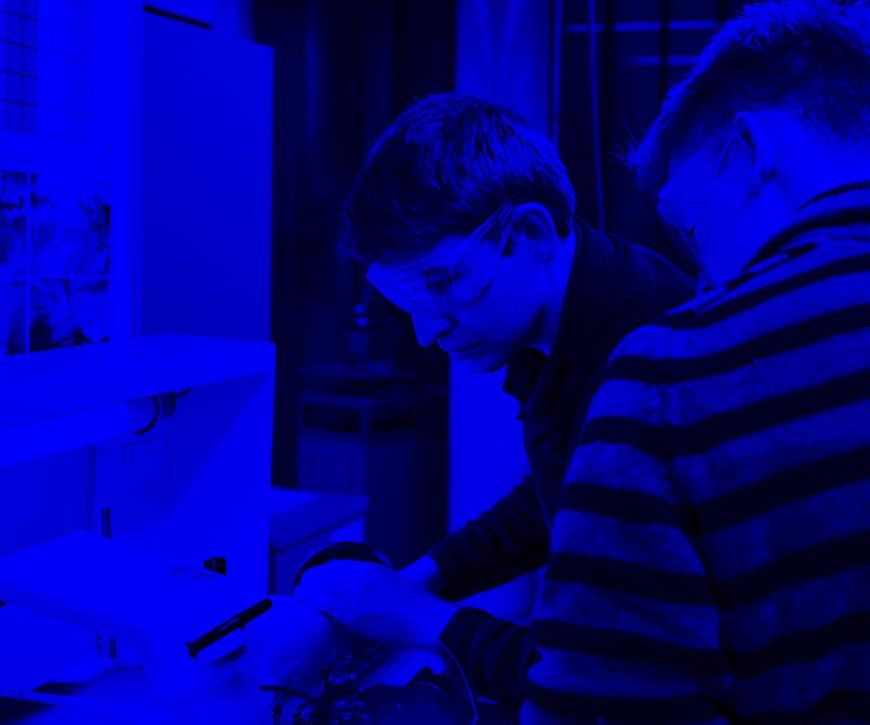 The Master's in Energy Technologies programme already has a strong offering with partnerships throughout Europe's energy industry – including key players in the energy transition, smaller niche companies and exciting start-ups. They are now expanding their curriculum with an exciting new addition to the Entrepreneurship Journey in one of Europe's most dynamic entrepreneurial ecosystems: a blended learning experience designed in cooperation with Germany's leading Entrepreneurship Centre, UnternehmerTUM in Munich!
Partnering with leaders
UnternehmerTUM is the perfect organisation to guide students through the business model and start-up creation process. As a leader in innovation and business creation, this start-up accelerator of the Technical University of Munich (TU Munich) has a proven track record of turning visions into value. They provide a hands-on educational experience at the interface of cutting-edge research, deep practical expertise and team-based project work on real-world challenges – allowing students to directly apply business design methods and tools in start-up and innovation projects, including prototyping in workshops! This tailor-made training for EIT InnoEnergy Master School students is set in the beautiful Bavarian capital, which is sure to be a summer they will never forget!
An inspiring journey
EIT InnoEnergy Master School is dedicated to the highest quality delivery of digital learning activities combined with traditional techniques. In fact, the Innovation & Entrepreneurship Journey was the flagship programme to capitalise on state-of-the-art learning pedagogies. This new inspiring journey includes many complimentary blended elements to ensure a well-rounded view on value-creation. Students will have access to online modules, expert coaching, and in-depth training on business modelling and start-up creation using agile methods in a dynamic setting. They will also benefit from a close exchange with relevant stakeholders, such as start-ups incubated at UnternehmerTUM and corporate partners, providing a unique perspective into today's market.
"The development of an international and highly innovative Master's programme is an iterative and dynamic process. Master's in Energy Technologies decided to transform core activities of its Innovation & Entrepreneurship Journey to connect closer to industry and practical learning through hands-on approach. The UnternehmerTUM is a perfect match supporting our vision. Offering long-term success in innovation and entrepreneurship education and the strong connection to the German Entrepreneurship ecosystem, we are glad to have UnternehmerTUM contributing to training our students to become successful entrepreneurs!" – Andreas Class, Master's in Energy Technologies Director.
A competitive edge
To help students play their part in the clean energy transition ahead, their engineering and technical knowledge must be combined with commercial awareness and an entrepreneurial spirit. This is why EIT InnoEnergy is helping to motivate students that want to be entrepreneurs by giving them access this safe and controlled learning environment. Students will learn how to systematically identify entrepreneurial opportunities, design and validate technology-based business models, test new products and services with the help of prototypes, and engage with potential partners, customers and users. What they learn on their journey is far beyond what can ever be taught in a classroom alone, and increases the probability of their success in a highly competitive market!
Do you want to be at the forefront of the sustainable energy sector, working on innovative and sustainable solutions for current challenges?
Last round of applications for Intake 2020 is now open!
Apply today
to Master's in Energy Technologies to shape your future in renewable energy!