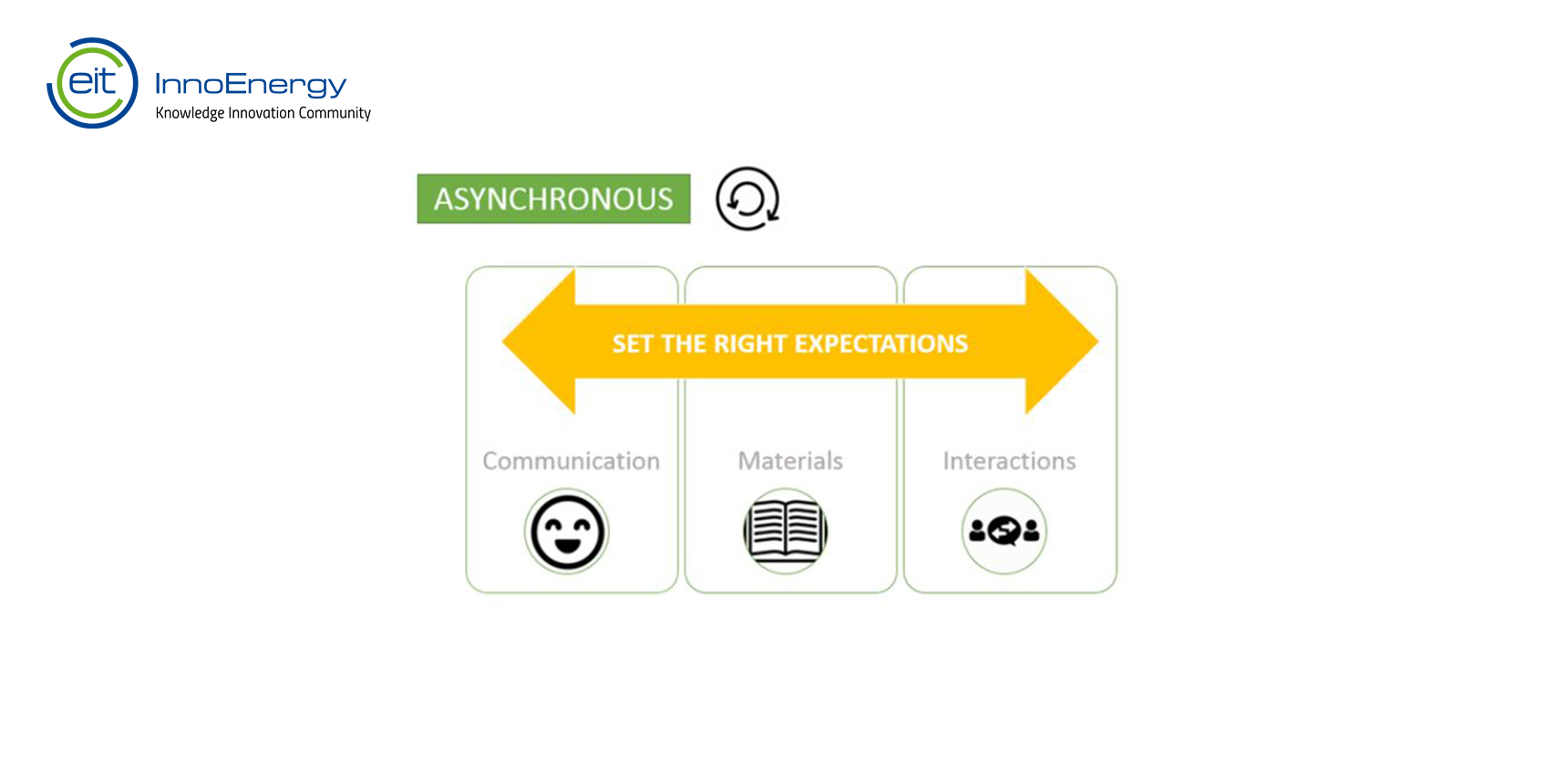 Find an online learning strategy that works for you.
EIT InnoEnergy has made available useful resources to provide help to teachers and educators working from home. The resources help teachers 'quickly transfer their face-to-face course to online.'
Follow the link to EIT InnoEnergy's website to learn about Synchronous and Asynchronous communication, and find what's right for you.
Among the resources listed is ProctorExam, supported by EIT Digital when as a start-up, and who are now a leading online proctoring service used by leading universities and companies around the world. In 2016, Genevieve Bergeret, the then Sales Manager of ProctorExam, was an EIT Venture Award nominee. All of the EIT Awards winners over the years can be seen here.