New EIT Alumni President Appointed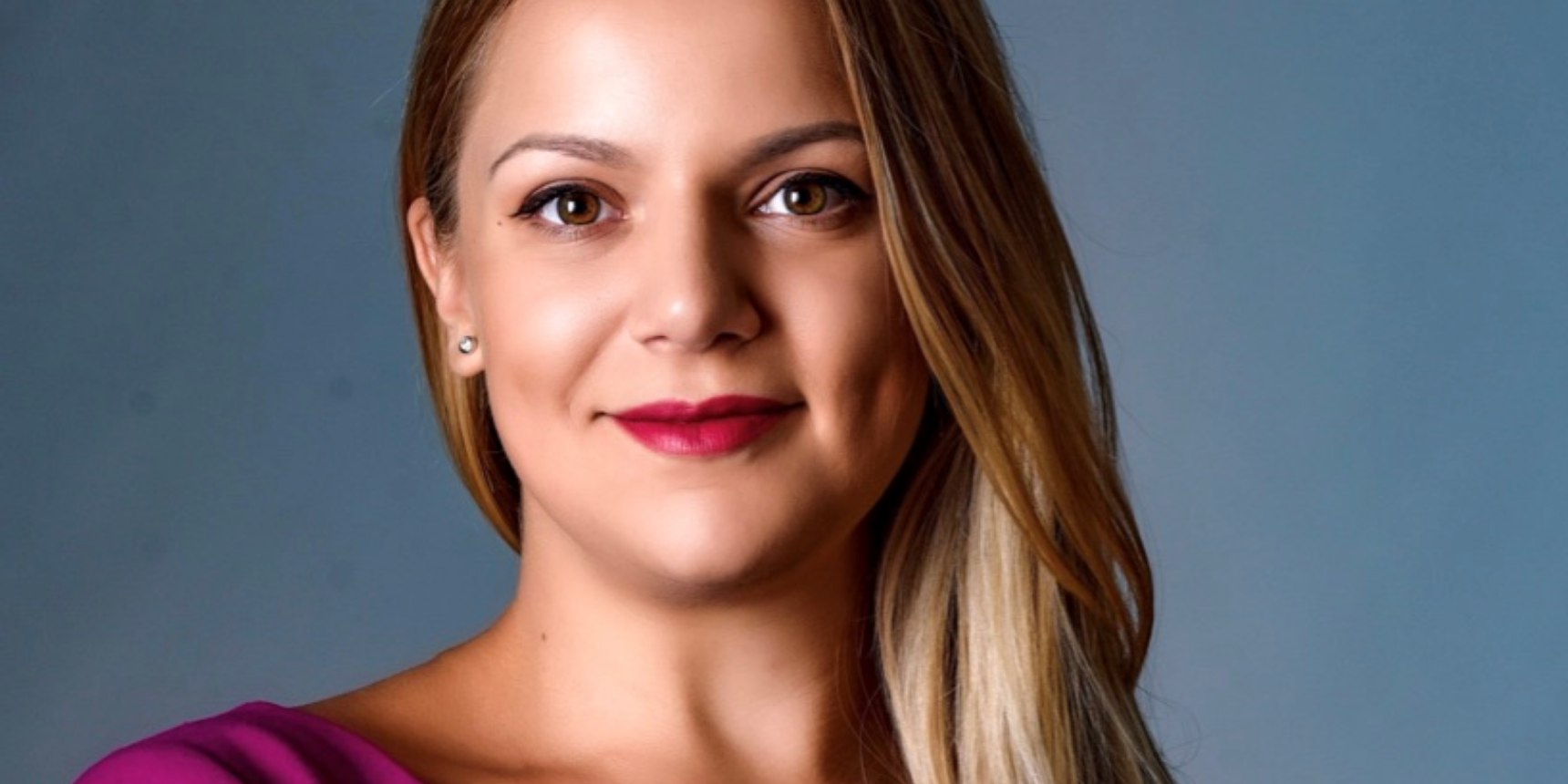 Anca del Rio is set to become the EIT Alumni's next President! She will represent over 14 000 alumni from all the Alumni Communities and lead the Alumni board.
Anca del Rio was selected from a large pool of highly accomplished candidates and following a rigorous selection and evaluation process. Following lengthy applications, motivational videos, letters of support from respective Alumni Communities, interviews, and a final decision by the EIT's Director, the EIT Health Alumna was appointed as the new President.
"A warm welcome to Anca del Rio, the new EIT Alumni President! As an experienced entrepreneur and health innovator herself, she is the ideal representative for the network of fellow entrepreneurs. The EIT highly values this very network and alumni community because it allows students and start-ups to stay connected long term and benefit from the EIT offer while strengthening the EIT community as a whole. I am convinced her leadership and expertise in systemic change management will help steer EIT Alumni towards our common vision of a greener, more sustainable Europe. I look forward to working together and see the EIT Alumni community grow under her leadership."  

Martin Kern, EIT Director
Anca del Rio is a passionate and experienced professional in governance, health economics and policy and public health strategy, and a leading innovator with entrepreneurial drive for digital transformation, development and progress.
"I am humbled and honoured by my appointment as the new EIT Alumni President; a role from which I aim to strengthen EIT's culture of excellence, impact and collaboration. I admire how the EIT brings together people, communities, science and technology. As a visionary leader, I thrive by empowering others and standing up for equality, diversity and inclusion. I look forward to joining the EIT team and developing sustainable solutions and strategies for the global challenges of today and tomorrow. Through the EIT Alumni, I will mobilise resources to effect meaningful change in business and society. It is my mission to create opportunities, impact communities and transform lives."  

Anca del Rio, EIT Alumni President
Anca holds an international Masters of Science in Public Health and is pursuing a PhD in the same field. As a Graduate and then Mentor of the EIT Health Starship Programme in Biodesign, Health Innovation and Entrepreneurship, she is a specialist in value-based healthcare and digital capacity building, healthcare governance, quality systems and patient safety.
In March 2020, Anca founded the The Digital Aid Project, a global COVID-19 Resilience and Response initiative aiming to bring need-led innovation to the most vulnerable and to #LeaveNoOneBehind. The DAP provides capacity building support on strategic initiatives for the identification and meaningful adoption of digital health solutions in mental health facilities, rehabilitation centres and nursing homes, during and beyond public health crises.
Alongside her diverse executive, advisory and technical roles in healthcare strategy and planning, Anca is involved with several international organisations holding honorary positions. She is the Country Representative at EIT Health Alumni Network, the Regional Network Chair at Patient Safety Movement Foundation, Young Forum Gastein Alumna, Member of the Quality Commission at SPIZE-Hospitals and Clinics of Central Switzerland. Anca is also engaged in several activities to advance effective innovations towards Sustainable Development Goals.
Her passion for societal change is evident through her involvement in events and programmes like the World Health Innovation Summit, MIT COVID-19 Challenge, EU vs. VIRUS and EIT Health Summer Schools.
The EIT Alumni Community would like to thank the outgoing EIT Alumni President, Miguel Amador, for his committed and thorough work steering the 'Network of Networks' through an especially challenging period for the Community and the world at large. He will continue to lead the representation of EIT Health Alumni.
We warmly welcome Anca's appointment and greatly look forward to her stewardship.
You can follow Anca del Rio on  LinkedIn, Twitter and Instagram.