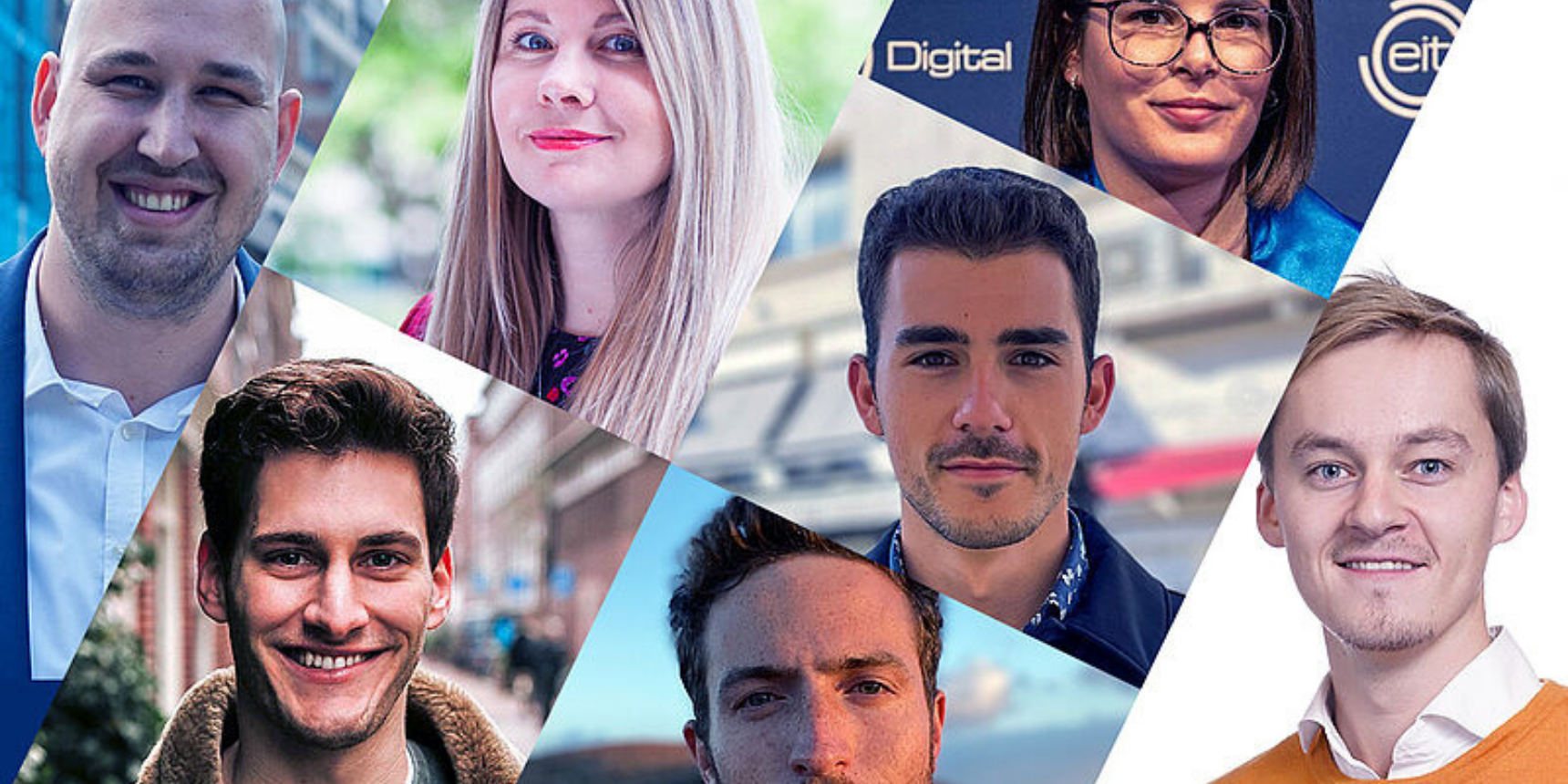 The EIT Digital Alumni Foundation has appointed a new board on 4 July 2021. Their first mission is to restore the engagement of the alumni community after the COVID-19 situation.
The old board members are wishing the new board members good luck in pursuing the goals of the Alumni Foundation for the next two years.
Members of the EIT Digital Alumni Foundation, that exists since 2014, are alumni of the EIT Digital Entrepreneurial Academy, namely Master School students, Professional School learners, Summer School participants, doctoral school candidates and (former) employees of EIT Digital.
The Board Elections started in March and were finalised in May. In the last months, the previous and the new board members have been working closely together to ensure a smooth transition. In June both boards met for two days to discuss the major topics of the EIT Digital Alumni community as the strategy 2021/2022.
Engagement
The primary goal for the upcoming year would be to restore the engagement of our Alumni within the community. This suffered from the situation with COVID-19, says Jeroen van Lent, current and former chair of the EIT Digital Alumni Foundation. "The pandemic has forced us to cancel almost all physical events including the Annual Meetings and move our activities online. Although we are very happy that many Alumni still join us in an online format, we notice that the number of people joining is steadily decreasing. Additionally, it has become more difficult to onboard new Alumni into our community due to the lack of opportunities to meet current EIT Digital Master School students and others involved in the ecosystem."
Van Lent, who graduated from the EIT Digital Master School programme in 2017, says the new board will plan to refocus its efforts on organising physical events in the various locations and find ways to onboard the new generations of EIT Digital Alumni. "We will also be looking for new volunteers to (re-)establish local Working Groups and organise events and activities around the globe as well as organise an Annual Meeting as soon as this is possible again."
Despite the pandemic, Van Lent looks back with pride on a very vibrant two years as chair of the former board. "Two years ago, our Alumni community mostly relied on physical gatherings cities in Europe. The new innovative formats for online events engaged a broader group of EIT Digital Alumni from around the globe. Despite the difficult times the EIT Digital Alumni continued to meet and I'm certain that once the world reopens, we will be stronger because of it!"
Anna Prudnikova, a senior security specialist at Secura and alumna of the EIT Digital Master School track Cybersecurity, is appointed the new Marketing Communication Officer of the Alumni Foundation. She says to be happy to join the board. "This alumni foundation is more cohesive than alumni associations of other universities. The community is a strong professional network that feels like a family. I am excited and looking forward to helping grow the family."
Prudnikova's predecessor Jiayao Yu who is a data engineer at Ericsson, wishes the new board, on behalf of the former board members the best wishes to grow the community. "We have an active Alumni community where we are connected through our study and work experience and grow together by knowledge sharing and entrepreneurial supports. The Alumni Foundation is a great way to discover opportunities for events, jobs, and internships as well as entrepreneurial journeys."
The new board members are:
FLTR: (top) Jeroen Van Lent, Anna Prudnikova, Julia Hermann - (bottom) Luca Vavassori, Carlos Callejo, Bruno Marafini, Jaakko Laiho