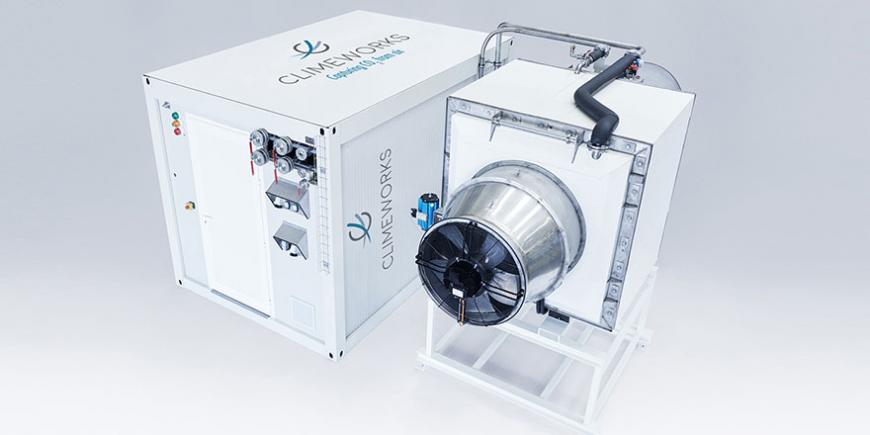 Capturing CO2 from the air
Swiss start-up Climeworks aims to play a major role in achieving the goal of the European Union to reduce greenhouse gas emissions by 40% (from 1990 levels). The company, which Bill Gates recently named one of 10 breakthrough technologies, captures carbon dioxide (CO2) from the air before repurposing it. In Switzerland, for instance, one plant sells the CO2 to the soft-drinks industry.
The company was founded in 2009 by engineers Christoph Gebald and Jan Wurzbacher, who had the idea for Climeworks when studying at ETH Zurich. They developed early prototypes for the technology in the labs at the university, before getting to the point where they could reach the finals of the Virgin Earth Challenge in 2011.
The Climeworks success story has been 10 years in the making and persistence has been a vital quality for the team to possess. The company recently raised over USD 30 million in equity funding to help their expansion, bringing the total investment in the start-up to over USD 50 million. The investment will be used to scale up the DAC technology and reduce costs sufficiently to support mass production, and the company is confident they can be a true European success story.
---
Want to know more about Climeworks?
Website: climeworks.com
Look at our Climeworks factsheet
Bill Gates lists EIT Climate-KIC's Climeworks on 2019 Breakthrough Technologies list
EIT Climate-KIC: Climeworks raises EUR 27 million to commercialise CO2 removal technology