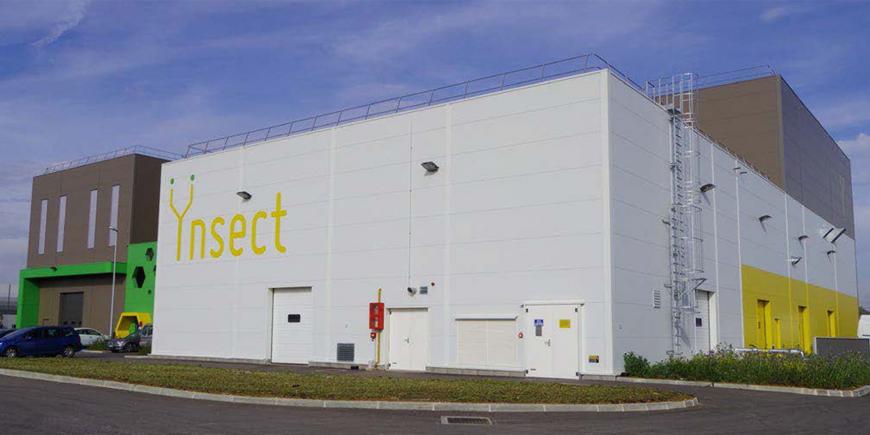 Ÿnsect is a French company that leads the global field in farming insects and turning them into premium, high-value ingredients.
Supported by EIT Climate-KIC
Founded in 2011, Ÿnsect aims to make insects a major, first-class ingredient in feed for pets, aquaculture and plants. The company offers a natural, long-term solution to the growing global demand for protein. Ÿnsect draws on pioneering proprietary technology protected by 25 patents to develop 'farm hills' (Fermilières®), which are low-footprint vertical farms used for Molitor breeding– small common beetles known as mealworms.
In 2014, the company won the People's Choice award at the Cleantech Open Global Forum in San Francisco. And in more recent years, Ÿnsect started to become a global leader in alternative protein. In 2019, the company raised EUR 110 million through a variety of investors based in France, Belgium, the United Kingdom, Hong Kong and Singapore. And at the end of October 2020, Ÿnsect closed its series C funding round with over EUR 310 million in investments, bring the total investments it has raised to approximately EUR 355 million from global investors since its founding.
More recognition came in 2020, when Ÿnsect was featured in the Global Cleantech 100 list, the guide to the most innovative and promising companies poised to impact the market and the future of global industries in the next five to ten years.
By offering an insect protein alternative to traditional animal and fish-based feed sources, Ÿnsect can help offset the growing competition for ocean fish stock required to feed two billion more people by 2050, while alleviating fish, water and soil depletion, as well as agriculture's staggering 25% share of global greenhouse gas emissions. Our goal is simply to give insects back their natural place in the food chain.

Antoine Hubert, Ÿnsect CEO & Chairman
EIT Community support
Ÿnsect was selected via CleanTech Open France and joined EIT Climate-KIC's Accelerator programme in 2015, entering at Stage 3 of the acceleration process. This stage allows businesses to get ready for launch through finding customers, development partners or investors. In this final stage, EIT Climate-KIC provided venture development services and EUR 50 000 in financial support.
---
Want to know more about Ÿnsect?