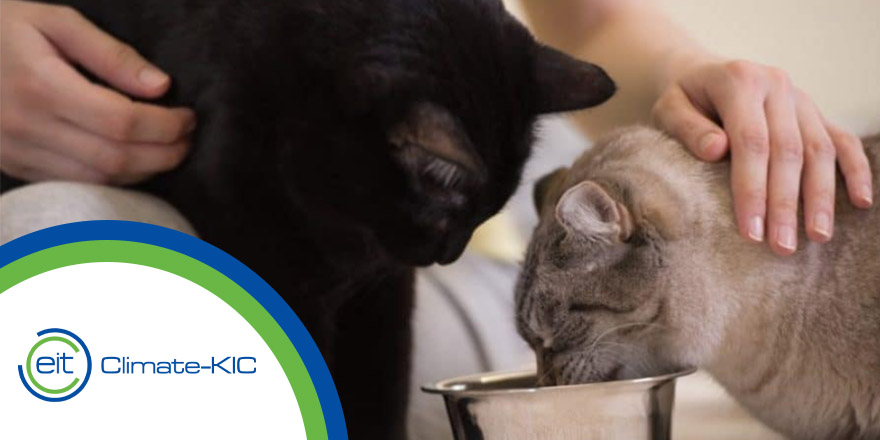 Ÿnsect has announced that it has raised EUR 110 million through a variety of investors based in France, Belgium, the United Kingdom, Hong Kong and Singapore.
The EIT Climate-KIC supported company manufactures insect products used to make pet food, as well as ingredients for aquaculture and plants.
The significant injection of funding has been labelled the largest ever agri-tech investment outside the United States and represents a major opportunity to shift food systems in a way which triggers significant change in the way the global economy sources protein.
The amount raised will be used to scale up production by building the world's biggest insect farm in Amiens Metropole, Northern France and support international development.
Ÿnsect was selected via CleanTech Open France and joined EIT Climate-KIC's Accelerator programme in 2015, entering at the Stage 3 part of the process. This stage allows businesses to get ready for launch through finding customers, development partners or investors. In this final stage, EIT Climate-KIC provided venture development services and EUR 50 000 in financial support.
Ÿnsect has a focus on aquaculture due to its role in human nutrition and its increasing growth as a source of protein. Farmed fish, the source of half of the fish we eat today, relies on fishmeal which is in crisis. Reacting to this Ÿnsect decided to focus its attention on the Molitor – small common beetles known as mealworms. Molitor can be raised at a large scale and is a species able to provide sustainable and premium nutrition for animals.
'By offering an insect protein alternative to traditional animal and fish-based feed sources, Ÿnsect can help offset the growing competition for ocean fish stock required to feed two billion more people by 2050, while alleviating fish, water and soil depletion, as well as agriculture's staggering 25 per cent share of global greenhouse gas emissions,' said Antoine Hubert, Ÿnsect CEO & Chairman 'Our goal is simply to give insects back their natural place in the food chain.'
Ÿnsect views their work as tapping into "natural goodness of insects at mass-market scale to help create a sustainable food system and meet the rising demands of global protein consumption." With the latter predicted to grow by 52 per cent between 2007 and 2030, a market clearly exists.
Greenhouse gas emissions related to the agriculture industry are staggering with some estimates referring to a 25 per cent share of global emissions. EIT Climate-KIC's newly released Transformation, in time – EIT Climate-KIC strategy 2019-2022 focuses on the need to catalyse systemic change through innovation and changes such as those related to our diets.
Such an innovative approach to sustainable food systems has clearly led to the success of yesterday's funding announcement on a significant scale. This innovative approach also reflects EIT Climate-KIC's new 2019 to 2022 strategy with its primary mission to "catalyse systemic change through innovation in areas of human activity". This, we believe, will test assumptions, experiment with possibilities, shift mindsets and behaviour, and find pathways to change.
About Ÿnsect
Ÿnsect is a young French company that leads the global field in farming insects and turning them into premium, high-value ingredients. Founded in 2011, it aims to make insects a major, first-class ingredient in feed for pets, fish and plants, such as ŸnMeal proteins, that offer significant health benefits through state-of-the-art industrial facilities attuned to natural ecosystems, offering a natural, long-term solution to growing global demand for protein. The company draws on pioneering proprietary technology protected by 25 patents to develop 'farm hills' (Fermilières®), which are low-footprint vertical farms used for Molitor breeding. Since its inception, Ÿnsect has attracted investment of more than $175 million. It now employs 105 people in France and runs a demo unit in France that has been operating since 2016.
---