EIT Health Gold Track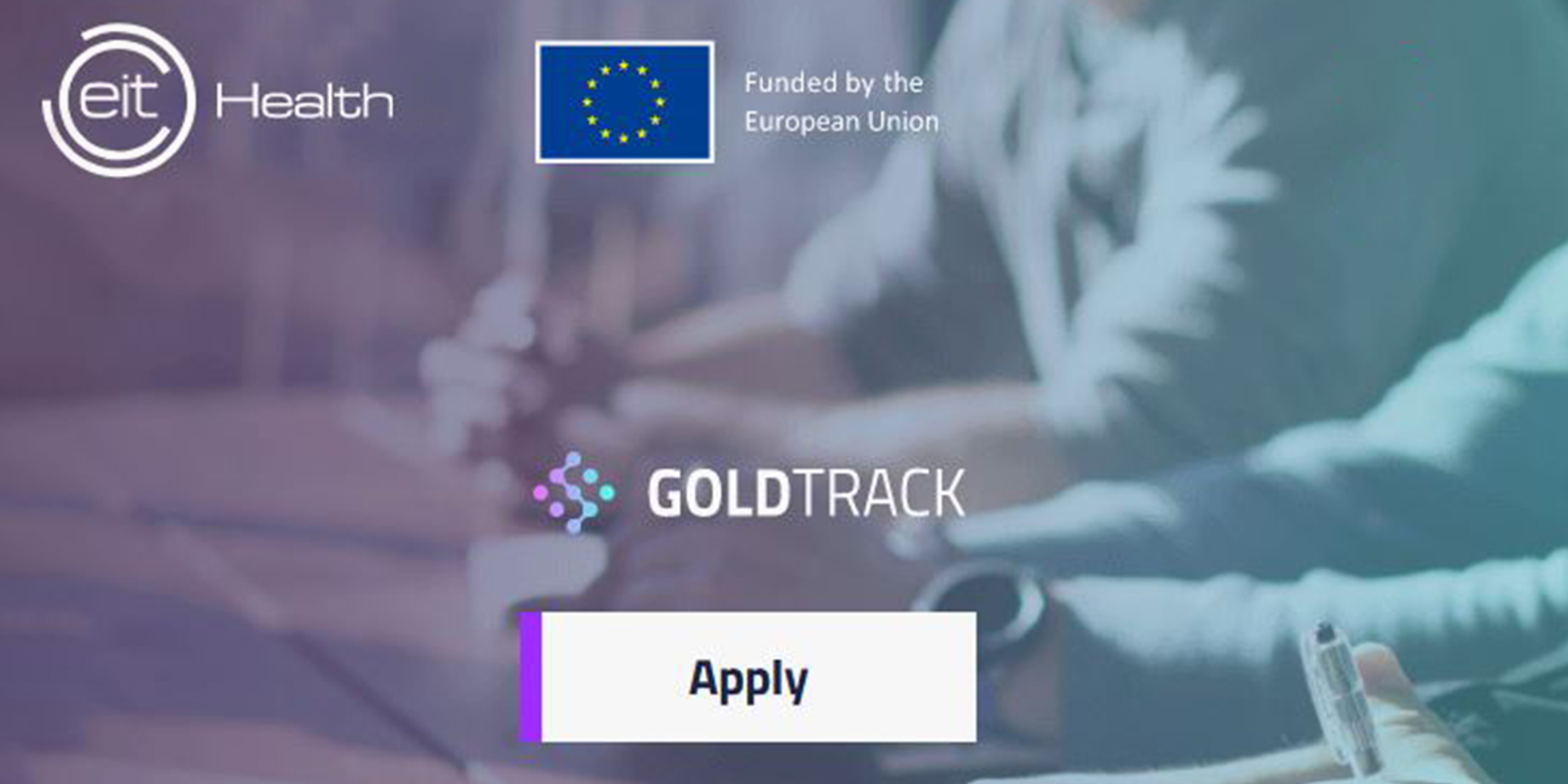 EIT Health's Gold Track programme aims to accelerate the growth of Europe's most promising healthcare companies.
Gold Track pairs promising businesses and great ideas with a panel of top flight advisors – world-class experts who immerse themselves entirely in both your ideating, strategising, and problem solving to help set your organisation on the path to success.
With its ambition to massively scale these businesses, Gold Track is built on personal relationships between mentors and mentees. Through individualised strategic guidance and custom tailored operational execution, Gold Track supports companies to unlock ambitious business and investment opportunities within short timeframes.
How Gold Track works
Gold Track is a competitive programme based around three/four-month phases. Each phase begins and ends with a high-profile Gold Track Workshop to identify and fine-tune your business goals, before assessing your achievements so you can progress to the next level.
Apply: submit an application with your company, team and product/service information
Get selected: EIT Health invites 8-12 companies to a Gold Track workshop to compete for a place in the programme and convince at least one Expert Council member to champion your company
Reflect with experts: a carefully selected group of experts will get under the skin of your business and help your leadership team quickly understand your company's current status and value, identify any important gaps, and set business priorities
Set your goals and execute: mentors and experts will help you to define two/four business objectives and commit to achieving results with the support of your mentors and experts
Assess your progress: participants of the programme report back to the Expert Council at the end of each phase to discuss achievements, adjust goals, and assess eligibility to progress to the next phase
Graduate: when all three phases are successfully completed, you will graduate and become a Gold Track Alumni. Alumni continue to receive support and unlock benefits from the network
Who should apply
To be eligible, your company should:
have the potential to address unmet medical needs, backed by strong science and technology
operate in healthcare/life sciences, such as therapeutics, diagnostics, platform technologies, medtech, or digital health
have a committed leadership team
have a financial runway of at least nine months
be based in Europe, the UK, or Israel
be privately-owned with less than 50 employees
Gold Track is sponsored by an EU grant and is free to companies to enter and to participate.
How to apply
Visit  EIT Health application portal, create a login, and select the Gold Track application form. Make sure you have your company, team and product/service information to hand, as you will need it to apply.
Apply now to join EIT Health's gold standard mentoring programme to help accelerate your growth in healthcare innovation.
For more information, please visit the dedicated page or contact EIT Health at goldtrack@aci-lifesciences.com.