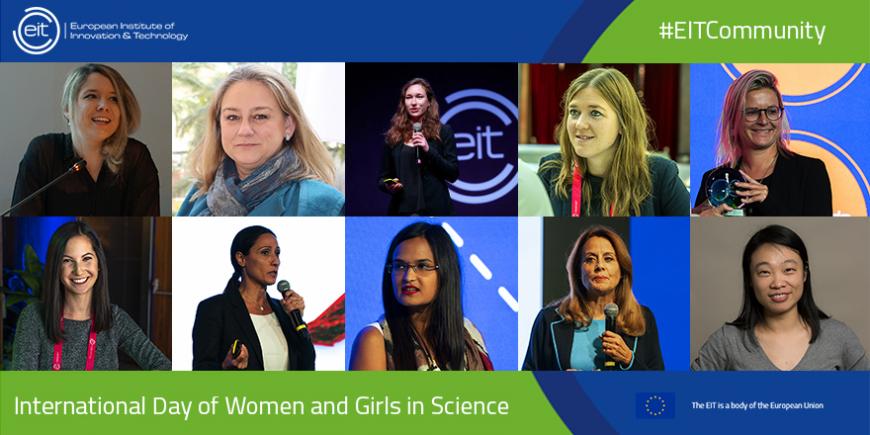 Did you also know that, according to the European Commission, 52% of the population in Europe are women, but women only make up 15% of tech sector workers in the EU?
To try to rectify this, the European Commission, through the Digital Education Action Plan, is promoting positive role models and enhancing digital and entrepreneurship skills among girls to help to tackle the gender gap and boost female participation in science, technology and business.
The European Institute of Innovation and Technology (EIT) is supporting this effort. To mark this International Day of Women and Girls in Science and to contribute to the Action Plan, the EIT is organising workshops on Inspirational Leadership and Entrepreneurship across Europe.
These one-day workshops are for girls aged between 12 and 18, and are intended to inspire them to consider careers in technology, entrepreneurship and innovation.
The first workshop took place this weekend in Skopje, North Macedonia, and was attended by 25 female students between 17 and 18 years of age. The keynote speakers motivational talks about building a career and carrying out studies in technology, innovation and entrepreneurship, and then provided ad hoc mentoring and advice to the students.
As well as the above workshops, the EIT will also hold Digital and Entrepreneurial Skills Workshops, three-day workshops that will teach digital information and data literacy, digital content creation, digital problem solving and much more.
The EIT's workshops will focus on countries eligible to participate in the EIT's Regional Outreach Scheme, which has been developed to contribute to boosting the innovation capacity of so-called 'modest and moderate' innovating countries.
A dedicated page presents the EIT's activities in this area in more detail.
Click here to see the EIT's earlier work in this area.
---
Catch up with the latest news from the EIT Community in the Newsroom.
Subscribe to the EIT Newsletter to get the best of the EIT Community's news in your inbox once each month.
Do you use social media? Follow us and get updates in your news feed.