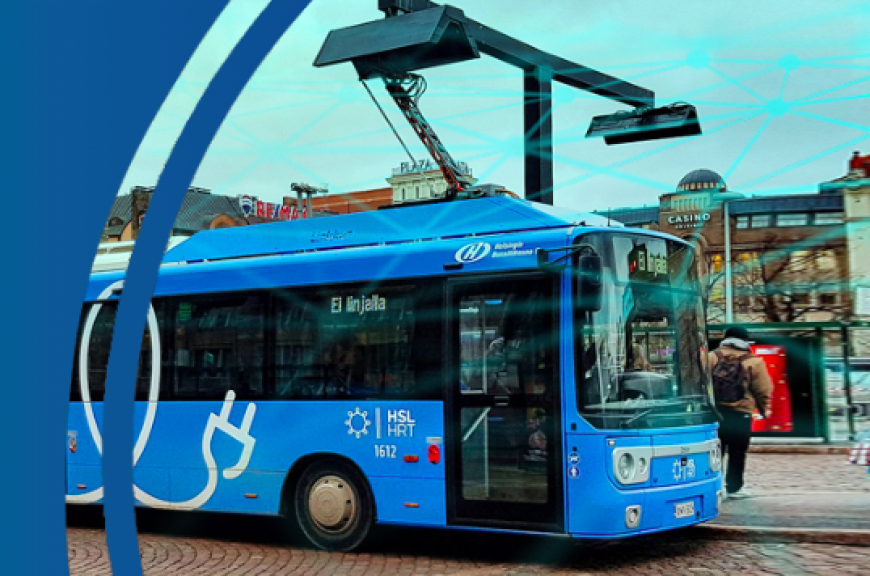 Why study Smart Mobility Data Science and Analytics at the EIT Urban Mobility Master School?
Data is central to our future and technological advancement. As we continue to urbanise and gather more data about our mobility patterns and urban systems, the challenge is not simply the amount of data but how we manage it, how we critically understand its quality, and how we utilise findings to address our cities' most pressing challenges.
Today, there is an expanding need to forge a new generation of data scientists capable of exploring our ever-increasing urban data and extracting meaningful insights. Such work is critical to supporting cities' strategic decisions and pushing us towards a more sustainable future, centred on efficient resource use, a clean environment, equitable citizen engagement, and a healthy, low-carbon society.
How is the programme structured?
The Smart Mobility Data Science and Analytics programme is designed in an interdisciplinary fashion and emphasises new and emerging transportation technologies and services for citizens, goods, and logistics. Furthermore, as an EIT Urban Mobility Master School programme, it integrates entrepreneurship and innovation throughout the coursework and was launched to train future elite data scientists in urban mobility and innovation.
All programmes at the EIT Urban Mobility Master School have a unique study path:
Students study one year each at two different universities: the "entry" university and the "exit" university. All options are located at a leading university in Europe in the field of urban mobility.
Graduating students will be awarded two officially recognised Master of Science degrees from each of the two universities. Moreover, the programme is designed so that students may attain the qualifications for a certificate awarded by the EIT.
During first-year studies, students will be introduced to innovation and entrepreneurship skills and participate in an extended Challenge Project. During the same year, students will acquire essential technical skills for working with urban mobility challenges.
Between the first and second year, students will participate in a Summer School, applying new skills to two different cities within Europe.
In the second year, students will choose from several more specialised courses in both technical content and innovation and entrepreneurship. Students will also participate in a shorter challenge project that includes an internship at a company or organisation working to meet urban mobility challenges. To complete their degree, students will carry out an independent master thesis, combining and demonstrating their full set of technical and entrepreneurial skills.
You will have a wide range of career opportunities within the public and private sector as well as the business know-how to start your own business or conduct rigorous research.
Learn more about our Kick-off events and Summer School!
Who can apply?
The programme welcomes candidates who have a solid foundation in analytical problem solving with an eye for detail. They should hold a bachelor's degree in Engineering, Computer Science, Information Technology, Software Engineering, Computer Engineering, Information Systems, or a related field.
Where can I study Smart Mobility Data Science and Analytics?
The available universities for the Smart Mobility Data Science and Analytics programme are:
Eindhoven University of Technology – Eindhoven, Netherlands

To see the course list, click here

Ghent University – Ghent, Belgium

The course list, click here

Politecnico di Milano – Milan, Italy

To see the course list, click here

Polytechnic University of Catalonia (UPC) – Barcelona, Spain

To see the course list, click here

University of Tartu – Tartu, Estonia

To see the course list, click here
What are the career opportunities?
With our programme, you will not just gain a degree as a data scientist in transportation and mobility. You will graduate with training in entrepreneurship and innovation, practical experience in the industry, and a strong network throughout the EU, unlocking incredible opportunities for your career in the world of Big Mobility Data. The skills acquired during the programme are in high demand in all sectors related to mobility and transport and at every level in the industry – private companies in logistics and transport management, ride-sharing start-ups, the automotive sector, and cities and public institutions.
Which diploma will I receive after graduation?
Eindhoven University of Technology: The TU/e master's programme leads to a "Master of Science" degree. Students receive an official diploma both in English and in Dutch. The name of the Master's programme (Architecture, Building and Planning) and the track (Smart Mobility Data Science and Analytics) will also be printed on the diploma.
Ghent University: You will receive a "Master of Science in Industrial Engineering and Operations Research (Transport and Mobility Engineering)" diploma from Ghent University.
Politecnico di Milano: Upon completion of the study track in Smart Mobility and Data Science Analytics, students will receive from Politecnico di Milano a Master of Science degree (Laurea Magistrale) in Mobility Engineering, issued by the School of Industrial and Information Engineering. The degree certificate with the transcript of records and the diploma supplement will be issued in Italian and English.
Polytechnic University of Catalonia (UPC): Students will receive an official diploma upon successfully completing the "Máster Universitario en Movilidad Urbana / Master in Urban Mobility por la Universidad Politécnica de Catalunya Especialidad en Innovación y Emprendimiento/Innovation and Entrepreneurship". The major obtained (e.g. Smart Mobility Data Science and Analysis) will be specified in the supplement to the diploma as an itinerary. The diploma and the supplement will include translation to three languages: Catalan, Spanish, and English.
University of Tartu: Students will receive a Master of Science in Engineering (Computer Science) degree. The diploma will be in Estonian and English.
Watch the Programme Webinar
This webinar is a available on-demand. Follow the link below to request the latest recording. Learn more about SMDSA from the Programme Lead and university representatives, get to know the Master School, and jot down some tips and tricks on how to complete your application!