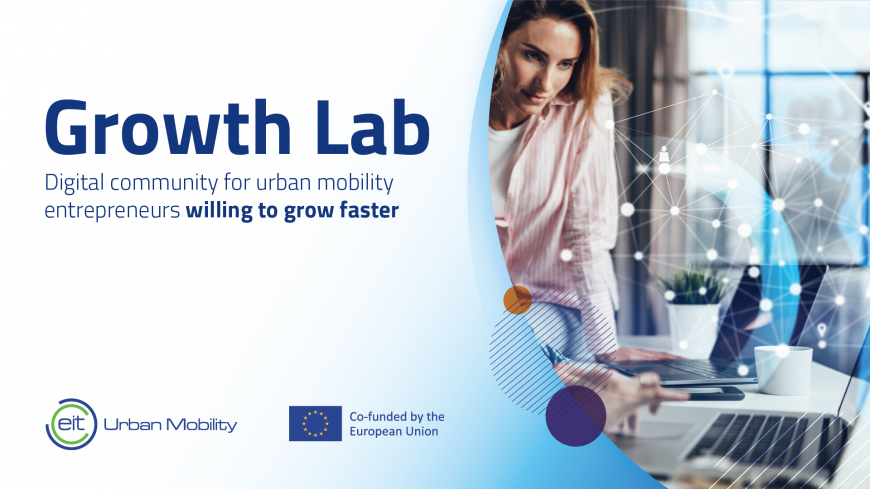 Our Growth Lab platform is the first exclusive community for urban mobility start-ups, where the most promising start-ups Europe-wide are selected to become members. And we want you to try it free of charge.
This opportunity stands until the end of April 2023.
Our digital platform is for urban mobility entrepreneurs who are tired of searching for elusive opportunities to grow their business. Our Growth Lab puts all of these opportunities in one place, helping you save on your most valuable resource: time.
The Growth Lab community gathers funding opportunities, calls for projects with cities, the latest sector news, connections with peers in the sector, events, educational content, and more.
Growth Lab will simplify your work life as an urban mobility entrepreneur with everything on one platform. Members will:
Get free credits and discount offers for SaaS products and Cloud providers
Find curated opportunities for growth (funding, network, business)
Continue learning and upskilling via special courses
Receive special offers for events and conferences
Connect easily to peers across Europe
Access selected news and studies
Learn more about what's on our platform:
By being part of the EIT Urban Mobility ecosystem, urban mobility start-ups will get the chance to join the platform and try it out, free of charge, until the end of April. Starting on 1 May, a paying model will be implemented to monetise the project.
Experience how entrepreneurs can save time, receive curated opportunities, and be in the right place with the right people to connect with: