What is the EIT Alumni Board?
With a strong mandate to represent, guide and engage the cross-sectoral EIT Alumni community, five representatives of the EIT Alumni Knowledge and Innovation Communities are appointed as Members of the network of networks, in the EIT Alumni Board. Furthermore, in its efforts to foster the development of the leading network for young innovators and entrepreneurs, the EIT appoints an internal EIT Alumni Community Manager in the EIT Alumni Board, as well as external Board Member(s).
The EIT recognises the impact of young leaders in the EIT Alumni Community for pan-European resilience and progress, and acknowledges the importance of the EIT Alumni Board in providing a "powerful platform" for impact innovation, multi-stakeholder engagement and cross-generational cooperation.
The role of the EIT Alumni Board is to further develop the EIT Alumni impact community by harnessing the massive potential of all EIT alumni, encouraging proactive exchanges between members as well as EIT Alumni KICs, supporting added-value activities with the EIT alumni and providing relevant opportunities for them.
This page presents the current members of the EIT Alumni Board, including each member's biography.
EIT Alumni President
The EIT Alumni President, appointed by the EIT Director represents over 14.000 alumni from all EIT Alumni KICs and leads the EIT Alumni Board. The role of the EIT Alumni President is to ensure accurate strategic planning and forecasting for the EIT Alumni and provide effective representation of the entire network and vis-à-vis the EIT, the KICs and relevant, external stakeholders. The President also coordinates the operations of the EIT Alumni Board members.
Interim President of the Board Jeroen van Lent (Term of office 2023)
Image
Jeroen van Lent graduated from the EIT Digital Master School and is the current President of the EIT Digital Alumni Foundation. He has been part of various industry-leading companies and NGOs enabling digital transformation in higher education and Erasmus+. He is working on the rollout of the European Student Card and has been involved in the development of the Erasmus+ app. 
Jeroen has a passion for bringing people together and has been involved in numerous executive boards. He has been a member of the EIT Alumni Board between 2020 and 2023, representing EIT Digital Alumni and leading the partnership and identity vertical of the EIT Alumni Board agenda. 
A firm belief in working across sectors and generations to change society is what makes being part of the EIT Alumni Board so exciting for him. You can follow Jeroen Van Lent on LinkedIn, Twitter, Instagram 
Outgoing President of the Board Anca del Rio (Term of office 2021- 2023)
Image
Anca del Río is a sociologist, health economist and thought leader in strategic development, global health and innovation governance. With a strong entrepreneurial drive for impact, digital transformation and positive change, Anca is fostering collective action between businesses, governments and the civil society for progress and a sustainable future. Anca puts great ambition in the advancement of need-led innovation, the meaningful adoption of technology and development of mission-oriented networks. As a lifelong catalyst and community builder in the innovation ecosystem, Anca is currently engaging young leaders with political and industry stakeholders to shape equitable and inclusive agendas for the attainment of the Sustainable Development Goals. In her presidential role with the EIT Alumni, she is in charge of the strategic steering of EIT Alumni towards financial sustainability and global development by advancing cross-sectoral cooperation, a culture of growth and excellence and an impact mindset across EIT's European and global network (USA, Israel, UK). You can follow Anca del Rio on LinkedIn and Twitter. 
EIT Alumni Board Members
EIT Alumni Secretary General & Representative of EIT Climate-KIC - Selene Tondini (Term of office September 2022-August 2023)
Image
Selene Tondini is a socio-environmental scientist. After graduating in biology, she specialised in environmental science with the EIT Climate-KIC Master School Label in 2020. In the same year she founded LUMO, a start-up committed to the development of sustainable wastewater treatment technologies in remote areas. She joins the EIT Climate-KIC Alumni Board in July 2021. 
On the EIT Alumni Board, Selene represents EIT Climate-KIC Alumni and serves as Secretary General, assisting the President in organising the board and the community. She is also involved in promoting the DEep Tech Talent Initiative among the Alumni.
She is currently a Ph.D. student at the University of Bologna in Sociology and Social Research. Her research focuses on the relationship between climate change and behavioural change through citizen science activities collaborating with the H2020 project I-CHANGE. You can follow Selene on LinkedIn. 
Lead Alumni Nodes and Ecosystem Development & Representative of EIT RawMaterials Alumni - Francisco Veiga Simão (Term of office 2022- 2024)
Image
Francisco is a Portuguese geoscientist and entrepreneur with a strong passion for sustainable development and community building. Holding a BSc in Geology, an MSc in Geosciences, and a PhD in Geology/Sustainable Building Materials, he conducted groundbreaking research on waste valorization in building materials at Wienerberger, one of the world's largest ceramic producers. His academic journey was affiliated with the Catholic University of Leuven (KU Leuven) in Belgium under the EU H2020 MSCA-ITN-ETN SULTAN project, a part of the esteemed "Marie Skłodowska-Curie Actions" network of doctorates. As a co-founder of two startups in geotourism and e-waste management, Francisco exhibits his commitment to innovative and eco-friendly solutions. 
Additionally, he co-founded the Energy and Climate Forum (FEC), a Portuguese NGO focusing on sustainable projects for climate change mitigation and adaptation in Portuguese-speaking countries (CPLP). Passionate about making a positive impact, Francisco serves as the President of the EIT RawMaterials Alumni Board (2022-2024) and plays a pivotal role in the EIT Alumni Board as the representative of this Alumni community. Francisco is also a Marie Curie PhD Alumni Fellow (MCAA) and the Vice-President of APEI Benelux (2021-2023). His role as the lead of the Alumni Nodes and Ecosystem Development vertical involves providing co-working and networking spaces for EIT Alumni entrepreneurs and innovators, fostering their growth and expanding the EIT Alumni presence worldwide. Francisco is driven by his belief in the power of connections to bring about meaningful change. Connecting matters! Beyond his professional pursuits, he enjoys football, watching documentaries, socializing over coffee, and engaging in social and entrepreneurial projects that contribute to designing a better world. You can follow Francisco Veiga Simão on LinkedIn and Instagram.
Lead Engagement and Value Creation & Representative of EIT Health Alumni - Liana Shvachiy ( 2022 - 2024)
Image
Liana Shvachiy is a Ukrainian Portuguese, located in Germany. BSc in Human Biology, Master in Neurosciences and currently a PhD candidate in Biomedical Sciences at the Faculty of Medicine of Lisbon. Since 2019 she is a Fellow PhD student at Experimental Neurodegeneration Lab, University Medical Center Göttingen. Since 2020, enrolled in EIT Health Ageing PhD School with EIT Health Label, for high-quality knowledge transference in innovation and entrepreneurship. She has been involved in the lead exposure toxicity field and other projects throughout her science career embarking on numerous European and National Portuguese R&D projects including research in various life science fields. She is currently working on her PhD project that focuses on the effect of lead toxicity in Parkinson's disease in vivo and in vitro models. 
In parallel with her PhD studies, since January 2020, she is the EIT Health Innovators community Board DACH Regional Coordinator and, since July 2022 the EIT Health Innovators community Representative at the EIT Alumni Board embarking in the role of Lead in Engagement and Value creation. She believes that by pursuing a path of innovation and entrepreneurship in all Knowledge and Innovation communities we, together as a community of active young innovators, will create a better and more sustainable environment for the generations to come. As Jim Hanson said, "My hope still is to leave the world a bit better than when I got here". You can follow Liana Shvachiy in LinkedIn, Twitter, and Instagram.
Lead Partnerships and Identity & EIT Urban Mobility Alumni Community Representative Bilal Baiju (Term of Office 2023-2025)
Image
Bilal is a graduate of Urban Mobility from the first cohort of EIT Urban Mobility Master School. Based in Helsinki, he is currently the President of the EIT Urban Mobility Alumni Association and has been spearheading its establishment since 2021. He has an interdisciplinary background with a bachelor's degree in Mechanical Engineering and around five years of international experience in one of the world's largest greenfield port development projects. He has also worked for a mobility startup headquartered in Barcelona and a transport consulting firm in Gothenburg. He is passionate about public transport, shared mobility services, and the influence of digital technologies toward a more sustainable, smart, and inclusive transport system. He is self-motivated, likes being in leadership roles, and has worked with people from diverse backgrounds and cultures throughout his career. He envisages the EIT Urban Mobility Alumni Association as a community connecting professionals in the mobility sector to create more sustainable transport solutions. You can follow Bilal Baiju on LinkedIn.
Deputy Partnership and Identity & EIT Digital Alumni Representative - Tim Brinkman (Term of Office 2023-2025)
Image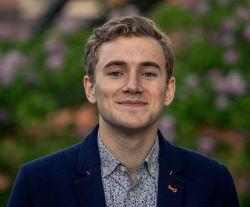 Tim Brinkman graduated from the EIT Digital Master School with a specialisation in Data Science and currently he is the president of the EIT Digital Alumni Foundation. 
He is also part of the Digital Transformation team of European recycling company Renewi PLC. In his freetime he works on his own startup called morethannice; an online tool which helps people who have a crush on somebody finding out whether the crush is mutual without being able to get rejected. 
Tim also has experience working as a board member for the Youth Organisation for Freedom and Democracy and he is part of the De Nationale DenkTank; Dutch National Thinktank. You can follow Tim on LinkedIn and Twitter.
External EIT Alumni Board Member - Peter Olesen (Term of office 2023 - 2025)
Image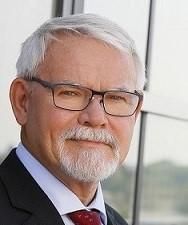 My background is a PhD in plant biology and biotechnology and over 25 years I worked as Executive Vice President of Research and Innovation in 4 globally leading companies in the food and health ingredients business. After retiring from industry I took up leading positions in Danish and European R&I policy and funding agencies, including the EIT's Governing Board. 
I'm a keen 'handy man' and spend much time in my garden and in wild nature, being by training a botanist and enjoying mushroom hunting, fishing and tomato hobby farming. 
As President of the EIT 2014-18 (Chairman, Governing Board) I supported the development of the KIC Alumni communities and the potentials of establishing an overarching EIT Alumni organization. A few years later, I was asked to join the EIT Alumni Board as an external member and advisor. Here, I have taken a co-lead responsibility for the development of at least a partial financial sustainability strategy for the EIT Alumni. You can follow Peter Olesen on LinkedIn.
EIT Representative & EIT Alumni Community Manager - Agnes Molnar (Term of Office 2022-2024)
Image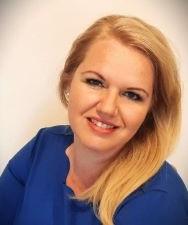 Agnes joined the EIT in 2010 and contributed to the advancement of the Institute's agenda through the preparation, development and implementation of the strategy and policy processes. Throughout her journey, she worked closely together with the EIT Governing Board, the Executive Committee, the EIT Director and EIT Management supporting the deployment of the strategy and steering of the operational activities. 
With her academic accomplishments in economics, European public affairs, international finance and marketing, she successfully contributes to the development and coordination of the EIT Alumni Community. Leveraging an outstanding, international background from previous collaborations with EuropeAid Cooperation Office of the European Commission and The Open Society Foundations, Agnes brings a lot of passion and a future-oriented vision to the EIT Alumni Board, ensuring its impact and outreach within the broader EIT ecosystem. Agnes' personal interest lays in cultural and creative initiatives and industries. You can follow Agnes on LinkedIn.
Have a great idea for developing the Alumni Community? Want to get in touch with the Board?
Send us a message at eit-alumni@eit.europa.eu
Or contact us via the EIT Alumni social media channels
FacebookTwitterInstagram LinkedIn