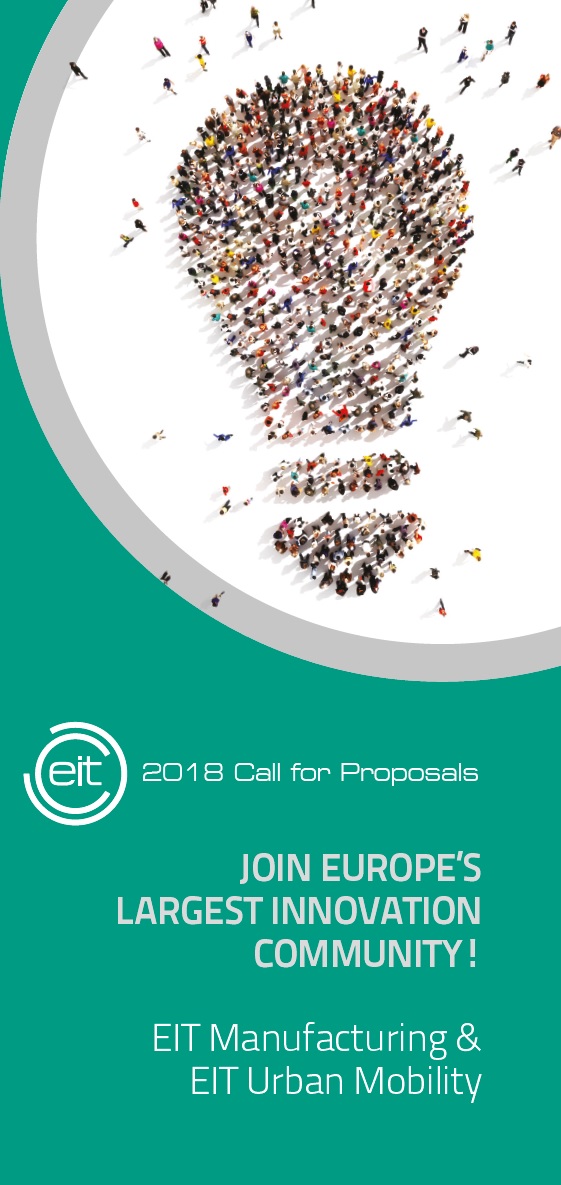 JOIN EUROPE'S LARGEST INNOVATION COMMUNITY!
The EIT's 2018 Call for Proposals: 
EIT Manufacturing & EIT Urban Mobility
With a budget of almost EUR 2.4 billion from 2014 to 2020, the European Institute of Innovation and Technology (EIT) creates sustainable growth and jobs by boosting innovation and entrepreneurship across Europe. To achieve this, we have pioneered dynamic European partnerships that bring together leading universities, research centres and companies. We call these unique partnerships 'Innovation Communities', or Knowledge and Innovation Communities (KICs).
Our six existing Innovation Communities are developing innovative products and services, creating new companies and training a new generation of entrepreneurs.
As an integral part of Horizon 2020, the EU Framework Programme for Research and Innovation, we will expand our activities in 2018 by launching a competition for two new Innovation Communities:
EIT Manufacturing strengthening and increasing the competitiveness of Europe's manufacturing industry
EIT Urban Mobility smart, green and integrated urban transport
Want to know more? Click here to download the 2018 Call for Proposals Leaflet.